7 Important Aspects Of Modern Hotel Lobby Design
Hotel lobby design is an imperative aspect of the guest experience. The lobby is the first place that guests see, so creating a welcoming and modern space can enhance their overall first impression and experience.
It's important to make a great first impression in order to establish long-term relationships with guests, and the hotel lobby is no different. The lobby also sets the brand and design standard for your hotel. Our hotel lobby ideas can help you determine the most important aspects of hotel interior design for your space.


Acucraft designs and builds beautiful custom gas fireplaces that will leave a lasting impression on guests.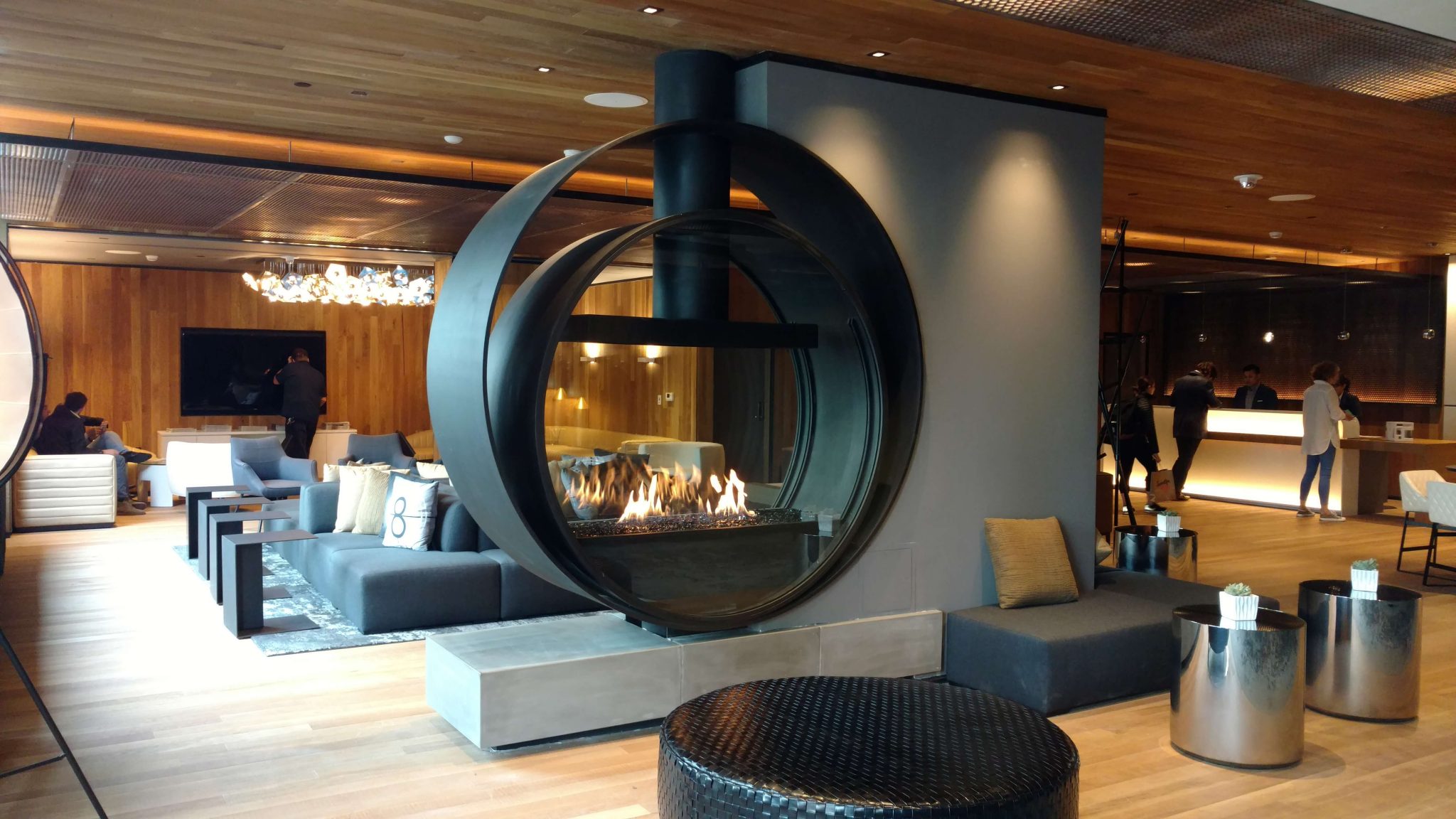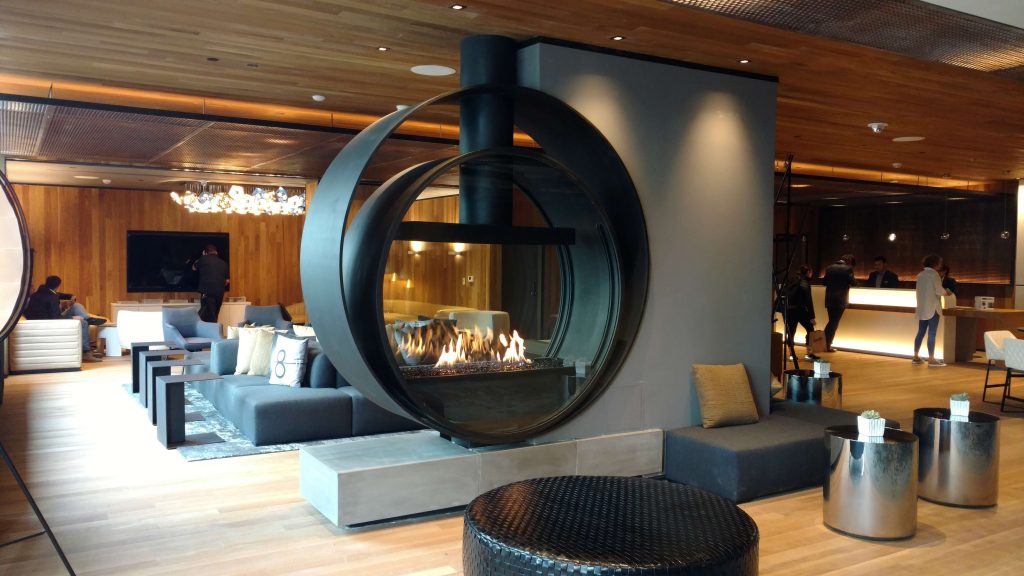 Grand Entrance: Provide a Seamless Spatial Flow
The entrance to a hotel is the first chance to incorporate a seamless and modern hotel lobby design. One important aspect of creating a grand lobby entrance is utilizing seamless spatial flow in order to make guests feel at ease as soon as they walk through the doors.
A few things to keep in mind when designing a modern hotel lobby entrance include:
Furniture Arrangement: Ensuring that the lobby in a hotel isn't too cluttered or devoid of furniture can help create a good flow of space to invite guests in.
Reception Area: The reception area needs to look both inviting and professional, and guests need to be seamlessly led to the front desk through the hotel lobby layout.
Focal Points: A focal point, such as a custom fireplace, can also create an inviting and beautiful look to any modern lobby design.
Lighting: Harsh, bright lighting may make the lobby decoration look too cold or uninviting. On the other hand, soft, warm lighting can make the lobby more open and comfortable. Large fireplaces are a great way to incorporate warm light into the lobby interior design.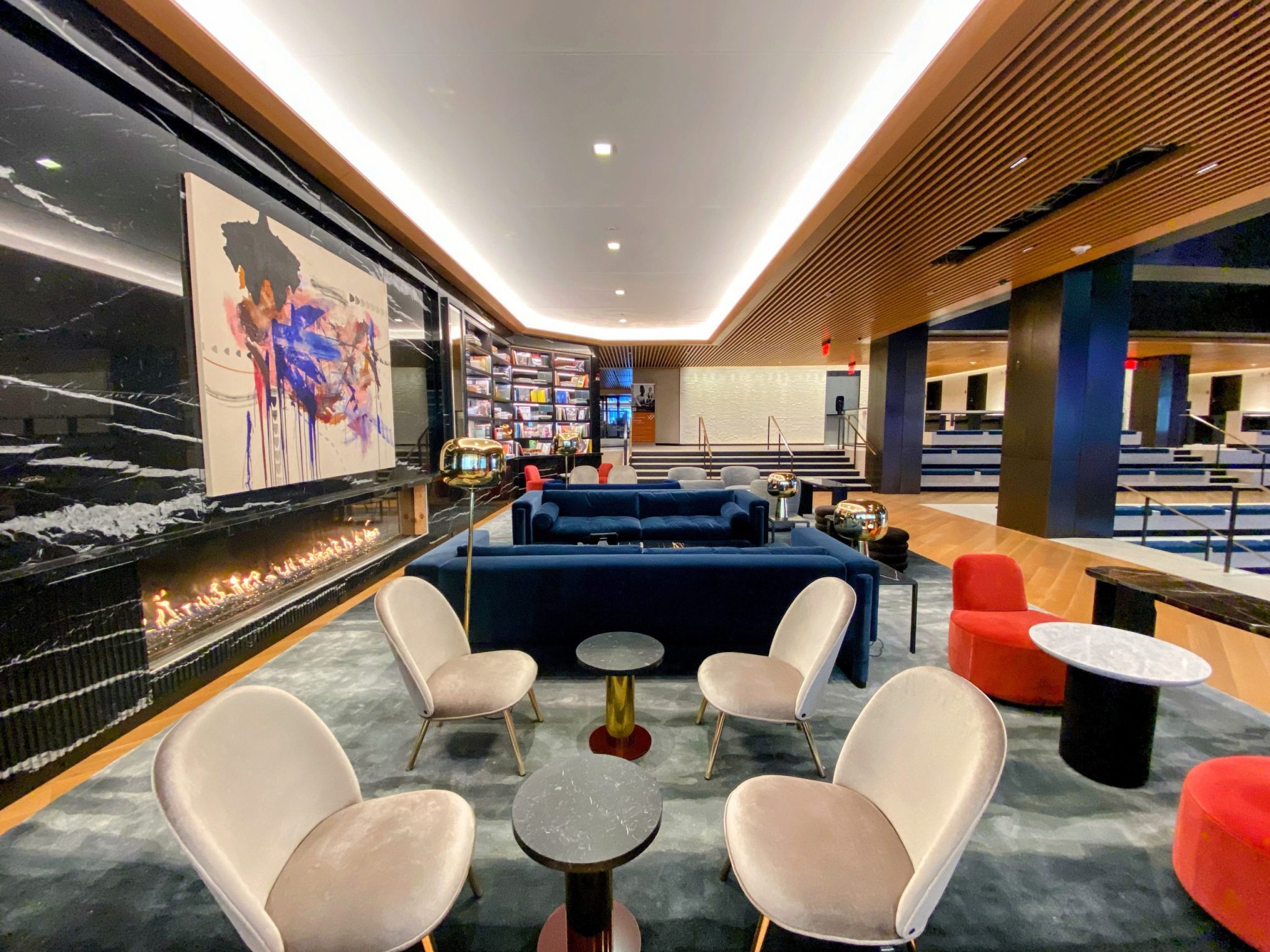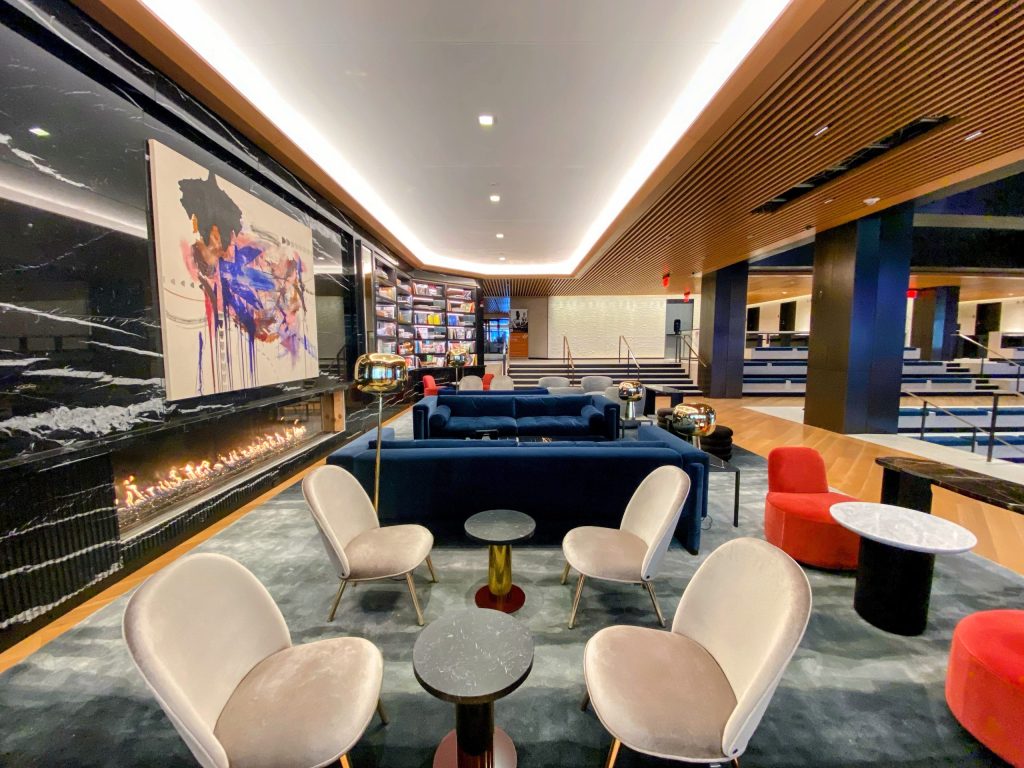 Artistry In Design: Captivating Visual Appeal
Another important aspect of hotel lobby design is curating an aesthetic that reflects the hotel's brand and identity. If you don't know where to start when developing the hotel's visual identity, some elements of design to consider are:
Colors
Textures
Architectural details
Ambiance
Shape and lobby space
Also, ensuring that all of these design elements work together in order to enhance the hotel's brand and look can help elevate the design. For example, you can create a warm and modern space by showcasing inviting reds and oranges that are reflected in the flames of a focal point fireplace. Or, if you're looking for a more stylistic look, you can incorporate soothing greens, blues, or yellows that are highlighted through a fresh design space.
This aesthetic can also extend to the hotel room interior, further establishing a cohesive and inviting experience for guests. Guests will also appreciate the attention to detail and design of the space they're staying in.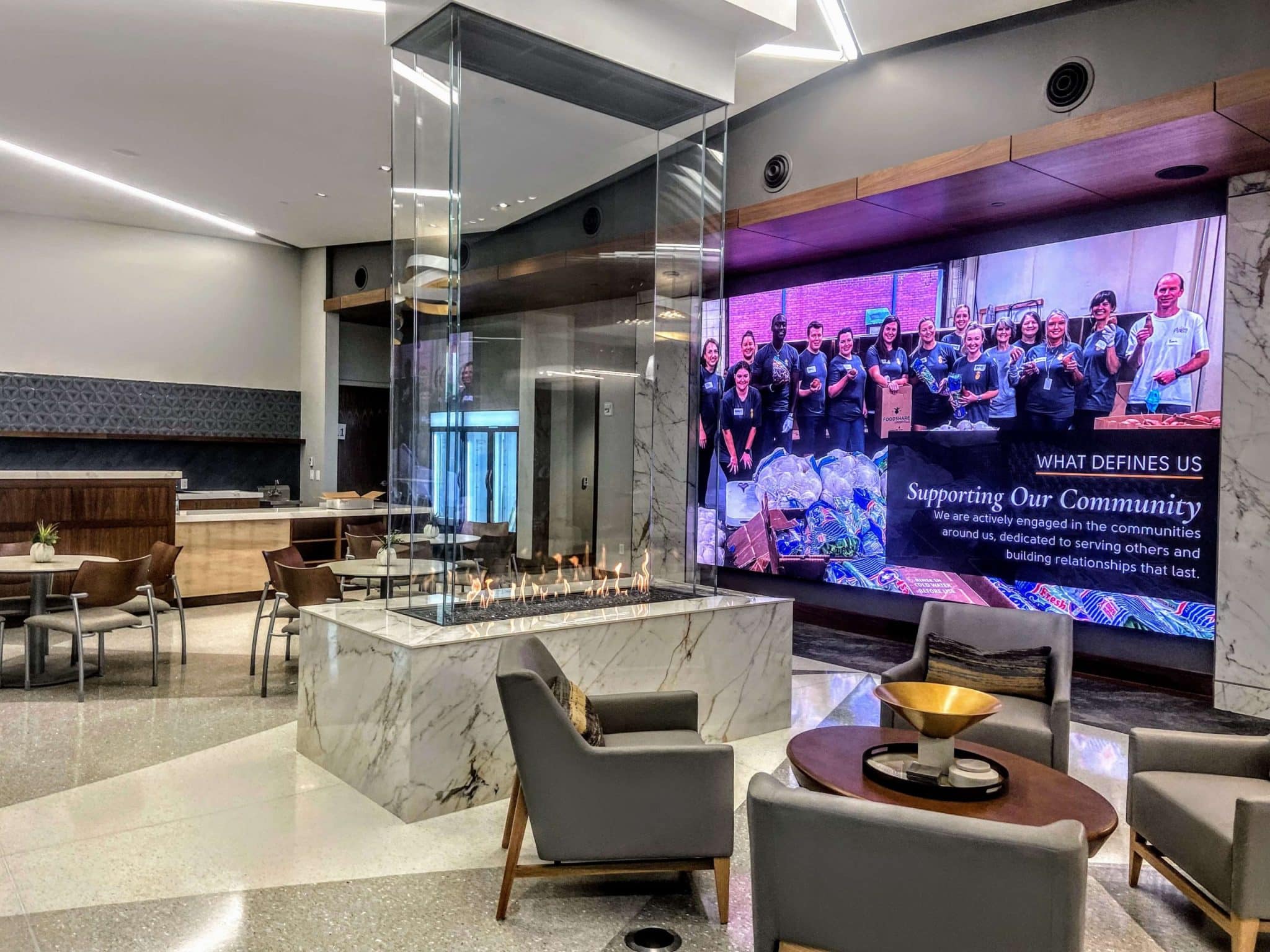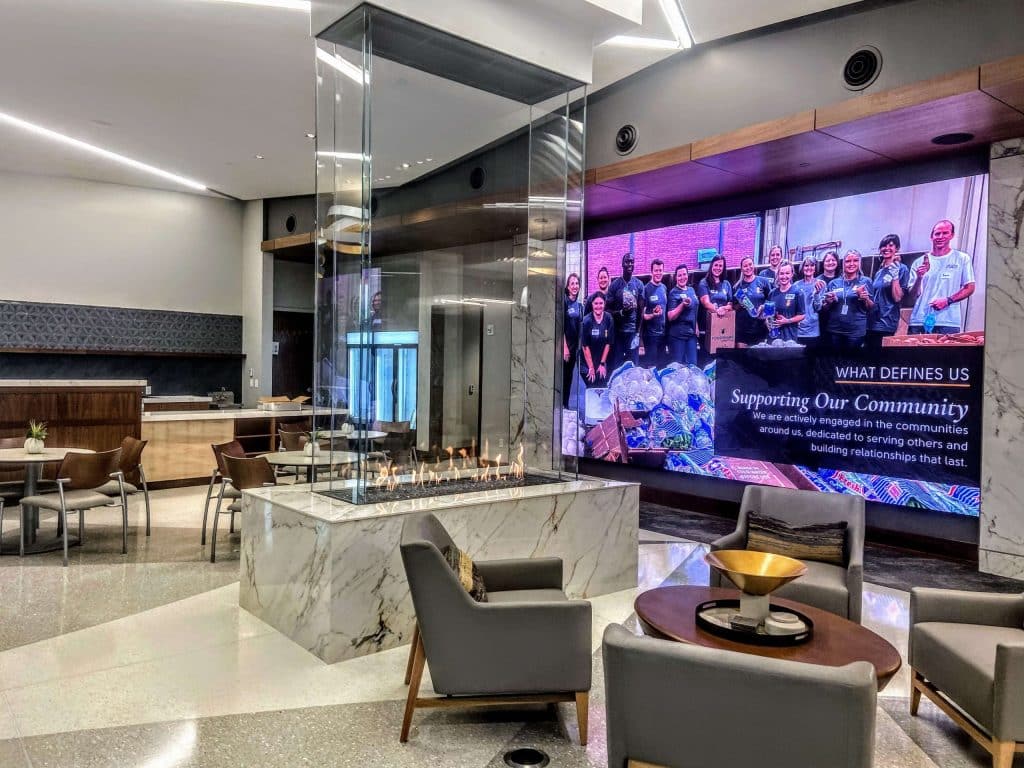 Smart Sophistication: Infusion of Technology
With ever-evolving technology, the best hotel lobbies should also incorporate tech features into their space. These features can also enhance convenience for guests at almost any time they need it. Simple hotel lobby design can include interactive displays for guests to peruse that may showcase local amenities, hotel events, or even the weather for the day. Smart concierge services can also help answer guests' questions.
These technological inclusions can even extend to modern hotel room design. Some examples of how to infuse technology into the hotel experience include:
Room service apps
Touch screen thermostats
Smart bathroom accessories
Interactive TVs
In-room tablets or displays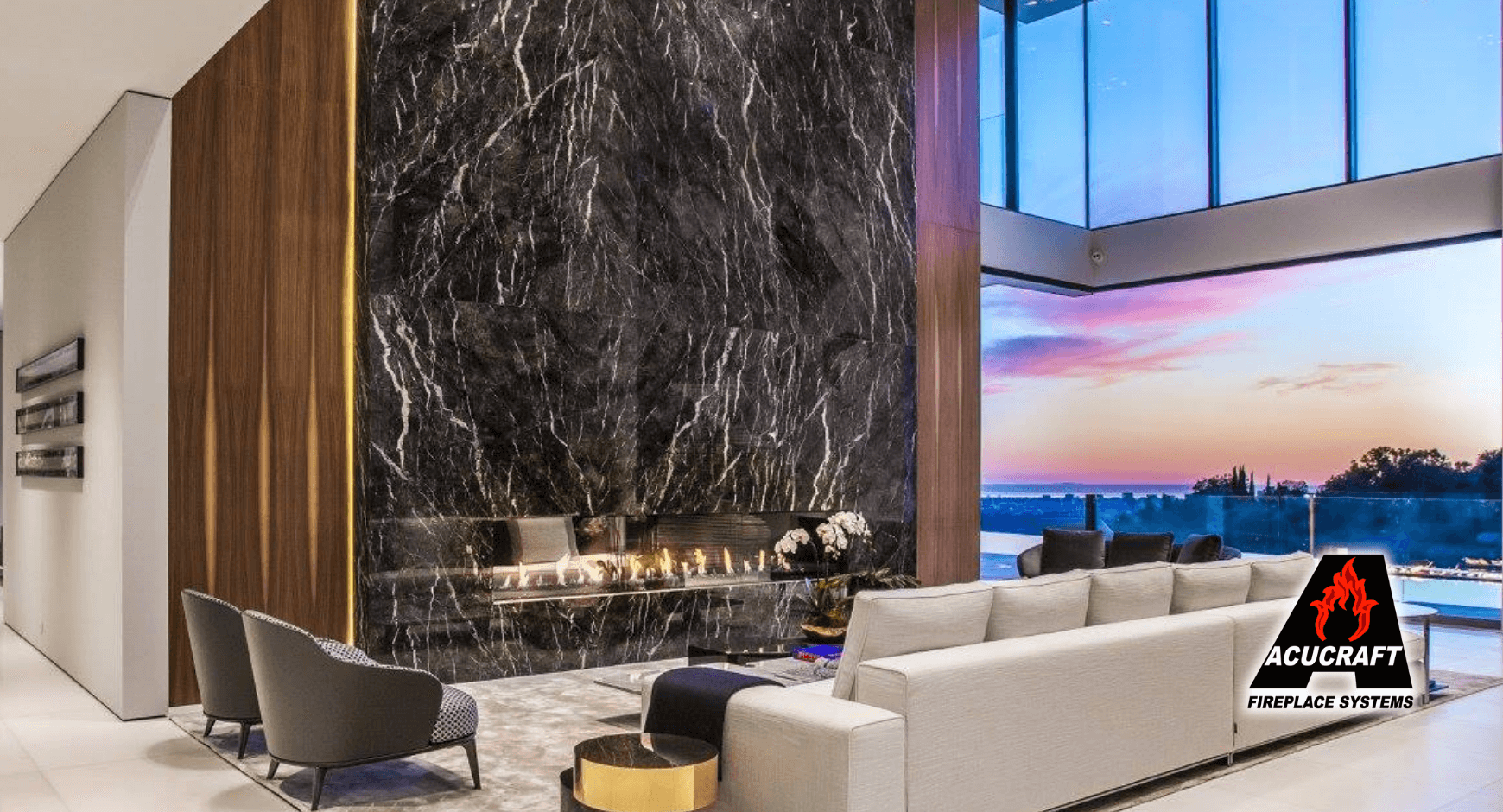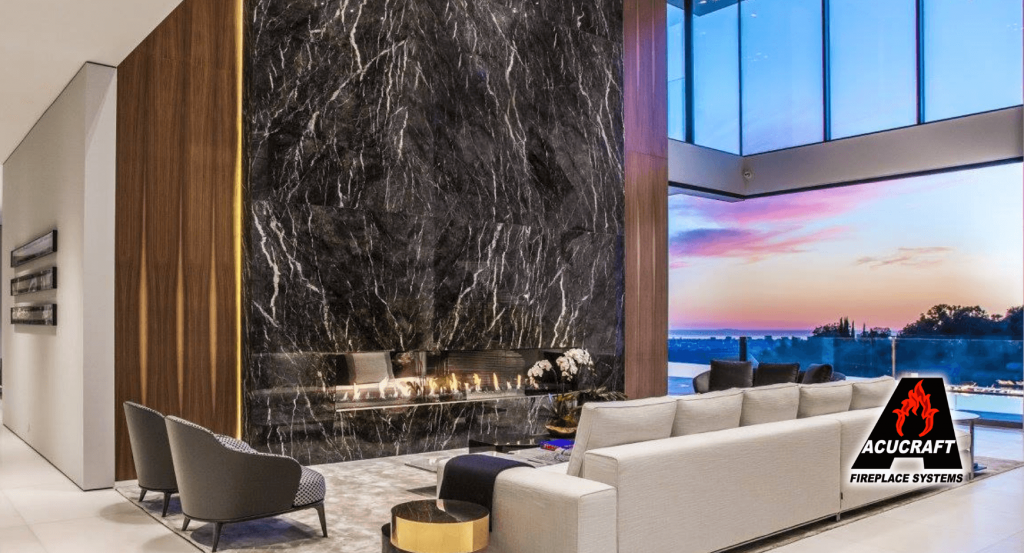 Fireside Charm: The Allure of In-Lobby Fireplaces
Hotel lobbies can also provide charm and warmth by incorporating a feature fireplace into their space. In recent years, more and more modern hotel lobbies have been installing luxurious and aesthetic fireplaces into their spaces. These are architectural focal points that can highlight the design of almost any hotel lobby decor while also adding elegance.
Some hotel lobby design ideas for gorgeous and inviting fireplaces that Acucraft can help you design and build include:
Timeless glass fireplaces
Four-sided fireplaces
Indoor/outdoor fireplaces
Peninsula gas fireplaces
Multi-view fireplaces
Fireplaces can be crafted to help fit the look, aesthetic, and overall feel of any hotel lobby design. A modern lobby can utilize fireplaces to create an elegant look. On the other hand, hotel lobby design with a fireplace can also provide warmth and a homey feel to the hotel. This helps establish long-term relationships with guests for years to come, as many people will feel welcomed back.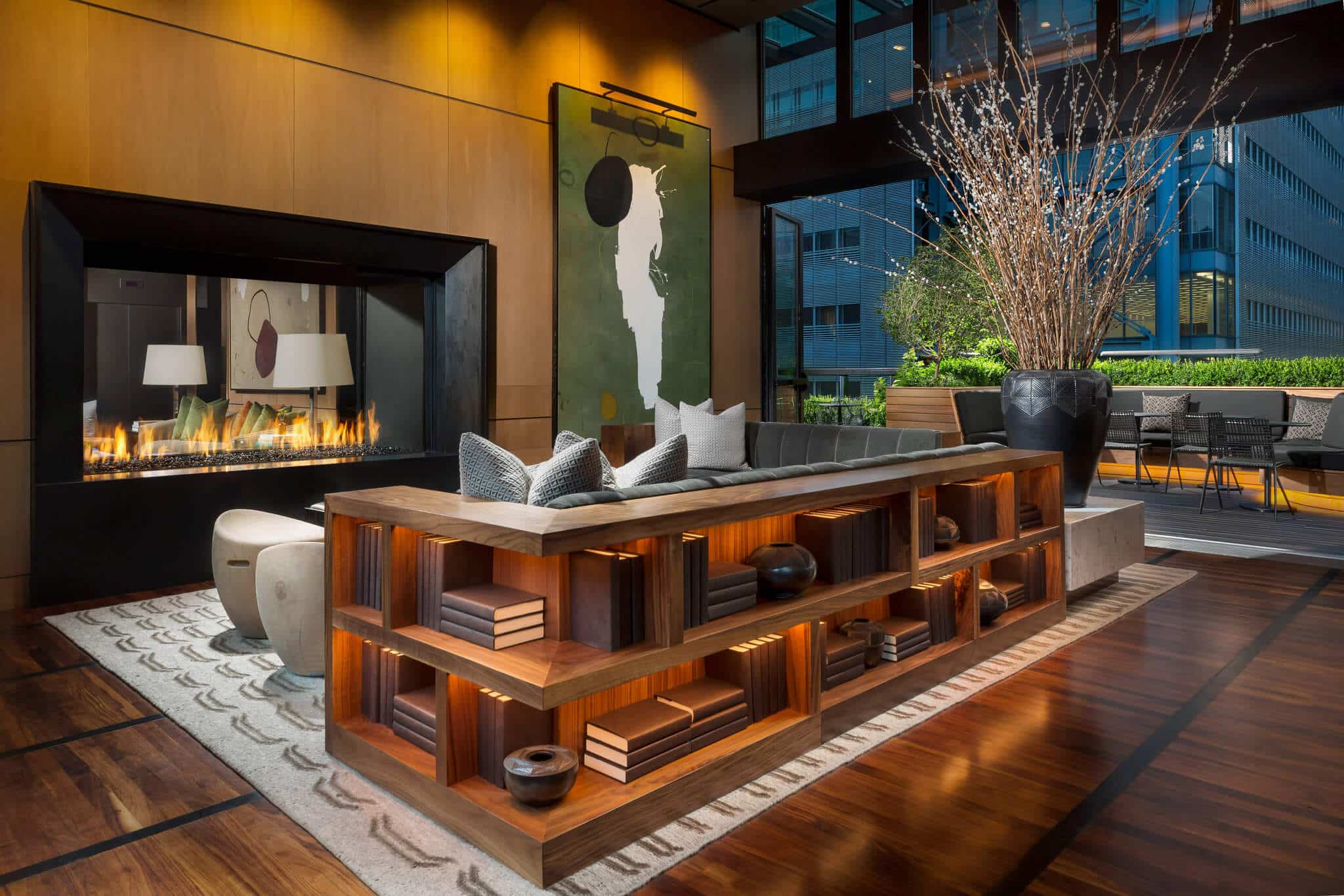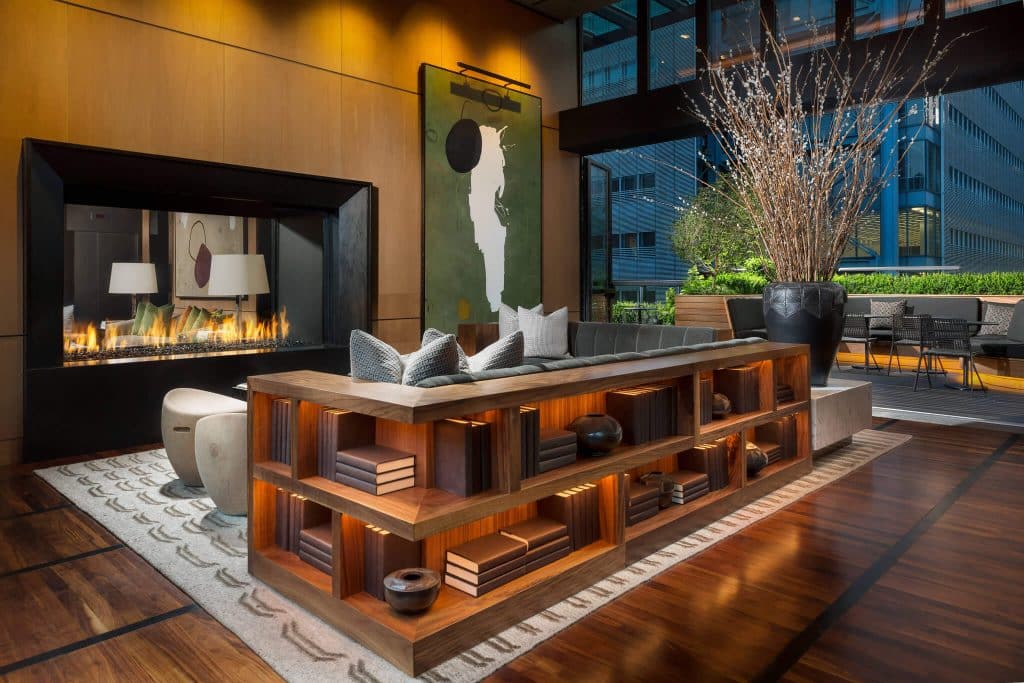 Sense of Place: Infusing Local Culture Into Design
One of the best ways that hotels can incorporate a sense of place into their space is by infusing local culture into the hotel lobby decorations and design. This not only helps highlight the area's history, art, and society in the space but also can add to the hotel's design motif and overall feel as well.
Some hotels may choose to showcase local artists' work in their space or even commission artists to help design the hotel's branding to connect to the local culture. This helps financially support the local population as well. This culture and sense of location can enhance any guest's stay.
Local culture and design can also be extended to the hotel room design ideas. These design elements help to evoke a sense of connection to the destination and culture for any guests. This also helps tie together the design of the entire hotel, ensuring a cohesive and balanced look.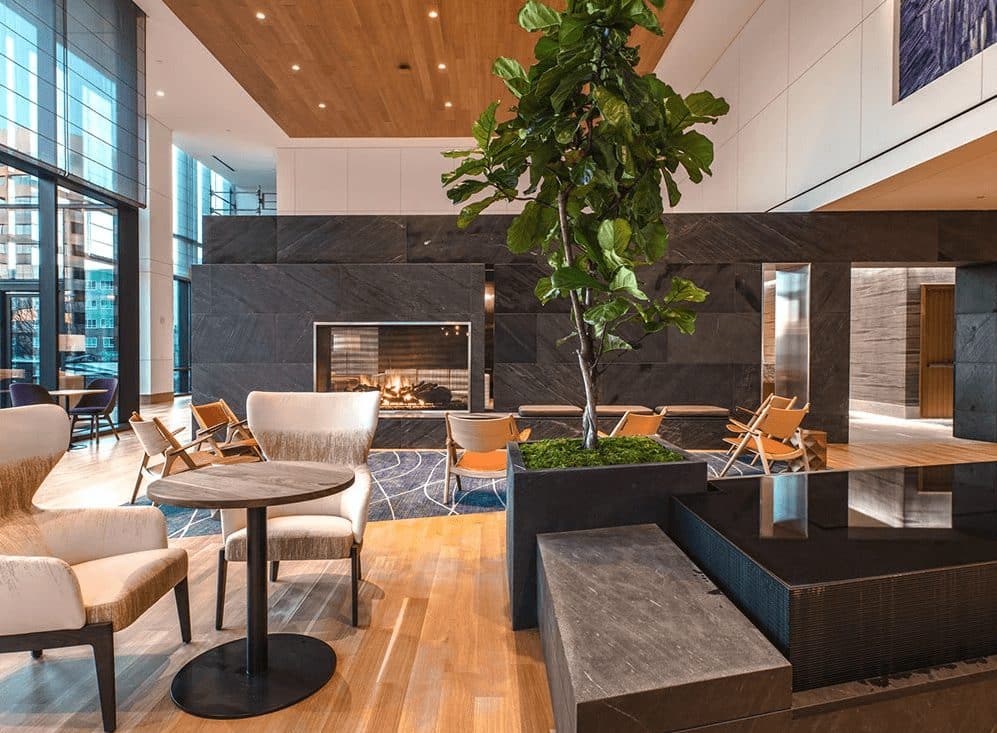 Green Elegance: Environmental Consciousness In Design
Incorporating greenery, plants, and eco-friendly hotel design ideas can also provide environmental consciousness into the space. Sustainability is a growing concern for many people, and guests may even look for hotels with environmentally conscious practices, such as eco-friendly materials or energy-efficient utilities.
Greenery also helps evoke warmth into any modern lobby. In fact, guests often perceive hotels with well-kept and living plants as more inviting, welcoming, and upscale. Many guests are even willing to spend more and stay longer when live plants are incorporated into the design and space. If your hotel has a climate that is conducive to plants year-round, make sure to highlight these both inside and outside the space. On the other hand, if your hotel is in a colder climate, incorporating indoor greenery can also help evoke a harmonious atmosphere.
Hotel lobby design can utilize and highlight eco-friendly building materials or energy-efficient practices so that guests know they are aware of and care about environmental concerns as well.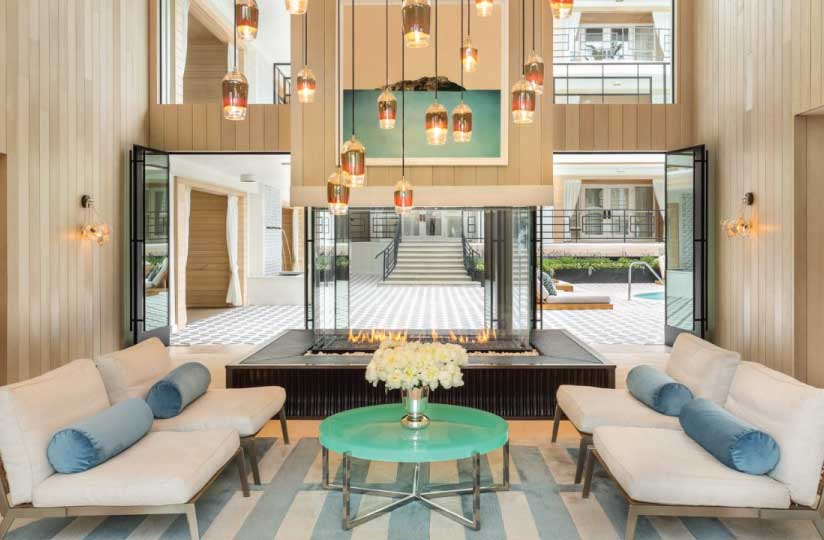 This four-sided Acucraft glass fireplace helps elevate the design by showcasing the open and inviting space at the Oceana Hotel Santa Monica.
Community Comfort: Fostering Interactions
Many hotel spaces are starting to utilize more and more community spaces in their lobbies and guest rooms. A sense of community is important for many people, and this is no different for the hotel they're coming to visit. Many people want to have an immersive experience inside their accommodations as well, and an interactive and welcoming environment can help capture that.
Hotels can offer multiple communal amenities for their guests, even if people aren't spending the night. For example, if your hotel is in the middle of a bustling city, offering a co-working space for guests and individuals alike can provide accessibility for many people. Other ways that hotels can provide community and connection into their space are relaxation zones in lobbies or cozy seating areas around fireplaces.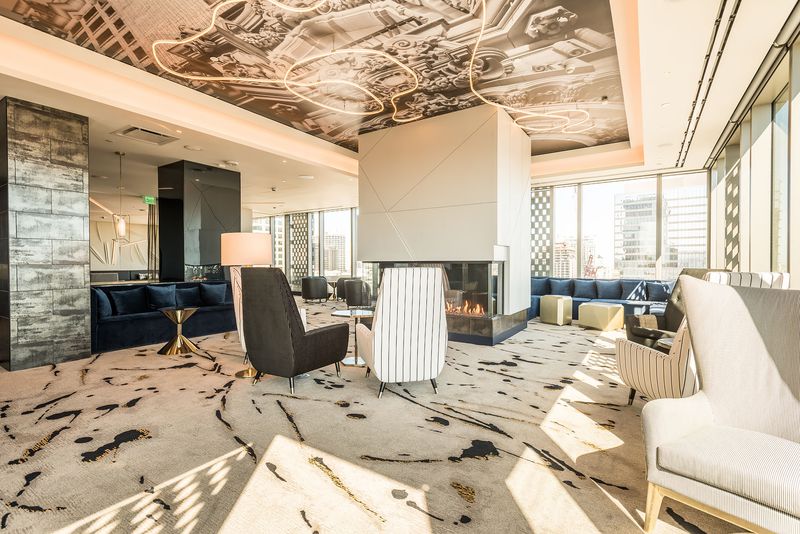 Elevate Your Hotel Lobby Design With Acucraft's Custom Fireplaces
If you're looking to elevate your hotel lobby interior design and take it to the next level, look no further than Acucraft. We can help you customize, design, engineer, and manufacture your dream fireplace. Fireplaces can help bolster a hotel's space and provide comfort, elegance, and warmth to the lobby. No matter the feel or aesthetic you're looking for, Acucraft has you covered.
We have been collaborating with designers, architects, builders, and homeowners for over 40 years. Every one of our fireplaces is built for a specific purpose and customer. We can help design a luxurious, seamless gas fireplace or even an outdoor/indoor fireplace that can show off your hotel's greenery. If you're ready to take the next step and elevate your hotel lobby design, get in touch with our team today. We will work with you to create the custom fireplace of your dreams that can take your space to the next level.