August 7, 2013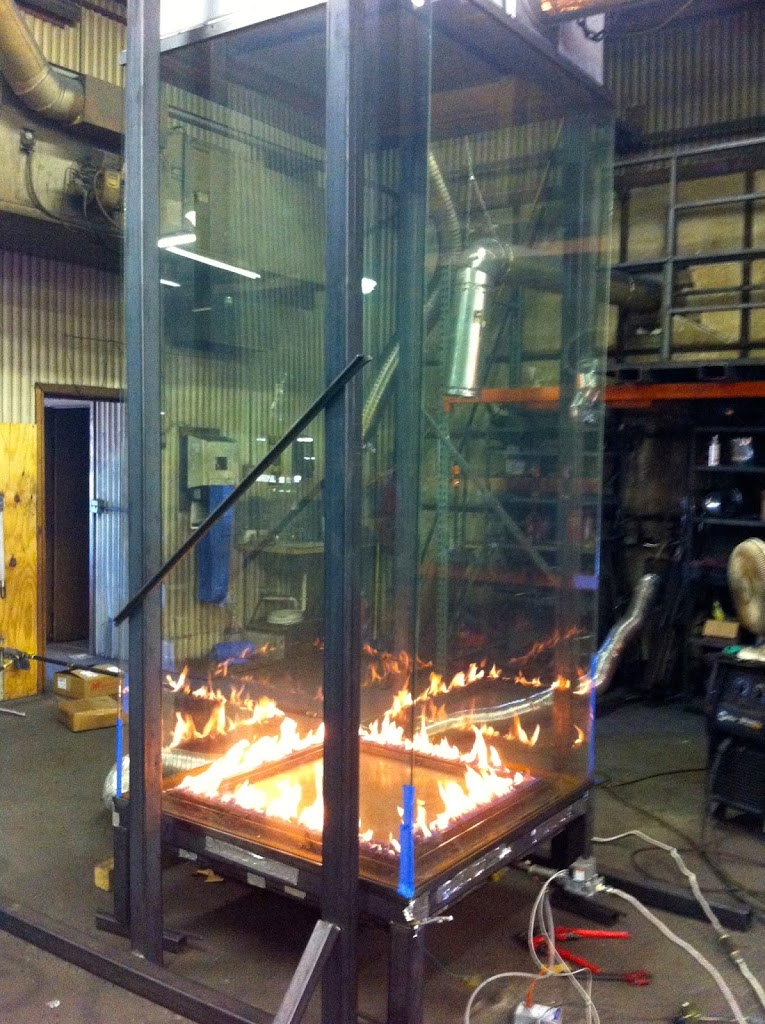 4 Sided Gas Fireplace
We recently finished building and testing a very tall 11′ high, glass on glass fireplace. The viewing area is 8 feet high and 4 feet wide equally 128 sq. ft. of total viewing are. The fireplace is designed with a base to be installed on the floor and a hood to be installed within the ceiling.  With a total system height of 11 feet, the all-glass surround still gives the fireplace a very elegant look.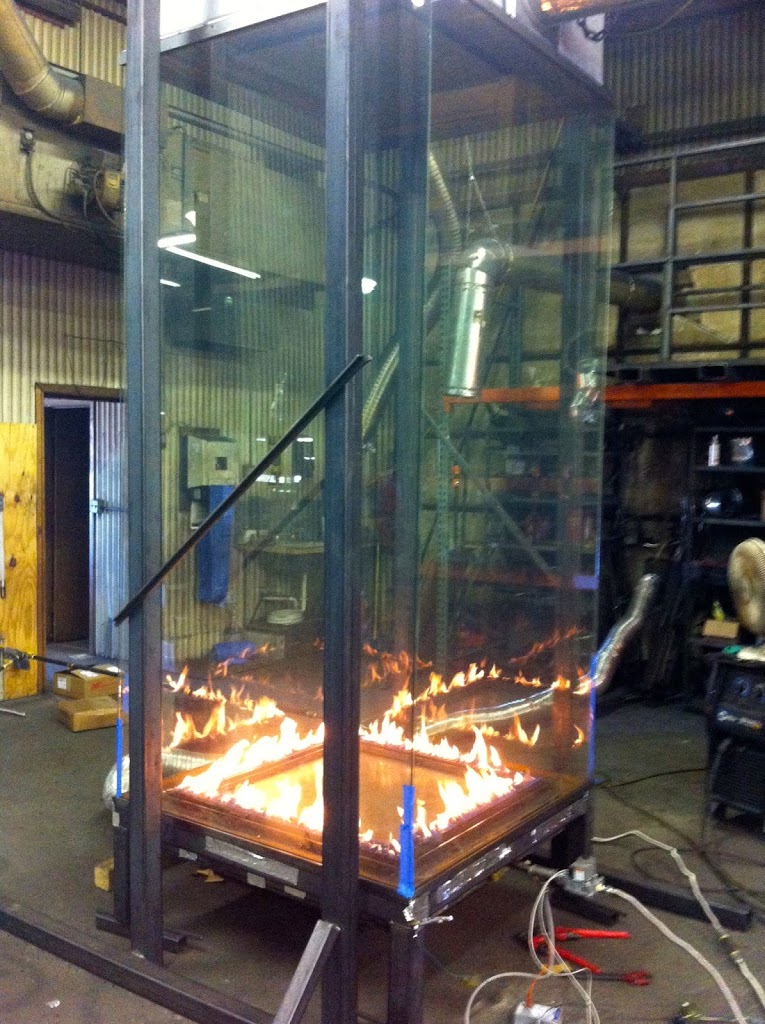 Each pane is 8′ tall x 4′ wide
Notice how the flames are reflected in each pane of glass, and beyond. The height of the glass allows the reflections to extend further than what is typical for an all-glass fireplace.
The tube steel shown in the photos is only being used to support the hood during testing in our facility. When installed, the hood will be secured inside the ceiling and only a 3″ steel reveal is view able at the ceiling. Because the hood is secured within the framing above, there is no need for any structural supports between the base and hood, maintaining the clean, unobstructed view.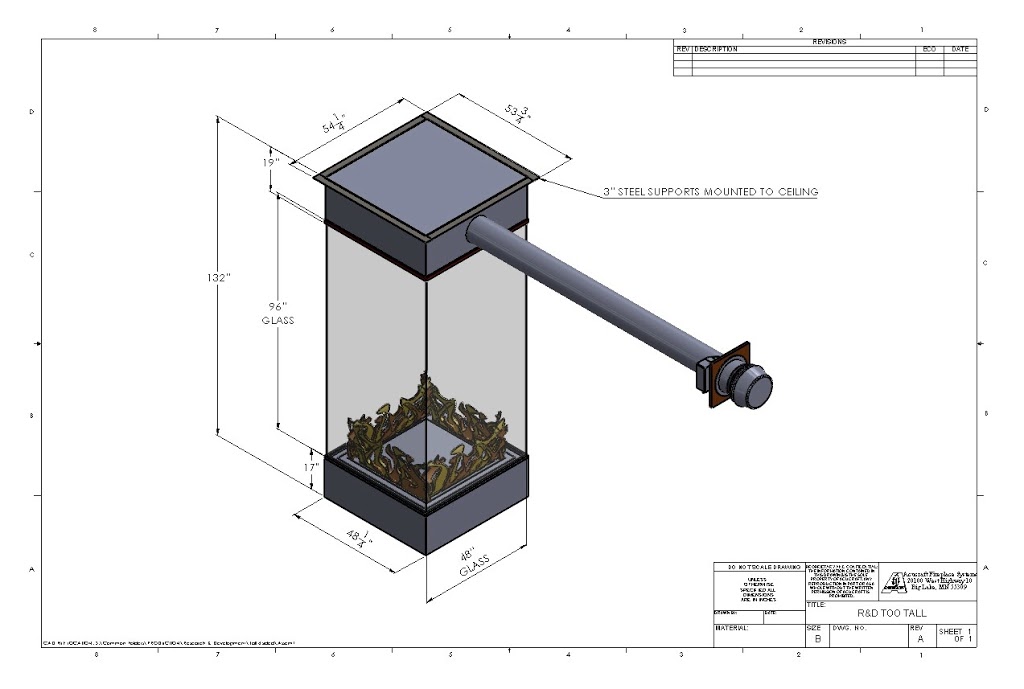 Drawing prepared by Acucraft.
The ventilation system, designed to exit the hood on the side, can be vented horizontally or vertically.
The square burner is centered within the glass structure and the entire base can be covered with glass media or river rock.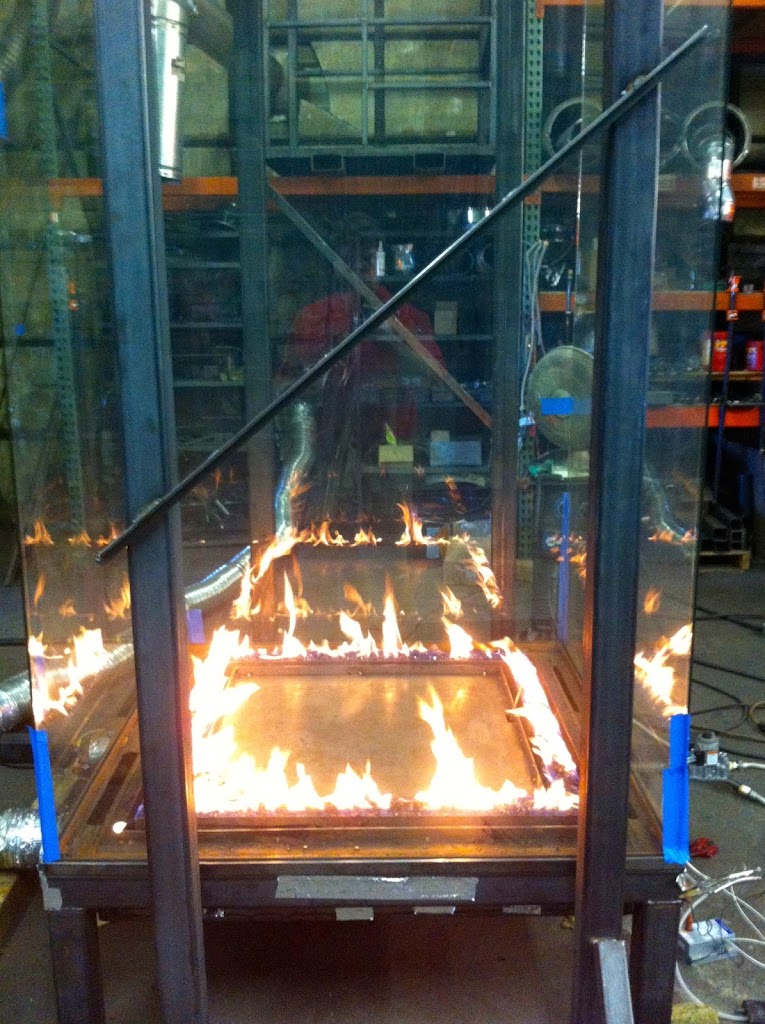 Shown below is a drawing of Acucraft's "Glass Tracking System". Recently developed by an Acucraft designer, the system holds the glass in place and makes it easier to tilt the large glass panes in and out. In addition to ease of installation, the system allows for a very clean look around the base and top.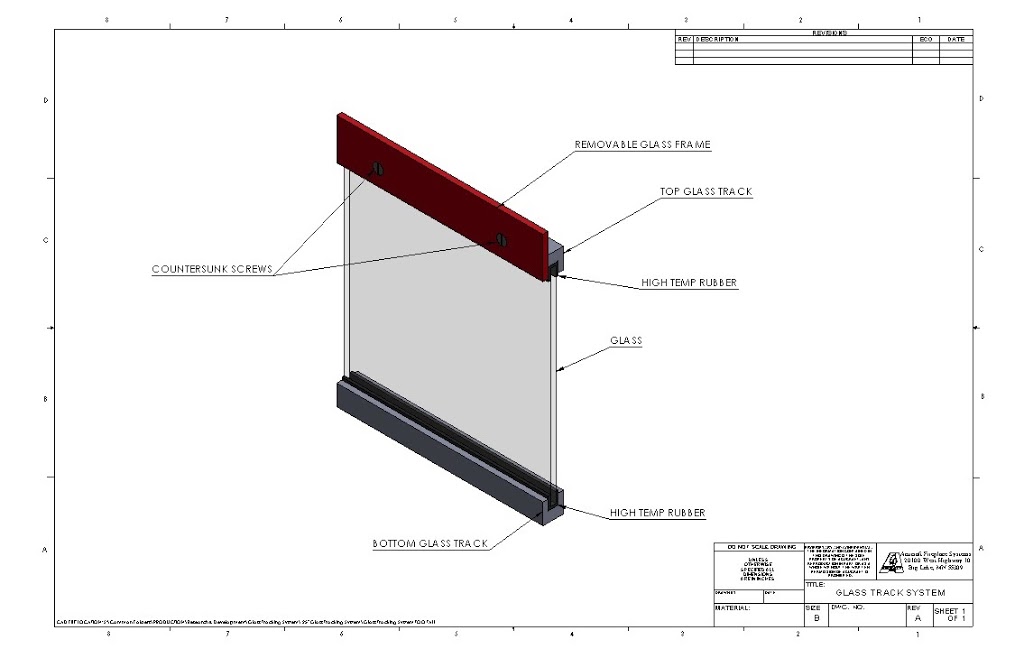 If you have any questions or would like to learn more about our gas fireplaces, please give us a call or click the link below and fill out a short form.
Happy Burning,
Acucraft