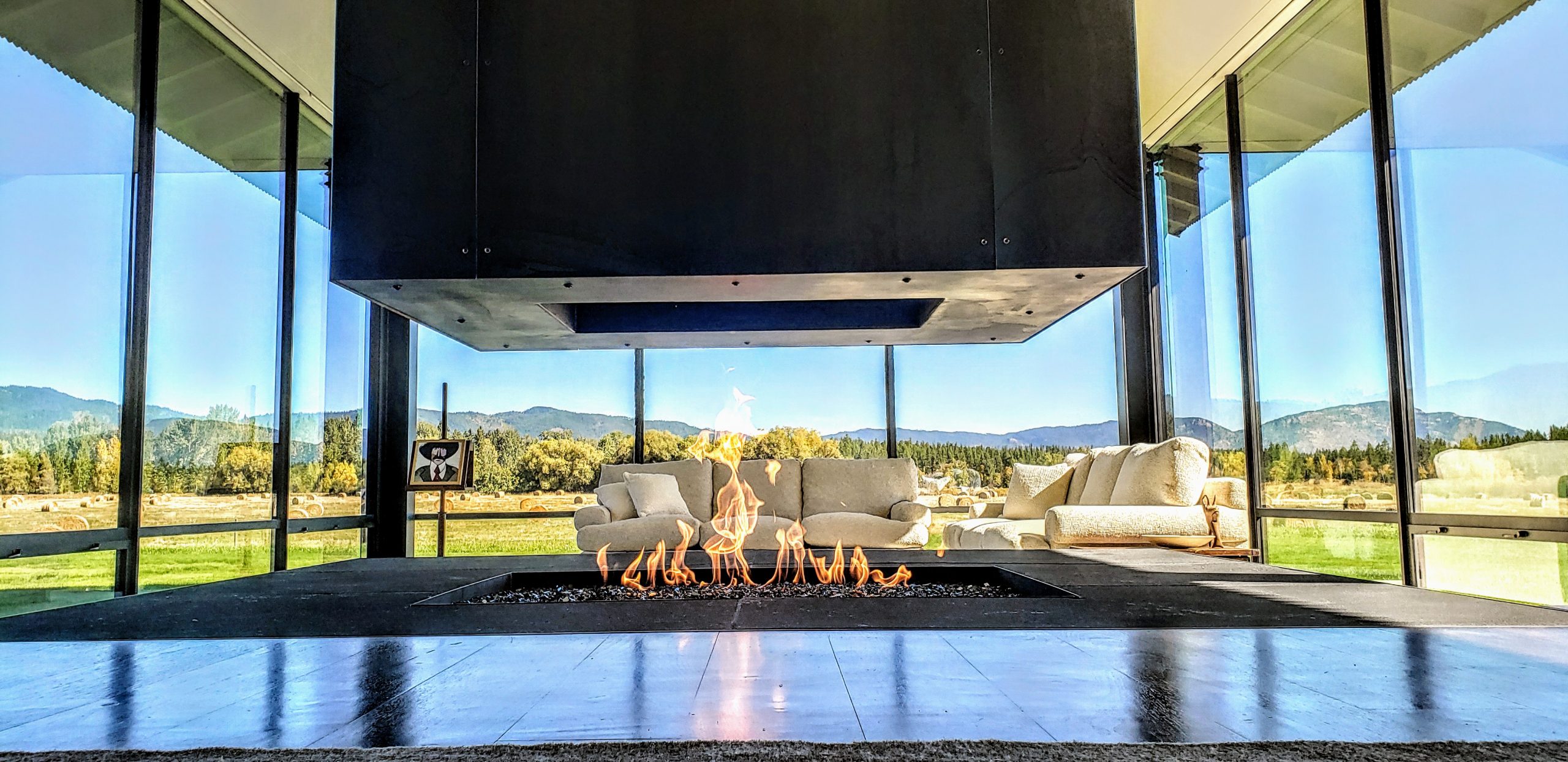 Not every fireplace project is a piece of cake; sometimes customers seek out Acucraft to fix what was their dream fireplace, which is what happened to the Connor family in Montana.  Dan, Contractor at Martel Construction, came to Acucraft hoping we could provide a gas fireplace transformation for these new homeowners; we were happy to help!
The Indoor Open Gas Fireplace Transformation
Imagine building the home of your dreams, including the fireplace you've always wanted only to be underwhelmed and disappointed. We can only imagine how the Connors must have been feeling the first time they turned their custom gas fireplace on and were greeted by miniscule flames. A room that grand demands impressive flames.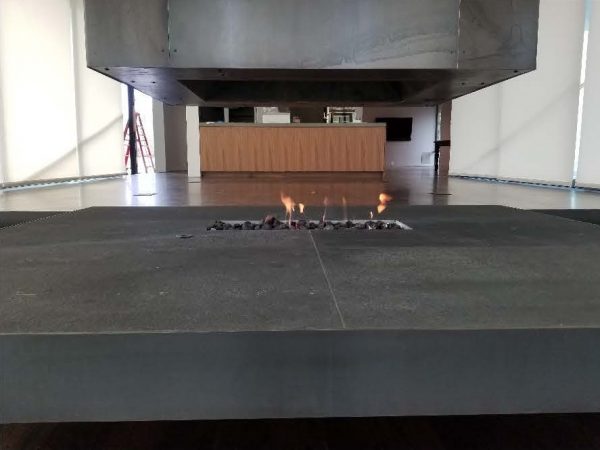 The Connors reached out to their Contractor, Dan looking for options. The fireplace was the centerpiece of their room and they needed something extraordinary while maintaining their existing flue system and concrete slab surround. After doing some research Dan found Acucraft, he was impressed with our fireplaces and knew if anyone could find a solution for his dilemma, it would be us!
After reviewing the details of the fireplace with Dan we recommended replacing the entire system including the ducting, fan, hood and burner to ensure we could meet the customer's desired flame height safely. The customer also was hoping to incorporate ceramic fire balls surrounding the burner, but for performance we recommended glass media in the burner tray then surround the tray with semi-polished black stones to match their aesthetic and maximize flame height. They were looking for flames reaching 18″-20″ in height that had a full body and steady flame, as shown in their inspiration photo below.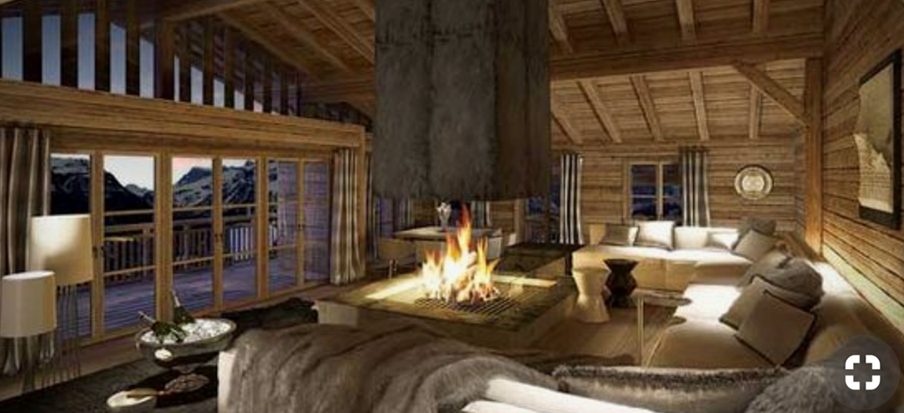 Fireplace Advisor, Ben, went through all the details with Dan (Contractor, Martel Construction), Travis (Project Manager, Martel Construction), and Jordan (Architect, Olson Kundig) to ensure all of the measurements and desirables were being met with this new Acucraft four sided indoor fire pit. Once Dan placed his deposit we were able to begin the design & fabrication process. Acucraft Project Manager, Chad, and Engineering Services Manager, Adam, partnered on this project to help bring the Connors' dream fireplace to life.
The Fireplace Transformation Reveal
By purchasing a custom gas fireplace system, they received a complimentary on-site visit with one of our expert certified service technicians. He traveled to the Montana residence once the fireplace had been installed. Upon arrival he verified the fireplace installation, calibrated the fireplace to ensure optimal flame height, and provide operation and maintenance training with the Connors.
"You have been the best we have worked with and thank you for your work thus far! I just wish we had gone with you from the beginning!" -Dan Grangroth, Martel Construction
We feel very fortunate to have been selected for this gas fireplace transformation and are so happy that we were able to bring the homeowner's vision to life with a flame they were happy with. We wish them a lifetime of Happy Burning!