Custom Wood Burning Patina Front Options
Thursday, February 12th, 2015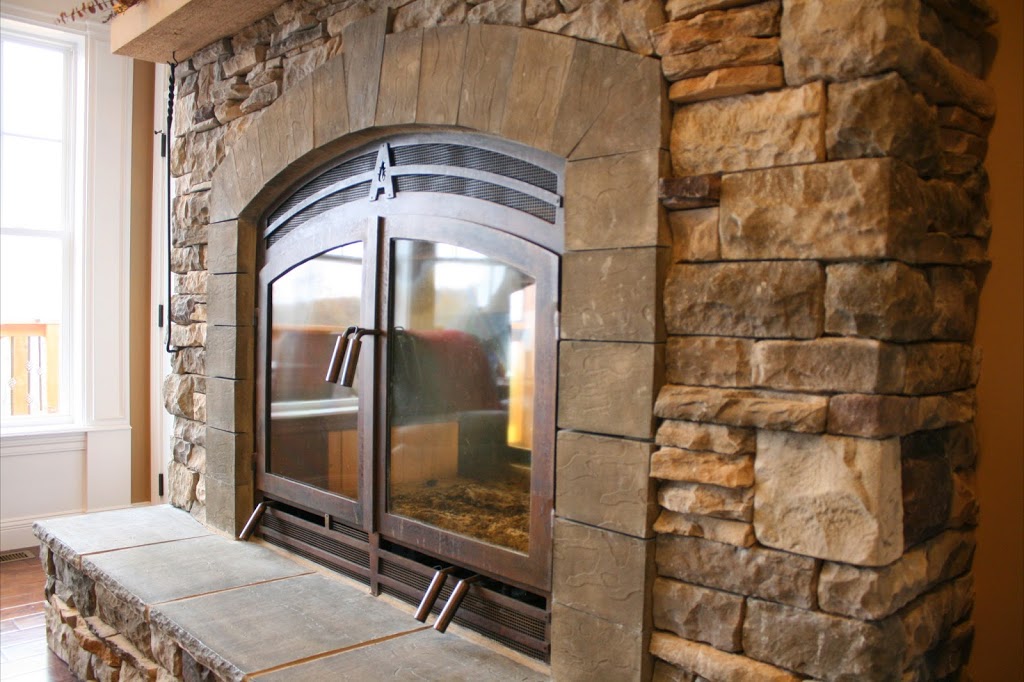 Acucraft See-Through Wood Burning Fireplace with Japanese Brown Patina Finish
Acucraft offers three different Patina finishes: Japanese Brown, Aged Bronze, and Copper. Our Japanese Brown Patina is the result of a 300 year old recipe used in Japan on cast iron tea pots, and is the most popular Patina finish for Acucraft. The Aged Bronze Patina offers a rich, smooth textured finish, giving your fireplace a more rustic appearance. Last, but certainly not least, is our Copper Patina which provides a more traditional greenish brown finish leaving you with a deep, aged appearance. The tone and depth of your Patina can be adjusted by the number of coats applied.
Acucraft Wood Burning See-Through Fireplace with Aged Bronze Patina Hammered Doors
Patina takes time and our team has worked diligently to perfect the process and deliver quality, aesthetically appealing finishes for all of our fireplaces. Acucraft sends out color samples of our Patina options (at no charge), but no two Patinas are exactly alike…that's part of their beauty and what makes then so unique. Below is a short video which brings to life the Patina process and the craftsmanship involved.
Our team begins preparing the steel by polishing the front of the fireplace to remove any scratches or imperfections.Then it is cleaned, degreased, and wiped down with hot water to ensure a clean surface. The Patina process then begins by heating the steel with a torch to eliminate all of the moisture on the surface, then the Patina solution is sprayed onto the front and heated with a torch; this process is repeated until the desired color has been achieved. Once the steel has cooled it is sealed with a clear coat to stop the oxidization process and lock-in the color.
Justin, one of Acucraft's Skilled Craftsmen, applying a Patina finish
Acucraft's Patina Finish Process
Our team of fireplace designers & engineers work directly with architects, builders, and designers to turn your dream fireplace into a reality. From single-sided to custom see-through fireplaces and outdoor gas burners, no fireplace is too big, no project too small. From whole home heating to show-stopping ambiance, we can design and manufacture it all!
(855) 349-0721