Dual Peninsula Gas Fireplaces – A Customer's Journey
These dual custom gas peninsula fireplaces were the perfect touch for the newly revamped third floor lounge of Fifth Street Towers in Minneapolis.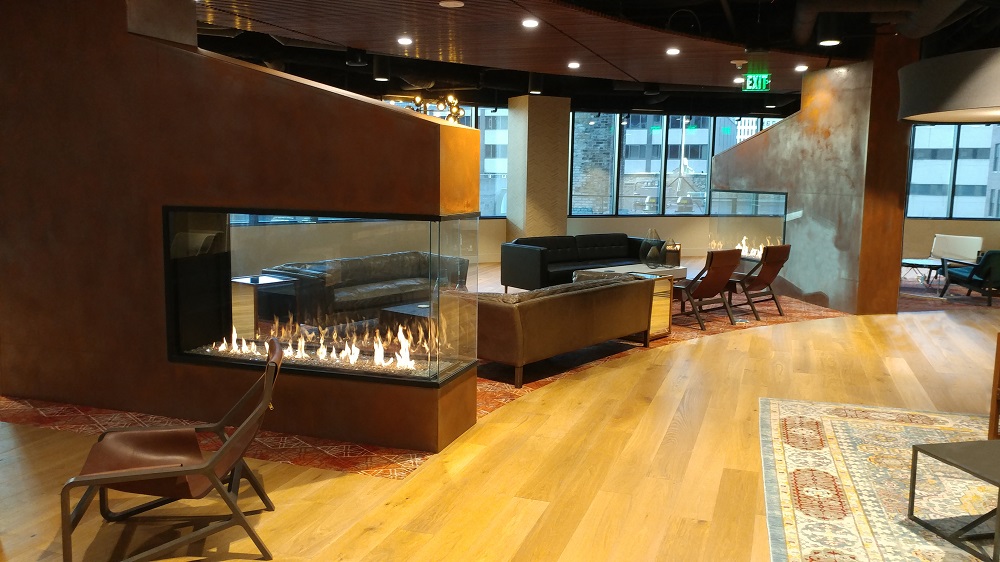 In an interview with Star Tribune, Reed Christianson, a principal at Transwestern, who is part of the leasing team for Fifth street stated, "We are just trying to rebrand and reposition the property to appeal to a wider variety of tenants." The Fifth Street Towers were build in 1984 and 1988 and rise 25 & 36 stories tall; even after a $2 million renovation in 2013 the buildings still need a major redesign. Some of the new amenities in the towers include: a new conference center, gym, lounge, a rooftop deck, and the wellness center has rooms for nursing mothers as well as "nap pods."
Acucraft worked with Shea Design, IMEG (formerly LKPB Engineers, Inc.) and MP Johnson to bring two gorgeous peninsula fireplaces to the Fifth Street Towers renovation.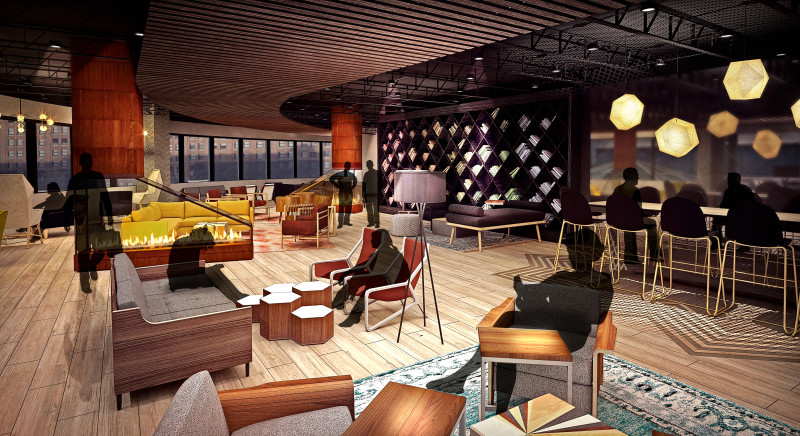 Peninsula Fireplace Design
Jordan, Project Coordinator at Shea Design came to Acucraft in late December 2016, "I'm looking to do a custom commercial indoor fireplace, two actually. I'm not quite sure where to start except that it should have glass on all sides and will need a flue." Fireplace Advisor, Jill worked with Jordan to get all of the project details, and find the perfect fireplace for their space. Originally, the designers & architects had been inspired by a four-sided glass fireplace Acucraft had designed & manufactured for a multi-million dollar home in Tiburon, CA. After running through the logistical details and flue run, the team decided that two 3-sided peninsula fireplaces would be a better fit for their space.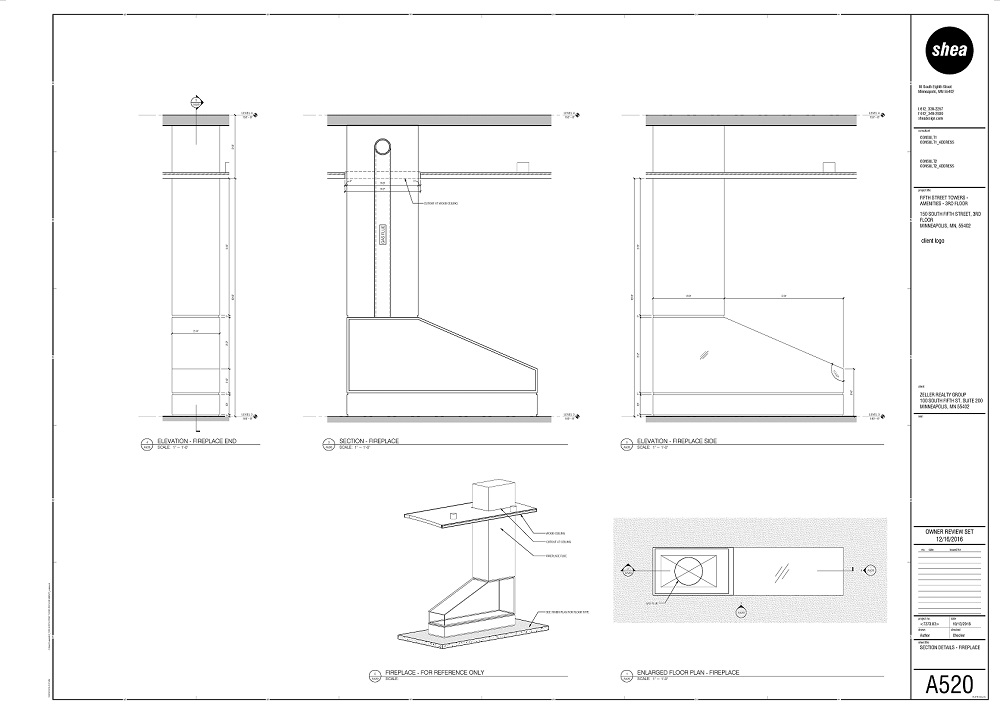 After deciding upon their fireplace design, and placing their order, the Shea Design team was then handed over to skilled Fireplace Designer, Robin to walk through the exact needs for the fireplaces. Robin worked hand-in-hand with the project architect, Erica, as well as the Principal Mechanical Engineer at LKPB Engineers, Inc, Michael to ensure the fireplace design met their expectations while also maintaining our safety standards as well as the city standards. Once all of the specifications and details were finalized, Robin provided the team with a full submission for approval, including: a custom fireplace manual, drawings, as well as fireplace components and specifications.
Upon approval from MP Johnson, the two fireplaces then went into production and testing before making their way to the Fifth Street Towers to be installed. The MP Johnson team chose to have an on-site with one of Acucraft's Fireplace Designers to help guide the installation process and ensure all components were calibrated and working properly.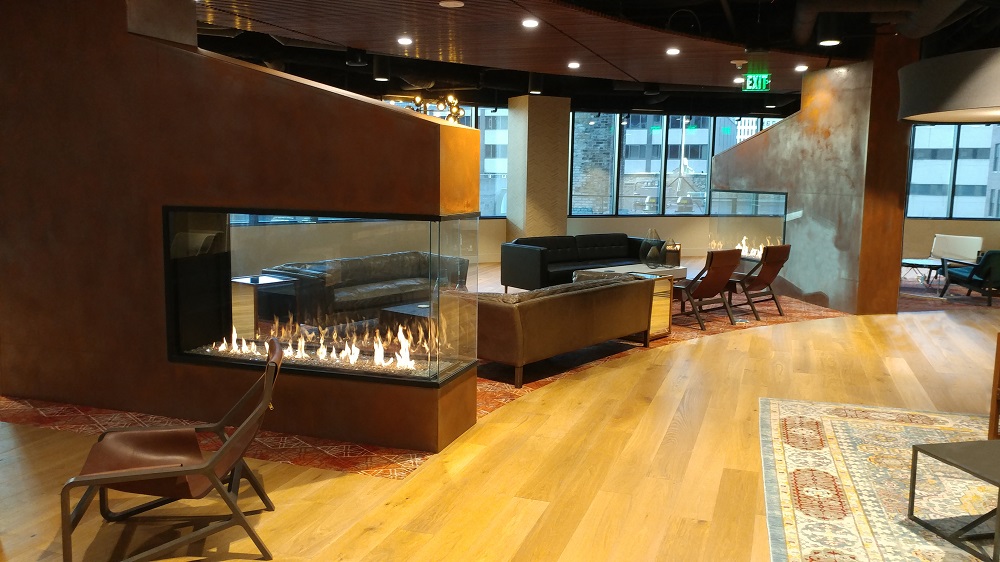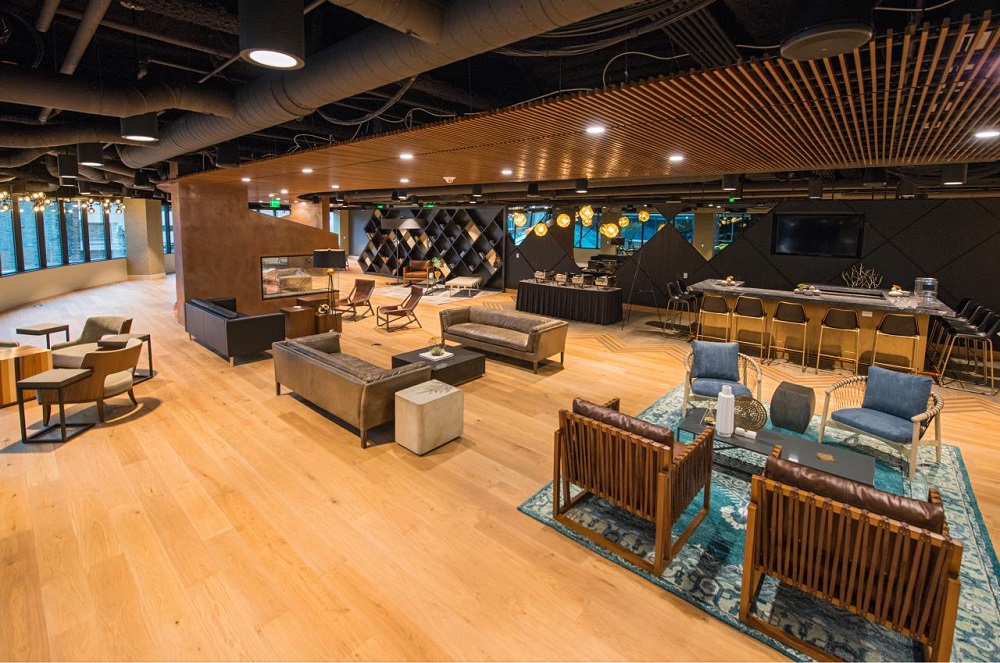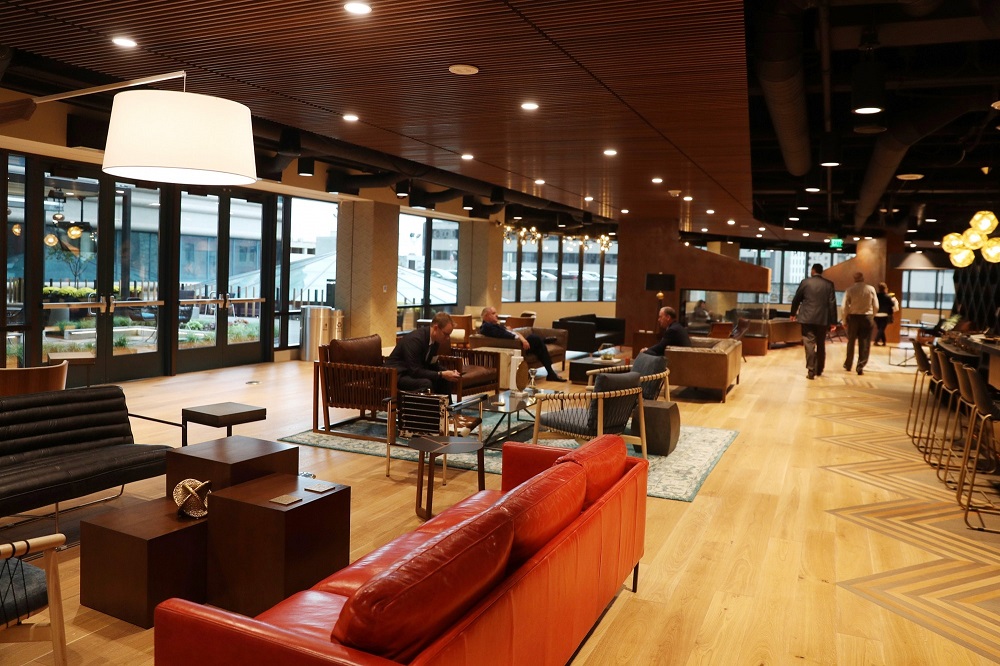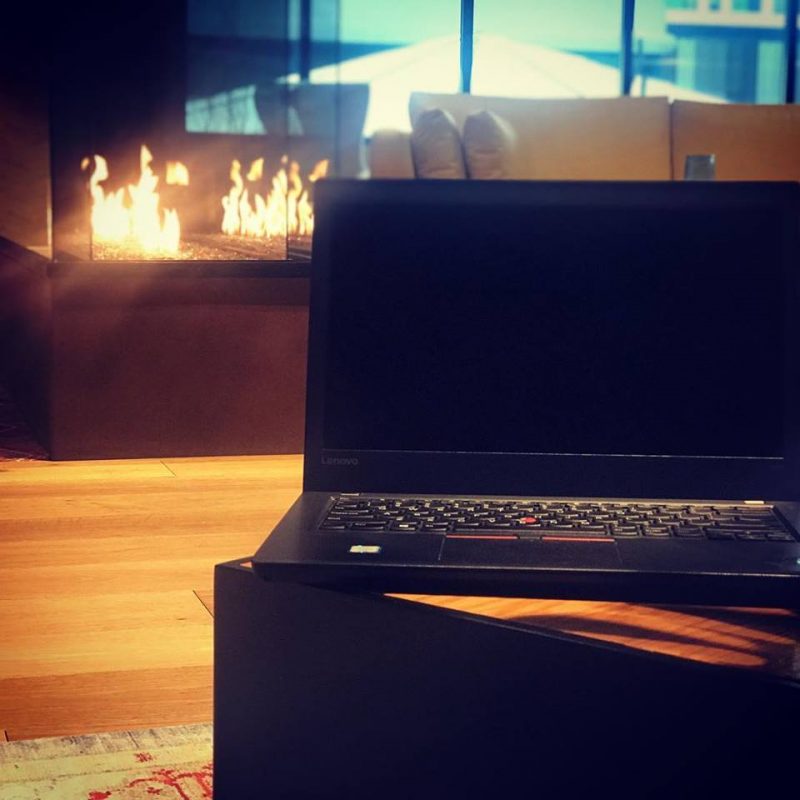 Fireplace Enjoyment
The tenants at Fifth Street Towers can agree the renovation has been a complete success and everyone has been enjoying the peninsula fireplaces in the 3rd floor lounge both for work and pleasure! The staff at Martin Williams Advertising in particular is enjoying all of the amenities Fifth Street Towers has to offer!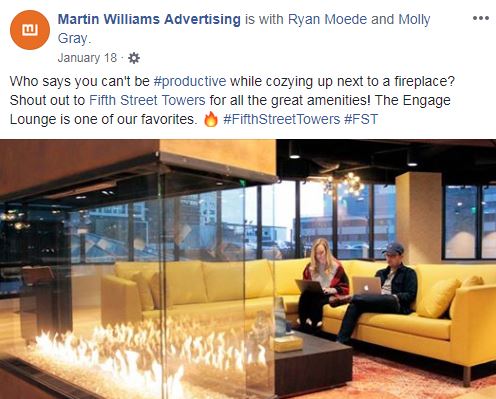 It was a pleasure working with Shea Design, MP Johnson and IMEG on this exciting renovation. We look forward to partnering on future custom fireplace projects!
Contact us today to get a free quote on your custom fireplace project!