April 26, 2023
12 Fireplace Before And After Room Transformations
Fireplaces are a fantastic way to add an eye-catching design to your home. If you are in the mood to give your home a makeover as well as add supplemental warmth to your space, these fireplace before and after photos can give you inspiration. 
Giving your home or commercial space a facelift can be as easy as adding a fireplace. No matter if you want a seamless new custom design or to give your old fireplace a new look, these fireplace makeover transformations can get you started on the right path for your home.
Acucraft can help you design your new fireplace with our range of gas, wood, and outdoor options.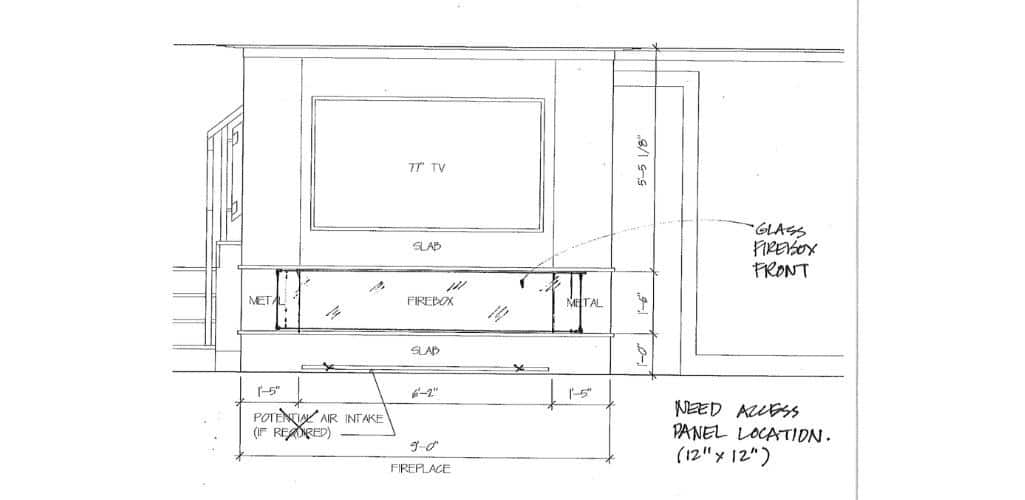 Before: Plans For A Fireplace In Living Room With A TV Above It
Our clients had a vision of a functional fireplace beneath their TV that wouldn't harm their technology. They also yearned for a more open concept that would connect their dining and living rooms seamlessly. Our innovative and contemporary design approach helped bring their ideas to life, resulting in the perfect plan for a makeover fireplace design that they had always dreamed of.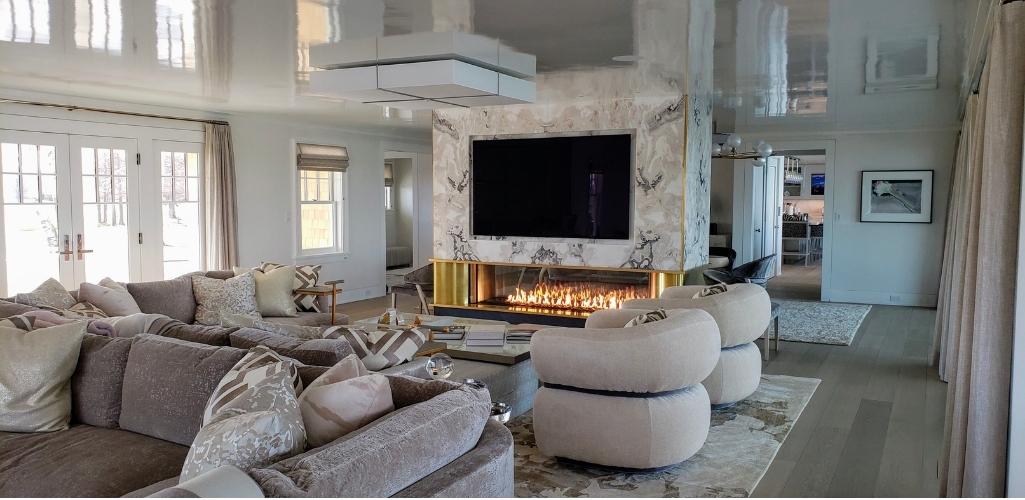 After: Beautiful See-Through Gas Fireplace In Living Room
This stunning see-through gas fireplace transformed their living room by showcasing an open concept and creating a gleaming new addition to their space. The functional gas fireplace, elegantly placed under a TV, immerses their guests and adds a modern touch to their home. The neutral but bright palette further accentuates the openness of the space, making it perfect for entertaining friends and family.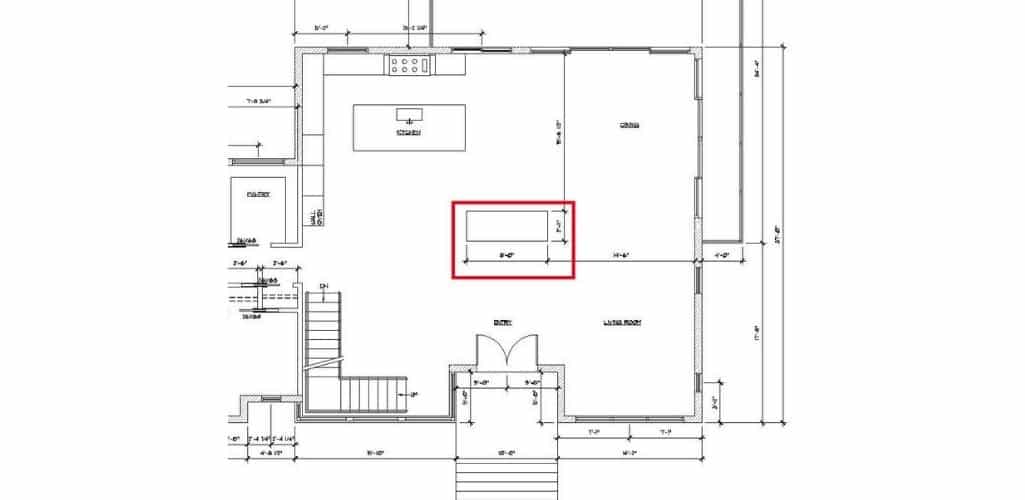 Before: Plans for a Custom, See-Through Gas Linear Fireplace
This plan for a fireplace makeover before and after was for a general contractor's single-family home. They wanted to implement a custom, see-through linear fireplace that was to go between two load-bearing columns. Making sure that the design was cohesive and aesthetic, yet functional, was imperative for the look this client was going for.
After: Stunning and Modern See-Through Glass Fireplace
Our team was able to work alongside the client to get him exactly what he needed for his space. Our custom gas fireplace creates a fresh and show-stopping look without compromising on the functional needs of the space. The before and after fireplace for this home truly shows how our team can help you create your vision right alongside you.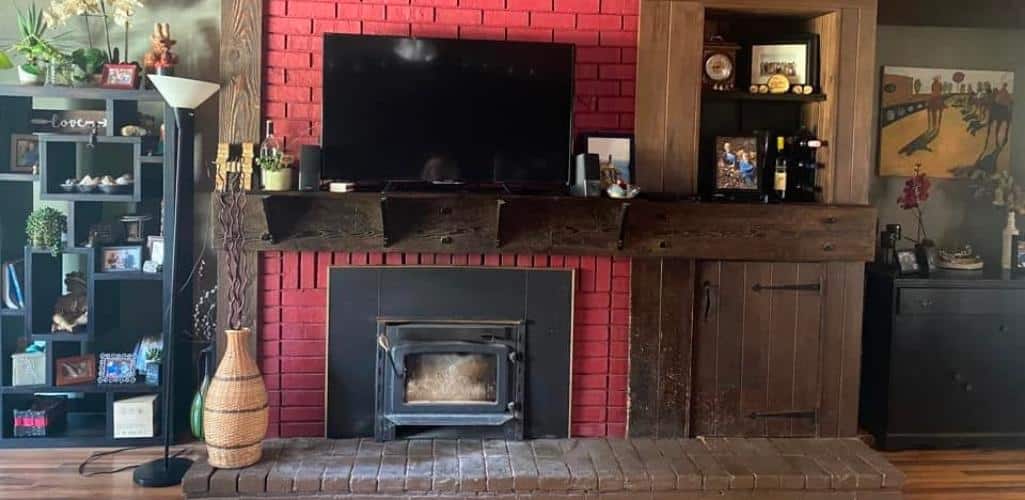 Before: Small, Dark Fireplace Without Much Functionality 
With its dark wood and distracting brick surround, this small outdated fireplace fails to make a statement or serve a purpose in the home. The homeowners recognized this and were looking to give the room a much-needed facelift and maximize the potential of their fireplace and existing wooden mantel with a fireplace remodel.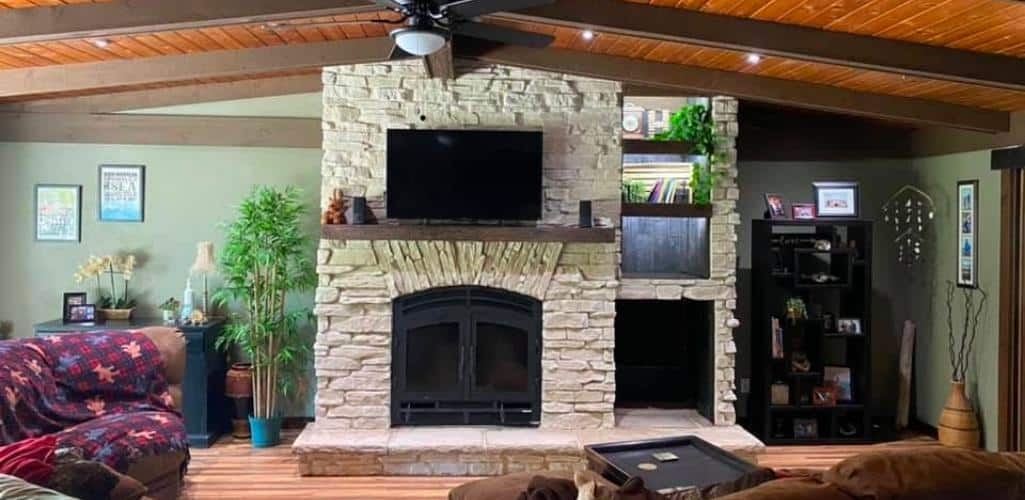 After: Bright, Functional Space With a Beautiful Wood-Burning Fireplace
These brick fireplace makeover before and after photos truly showcase the new space the homeowners wanted. We were able to help them design something that adds a gorgeous and bright focal point to their space while also giving them the functional wood-burning fireplace they were so excited about.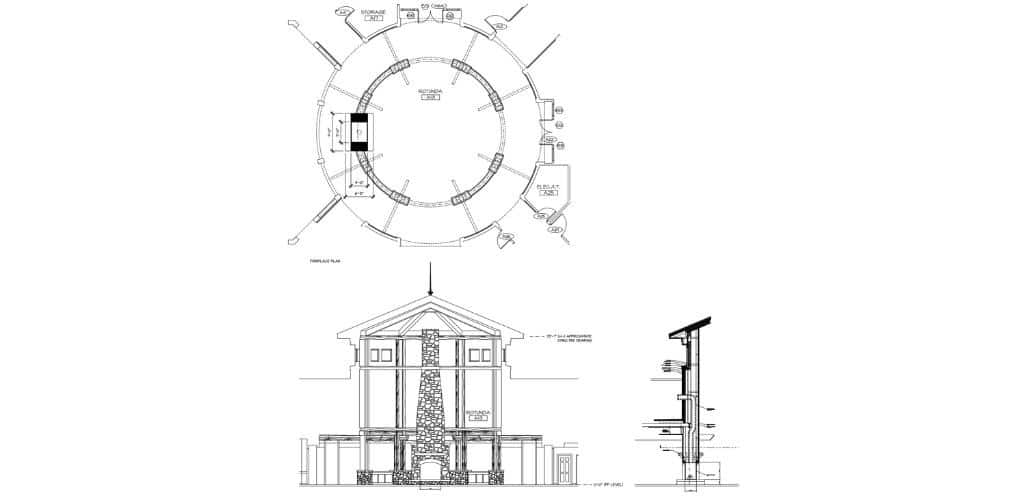 Before: Plans for a Focal Point Fireplace 
These plans were for a healthcare building that wanted a fireplace to be the sole focal point of their space, which was very important in their project needs. Designing and crafting this before and after fireplace makeover meant we also collaborated with architects to ensure we got the design and structural needs just right for the space.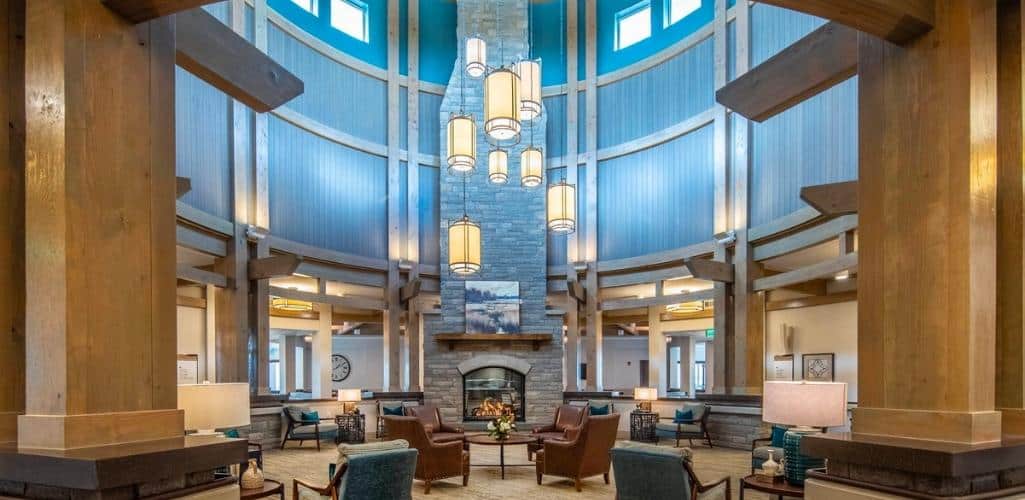 After: Stunning and Wow-Worthy Fireplace
This tall, breathtaking focal point fireplace is seamlessly integrated with the circular space. The brick façade creates a warm and inviting ambiance reminiscent of a traditional wood-burning fireplace, despite the fireplace using gas logs. This incredible fireplace is not just a visual masterpiece but also acts as a source of warmth and unparalleled elegance to the building.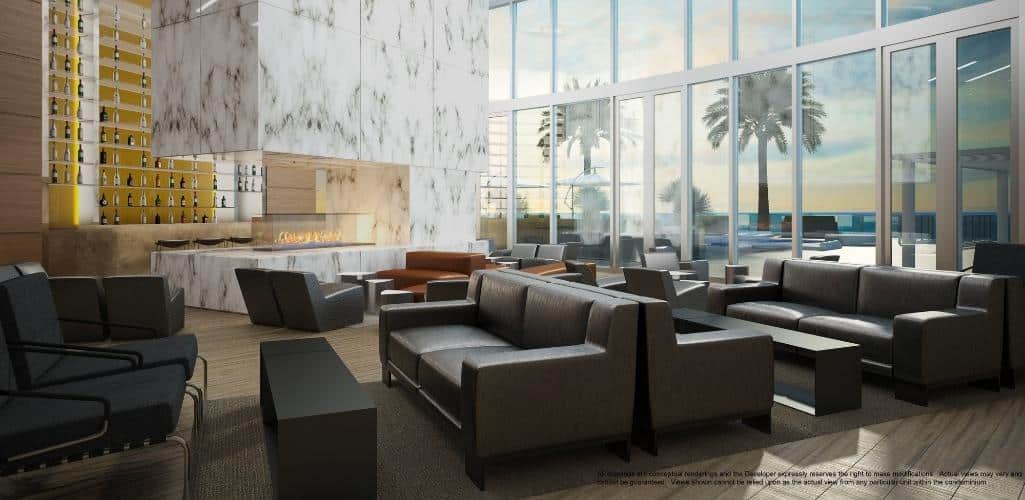 Before: Needs For a Polished Indoor Fire Pit Design 
Although the area is spacious and open, it didn't quite meet the client's vision and expectations. They were hoping for a bespoke indoor fire pit that emulated the serene ambiance of their outdoor space at another property.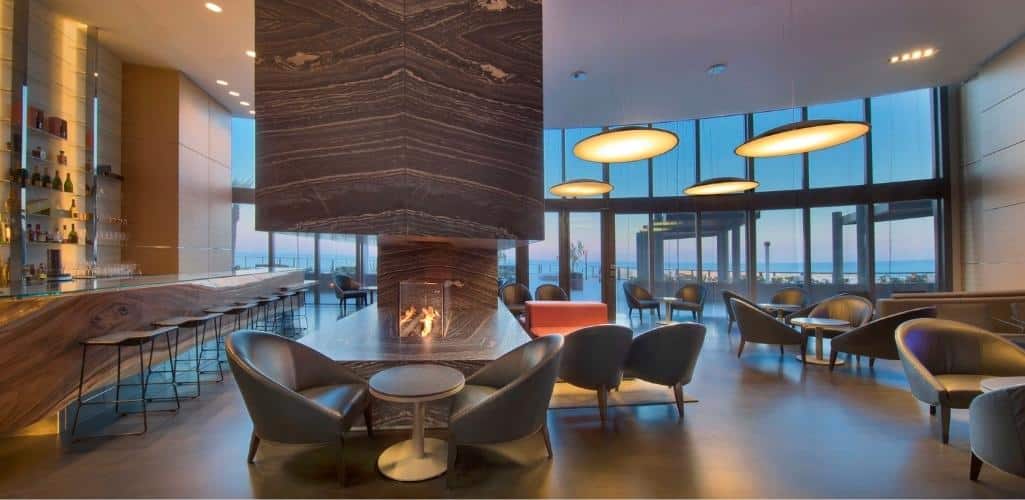 After: Frameless Glass Indoor Fire Pit
This fireplace transformation showcases the unique style wants of our client. The marble from before was shifted into wood to help create a more "outdoor" feel, while the frameless glass fireplace still keeps the design modern and seamless for the client's wishes.
Before: Plans for a Pool With a Fireplace 
Mixing fire and water is becoming a more and more popular fireplace design trend, which is exactly what this client wanted as well. Their existing space didn't allow for much usage of their pool in general. So, they wanted an elegant, modern fireplace makeover that also helped expand the use of their pool and outdoor living space.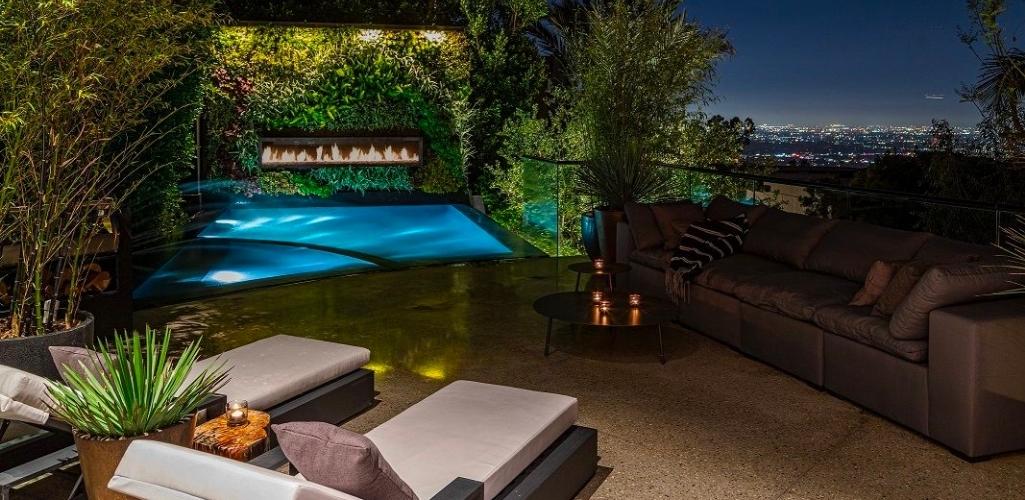 After: Luxurious Outdoor Pool With Fireplace Feature
Acucraft crafted a stunning and luxurious outdoor fireplace feature for this pool area. It features an eight-foot fireplace burner that helps mix the fire and water elements seamlessly while also providing an upscale look to their outdoor living space.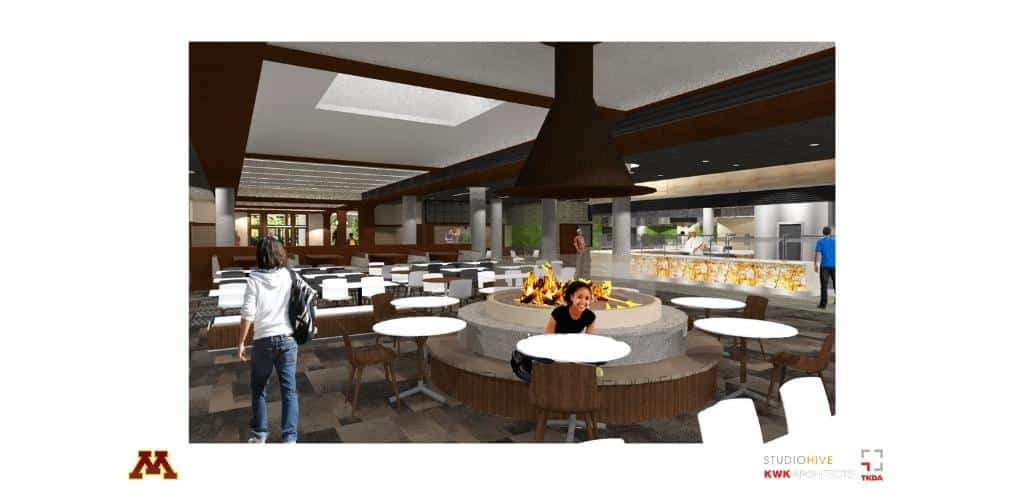 Before: Plans for Open and Accessible Student Space
The University of Minnesota wanted to incorporate a warm and welcoming fireplace in a dining space for all students to access. An issue that Acucraft had to address while designing the custom fireplace was the original hall being crafted using existing townhomes that had poor air circulation and navigation issues. The fireplace needed to be accessible, easy to maneuver around, and work around ventilation issues.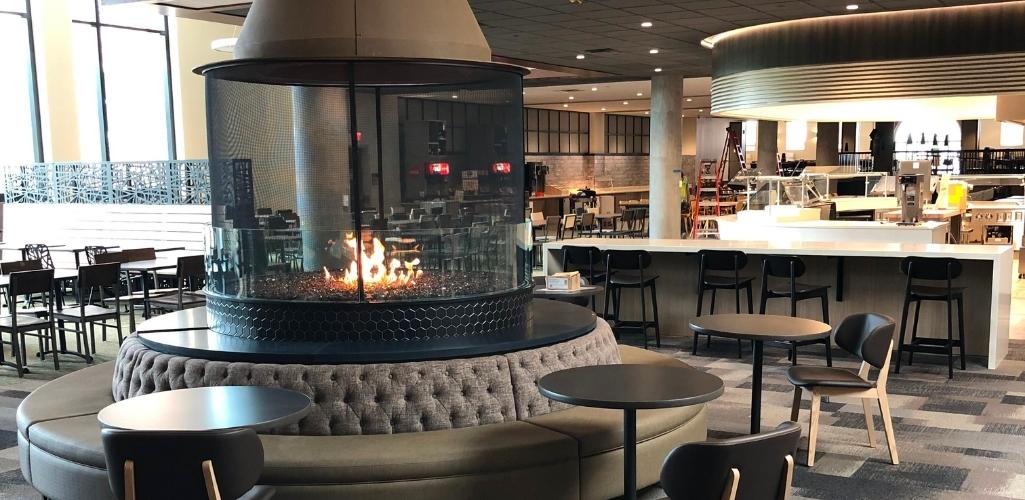 After: Circular Fireplace That Creates More Accessibility
We partnered with Metropolitan Mechanical Contractors to transform the University of Minnesota's dining space into a cozy and welcoming haven for students. With the addition of a circular fireplace, students can now gather around the warm glow while enjoying their meals. The new open-concept dining hall makes navigation a breeze and provides ample space for everyone to dine comfortably. Safety was also a top priority, and we're proud to say that the space is now more secure and accessible than ever before.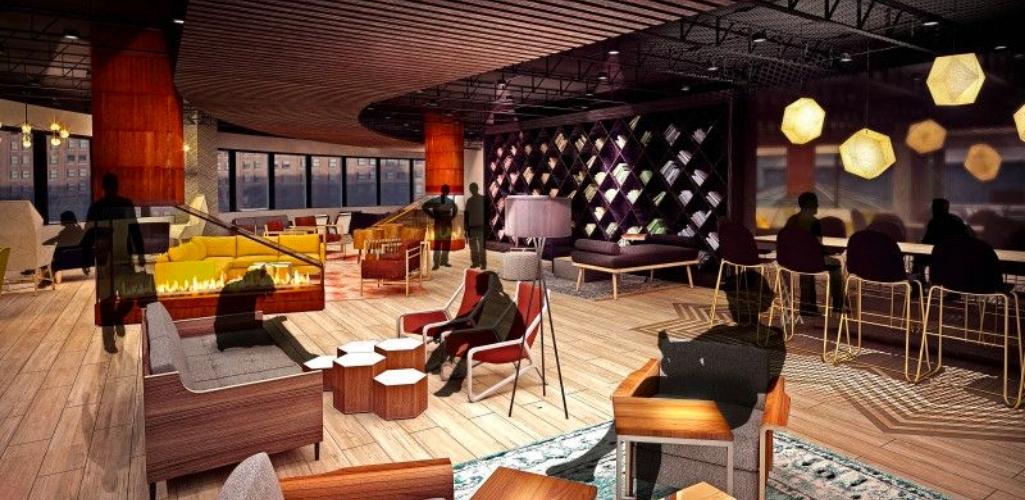 Before: Plans for Modern Dual Peninsula Gas Fireplaces
Fifth Street Towers underwent a complete transformation of its outdated style with a major redesign. The new space provides tenants with a multi-functional area to host meetings with clients, socialize with friends, and enjoy a refreshing drink at the newly added bar.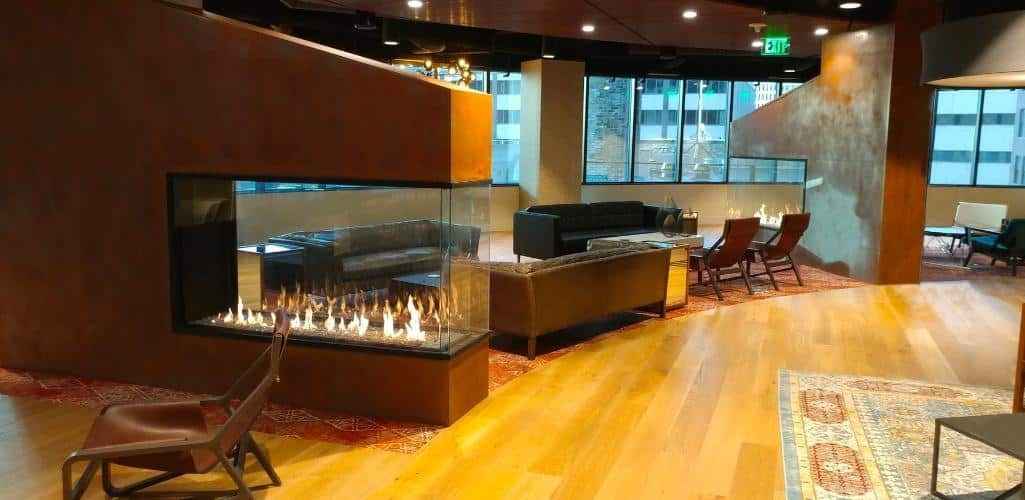 After: Dual Peninsula Gas Fireplaces With New Design Look 
Acucraft, along with MP Johnson, created these stunning dual peninsula gas fireplaces that allow tenants to fully enjoy the space, either for work or pleasure. This inviting space was thoughtfully designed to cater to tenants' every need, ensuring a truly unforgettable experience within this stunning complex.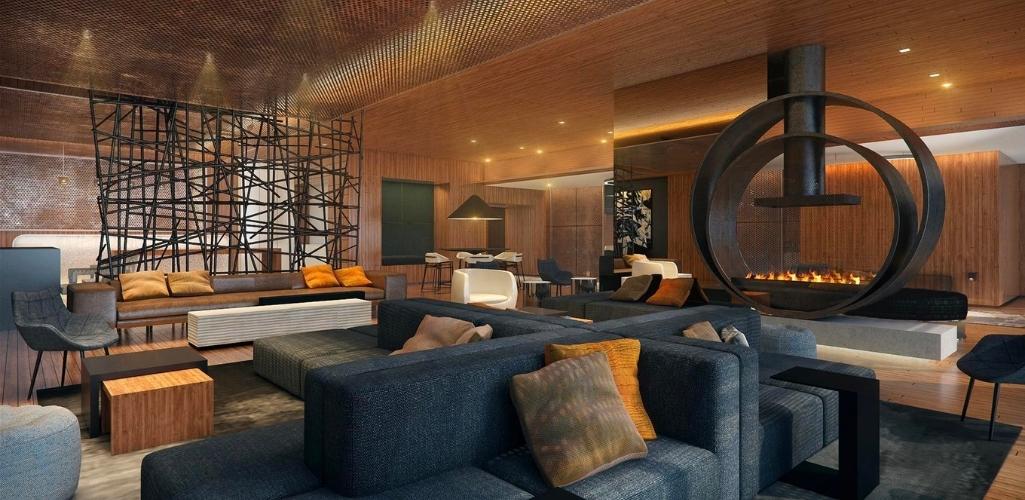 Before: Plans for Double-Ring Commercial Fireplace 
One of the most unique before and after fireplace makeovers Acucraft has been able to work on is this unique double-ring commercial fireplace for Kimpton Hotel Palomar in Beverly Hills. The look needed to match design inspiration while still complying with strict city requirements and regulations.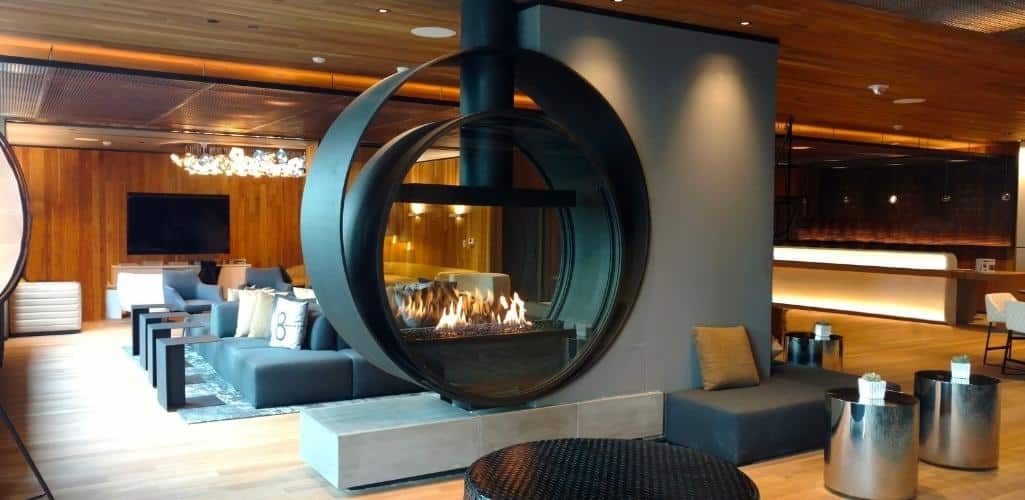 After: Beautiful and Custom Dual-Ring Fireplace With Glass Cooling System
Our team had the pleasure of designing and creating a stunning dual-ring gas fireplace that perfectly complements the newly-designed lobby of the Kimpton Hotel Palomar. This masterpiece not only adds a touch of luxury to the space but also creates an awe-inspiring ambiance that elevates the room's overall design. Since this fireplace was being placed in a commercial setting, Acucraft's signature Glass Cooling System was a must to avoid high glass temperatures.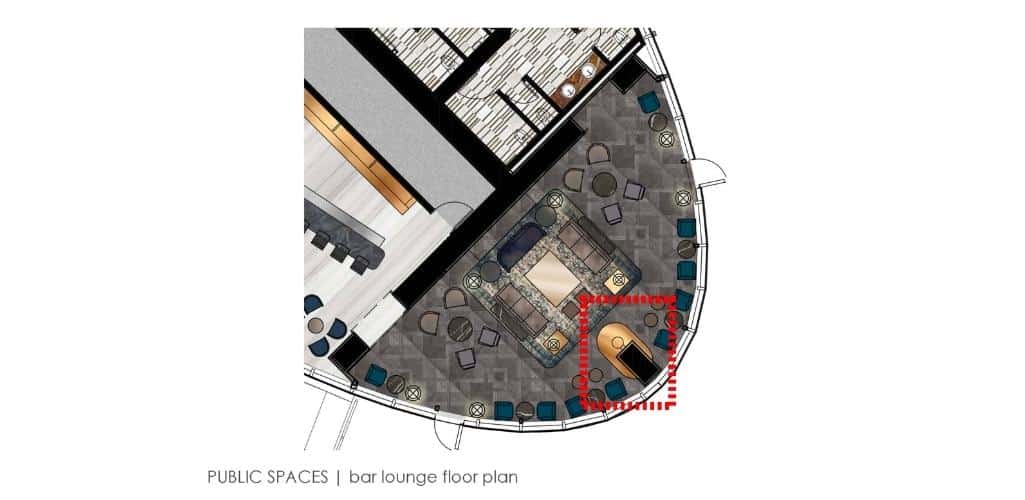 Before: Plans for Commercial Oval Fireplace Design
We took on the challenge of designing a show-stopping fire feature for the Marriott Hotel in Nashville with our custom oval fireplace makeover. They aimed to elevate their space with an unforgettable centerpiece that would captivate guests and create a warm and inviting atmosphere. Our bespoke design delivered on all fronts, delivering both a calming ambiance and a point of interest that set this hotel apart from the rest.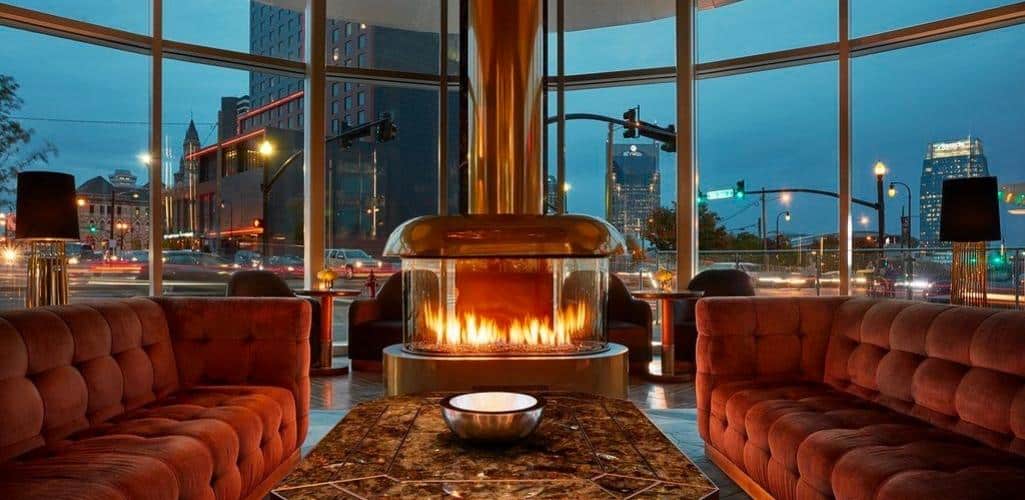 After: Relaxing and Inviting Custom Gas Oval Fireplace
With its sleek and inviting design, this custom gas oval fireplace creates a beautiful focal point and provides a comfortable space for hotel guests to gather and converse. This modern and landmark fireplace not only enhances the look of the space but also offers a reworked layout for maximum enjoyment.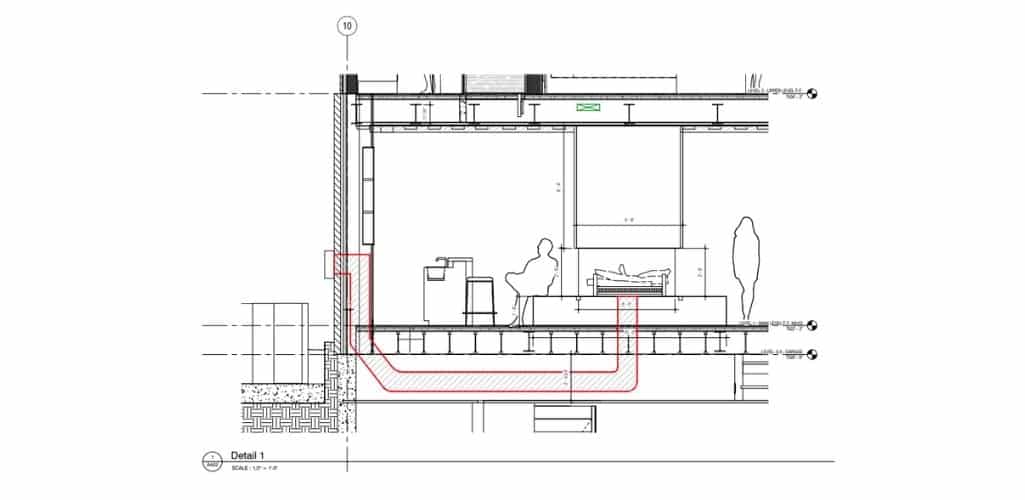 Before: Plans for Custom Fireplace That Could Be Down-Drafted 
These fireplace before and after pictures show home plans for a custom fireplace that would not only need to connect the dining room and living room but could also be down-drafted. The homeowners wanted a fireplace that was not only functional but also unobtrusive in its design.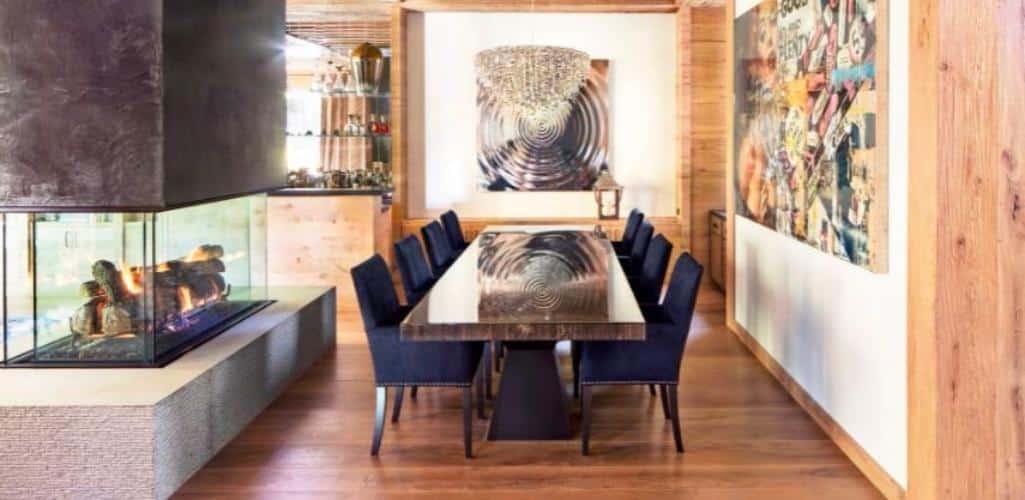 After: See-Through and Seamless Fireplace 
At Acucraft, we take pride in our ability to create stunning fireplaces that seamlessly blend with their surroundings. This masterpiece for Aspen homeowners is a gorgeous see-through fireplace that not only adds a touch of modern elegance to the space but also incorporates classic and traditional elements. Moreover, we've ensured it's down-drafted for both beauty and functionality, making it the perfect addition for a seamless transition from dining to living room.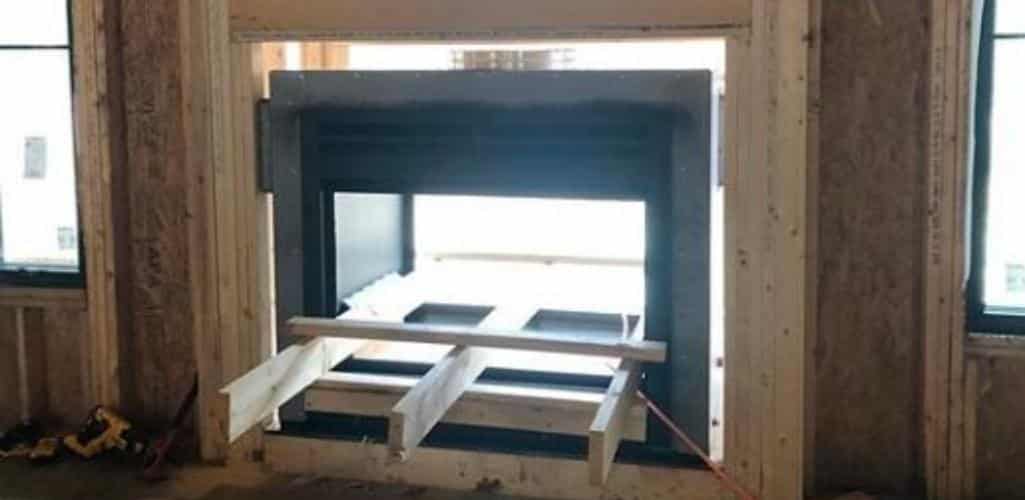 Before: Plans for Outdoor Double-Sided Fireplace That Connects to Living Room
The homeowners had a clear vision – to have a fireplace in both their living room and back porch to create cozy evenings and a striking focal point. However, the challenge of creating a double-sided fireplace proved to be difficult. But with our expertise, we were able to turn their dream into a reality.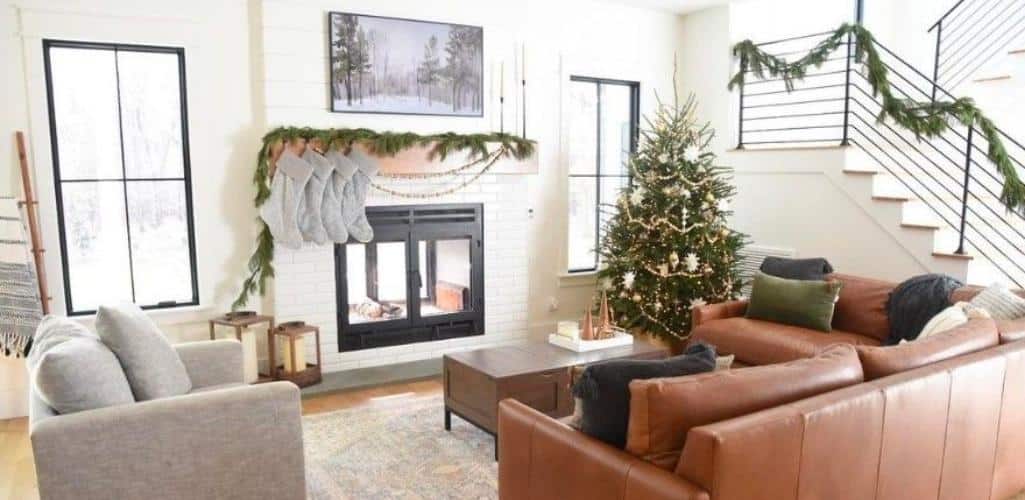 After: Stunning and Inviting Indoor/Outdoor Fireplace
Acucraft has the perfect solution for homeowners seeking to merge their indoor and outdoor living spaces. Our indoor/outdoor wood-burning fireplaces are the epitome of comfort and style. Our double-sided fireplaces offer the perfect setting for guests and homeowners to enjoy the fire both indoors and outdoors. Our customers are thrilled to have this beautiful fireplace as the centerpiece of their home, and we can't wait for you to experience it too!
Choose Acucraft Fireplaces For The Ultimate Upgrade For Your Space
Hopefully, these fireplace makeover ideas inspired you on what design you want for your custom fireplace. Do you want a seamless and stylish gas fireplace? How about a brick wood-burning fireplace for your home or business?
No matter what design you have in mind, Acucraft can help. We can't wait to help you design and craft the custom fireplace of your dreams. Get in touch with us today with any questions you have. We manufacture and ship the fireplace directly to your site, and we're confident we can design a fireplace you'll love.