November 4, 2022
6 Things to Know About Gas Fireplace Installation
Before you can flip the switch and cozy up to the fire with a good book, you have to handle your gas fireplace installation. From aesthetics to ventilation, here is everything you need to know. 
Adding a gas fireplace to a house is a great way to boost your value and your enjoyment. While much of a gas fireplace setup can be done on your own, such as selecting a style and location, we recommend leaving the installation to professionals, as there are risks involved with improper venting and wiring.


Contact Acucraft today to design, customize, and add a gas fireplace to your house. 
Before Installing a Gas Fireplace, Consider These 6 Things
Since most people don't know the first thing about how to install a gas fireplace, it's best to consult with a gas fireplace installer before making any purchases. Only they can tell you which walls will work based on framing, venting, and gas fireplace wiring. Once you have the okay, it's time to shop around and find the best fireplace for your space. As you search, keep these considerations in mind.
Where to Put a Gas Fireplace
Style of the Gas Fireplace Matching the Rest of the Space
Type of Gas Fireplace Venting
Convenience of Use
Cost of a Gas Fireplace and Installation
Who Should Install A Gas Fireplace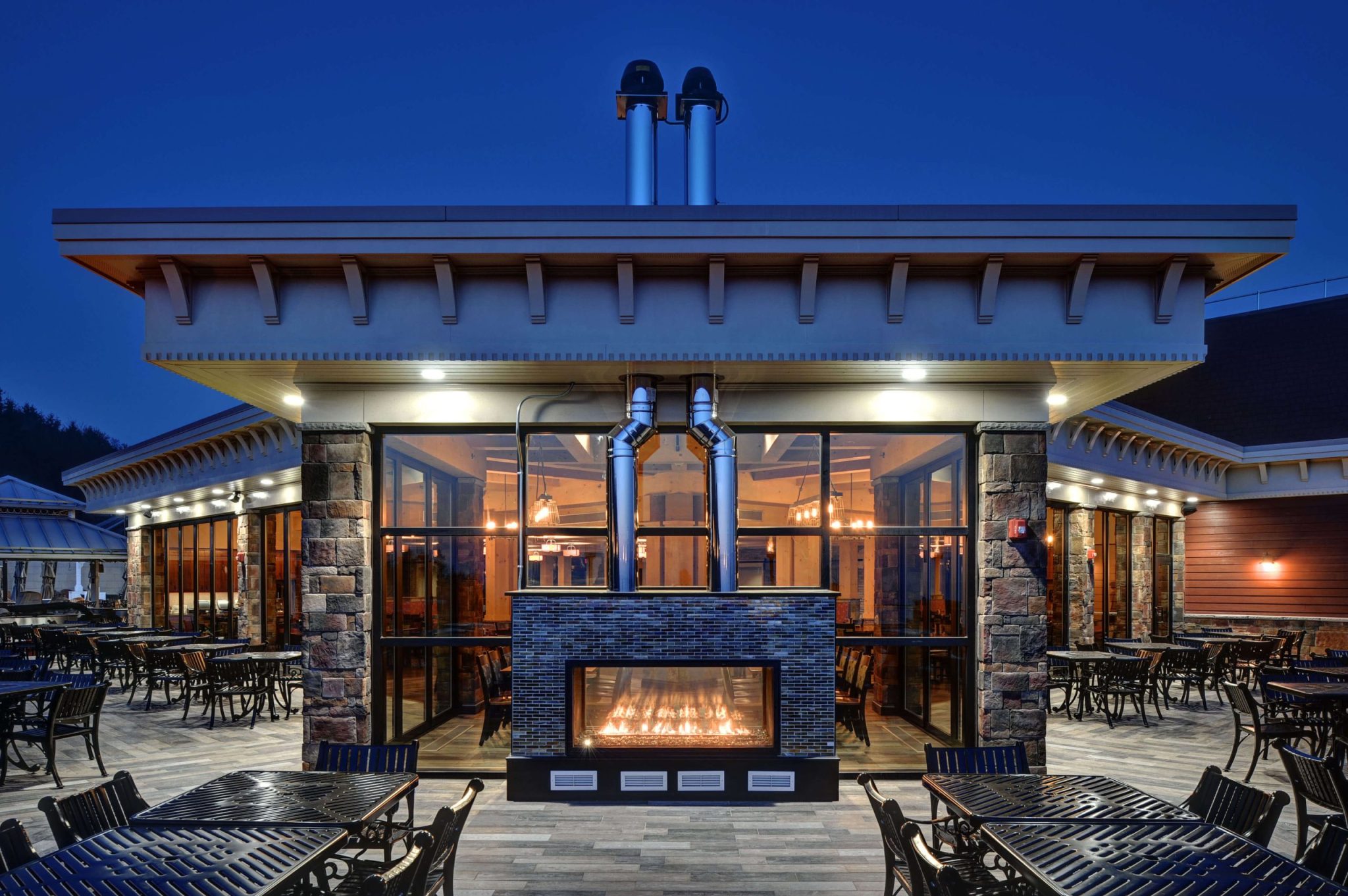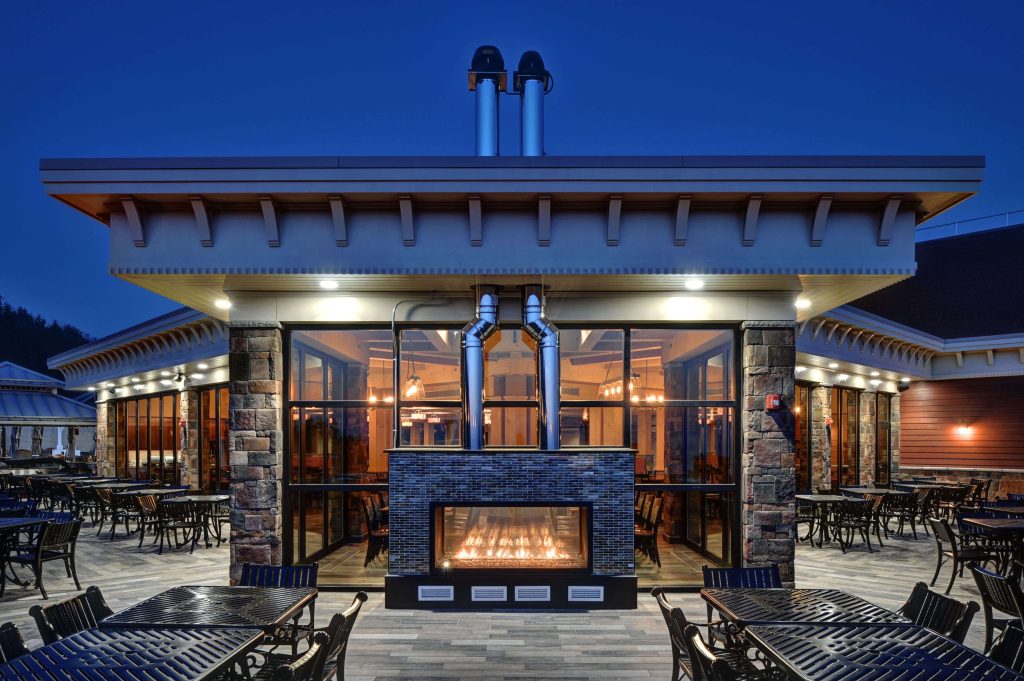 Where to Put a Gas Fireplace
Unless you're replacing a gas fireplace or other existing fireplace, deciding where to install a gas fireplace can often be the hardest part of the process. Set aside how to install the fireplace and consider where you would use it the most. For many, that's the living room or a patio area, so those places may grant you the best return on your investment.
Style of the Gas Fireplace Matching the Rest of the Space
Much like framing a picture, you need to know how to frame a gas fireplace to match the interior of your home. Acucraft boasts a wide variety of design choices, from matte black to copper patina frames. You should also consider the media you'd like beneath the flames. Lava rocks, river rocks, and crushed glass each give a unique modern feel, perfect for entertainment centers with a TV above the fireplace. You may also consider installing gas fireplace logs for a classic wood fire aesthetic.
You can match any home aesthetic with the endless custom options available with Acucraft fireplaces. 
Type of Gas Fireplace Venting
Most of us think of chimneys when we see a fireplace, but does a gas fireplace need a chimney? They do need a flue or vent, so in technicality, they need a chimney. When venting with a flue or vent, there are different venting methods that gas fireplaces commonly use.
Power Venting
The sleek design of this fan-powered vent can bend and contort through your home to pull outside air and expel combusted air from a gas fireplace in any location. The exhaust fans are mounted externally. Usually, the fans are on the roof, but they can be mounted vertically or horizontally. It's completely hidden and nearly silent, so the fireplace will seem to be lit by magic.
Type B Vent
The B-vent relies on pulling the air from inside your home to send oxygen to the fire. The B-vent can vent vertically and horizontally and is the most commonly used type of venting when it comes to gas fireplaces.
Convenience of Use
One of the perks of this type of fireplace is it can be turned on with the flip of a switch or a click of the remote if you prefer. It's worth considering which you prefer because for some the remote is quickly lost in a drawer, while the switch is always there. Another convenience to consider is whether you'd like a double sided fireplace. Create an atmosphere in two rooms at once, or bring half the fireplace to the porch for an indoor/outdoor fire.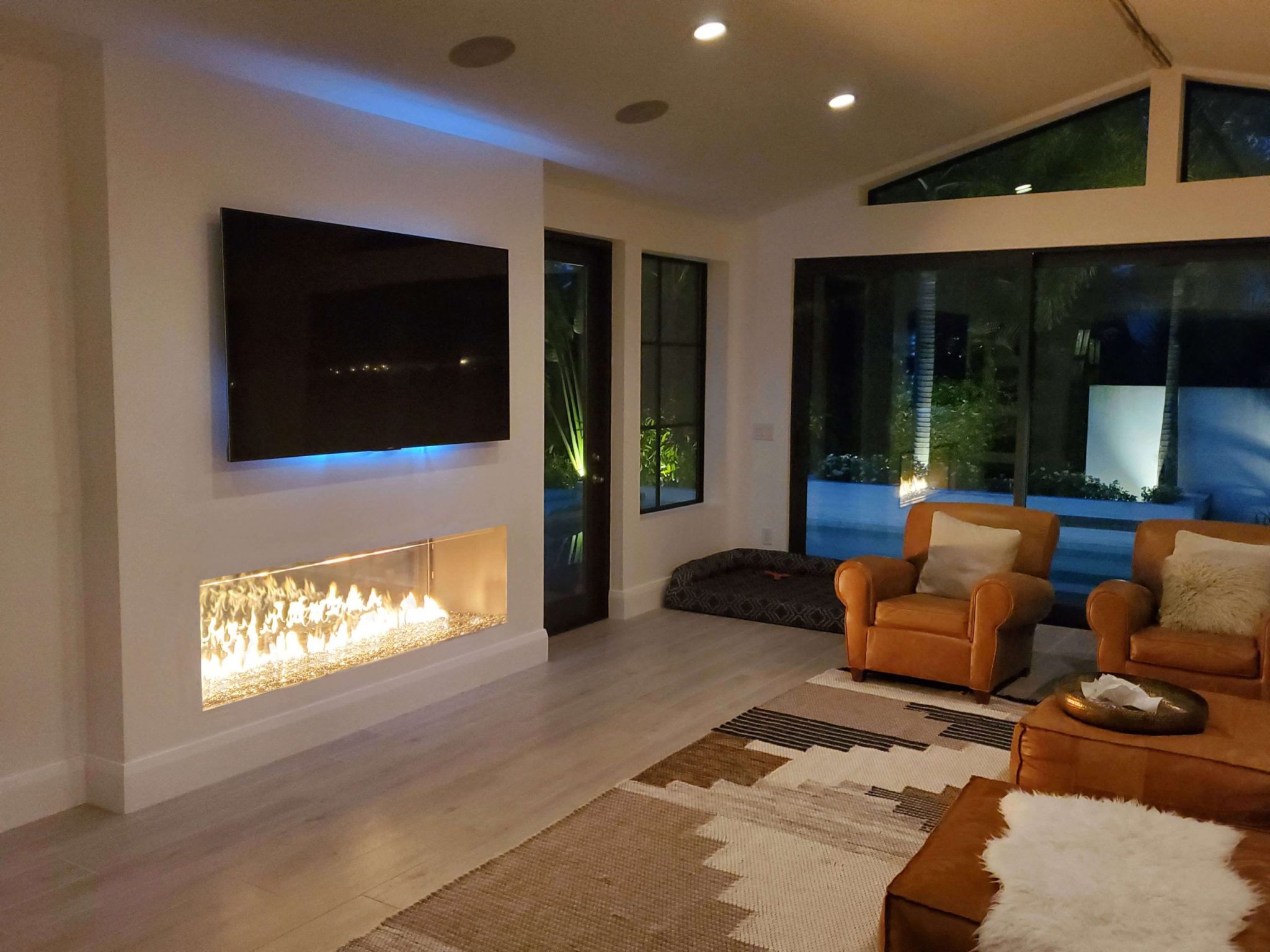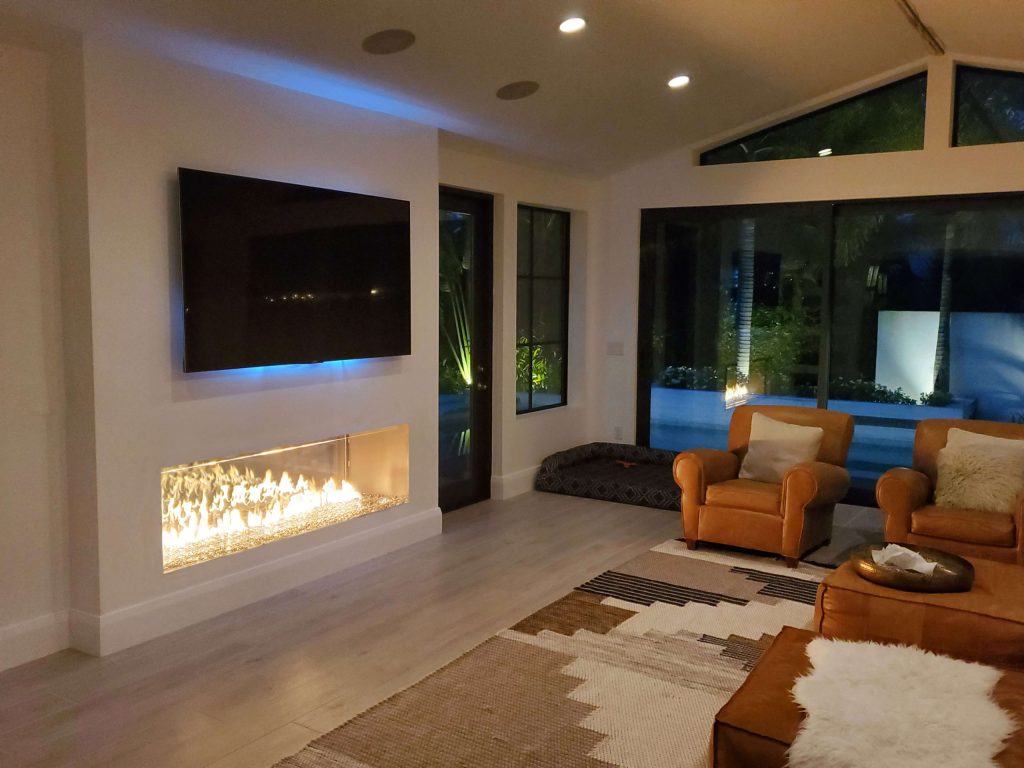 Keep up with the latest fireplace trends from the brilliant minds of Acucraft's Fireplace Designers. 
Cost of a Gas Fireplace and Installation
Installing a fireplace costs, on average, between $3,000 and $5,000, depending on your desired venting method, access to the gas line, and any upgrades you select along the way. While it's no small fee, this cost reflects the materials and labor, the latter of which makes up the majority of the cost. Installation costs for putting in a gas fireplace vs wood fireplace are typically much lower when all of these factors are taken into account.
Who Should Install A Gas Fireplace
Who can install a gas fireplace better than the professionals who do it day in and day out? Sure, you can learn how to set up a gas fireplace and try to DIY, but you're going to spend a lot of your time with little savings.
You're also dealing with the dangers of a gas leak and carbon monoxide build-up from improper venting, and if the wiring for your gas fireplace isn't up to code, you could do a lot more damage. Save yourself the headache and get it done right the first time.
While Acucraft does not offer or do installations, we offer onsite services to help support our customers through installation.
Discover Your Perfect Gas Fireplace from Acucraft
If you're sitting in your living room across from the cardboard box you've used to get the rough framing for a gas fireplace, then you've come to the right place! Let our team of fireplace designers guide you through the process of finding the perfect fireplace for your home. We'll help to answer any questions you have along the way from concept to installation.
Visit our blog, or browse our photo gallery for more inspiration, and explore the custom and standard options for our wood, gas, and outdoor fireplaces, like the timeless pool fire pit combo.