May 25, 2018

Oval Fireplace: Commercial Designs by Acucraft
The Project
Marriott International, Inc. recently celebrated the groundbreaking of its first-ever hotel to contain three of its brands in a single building. This growing trend of combining brands is popular because of all the benefits available to consumers. Companies are moving toward keeping consumers and employees happy versus their ultimate bottom dollar. But this trend is providing businesses with major profits. By giving customers and employees amenities and benefits that are beyond expectations, companies create stable work staff, glowing reviews that bring in new clientele, and loyal customers for years to come.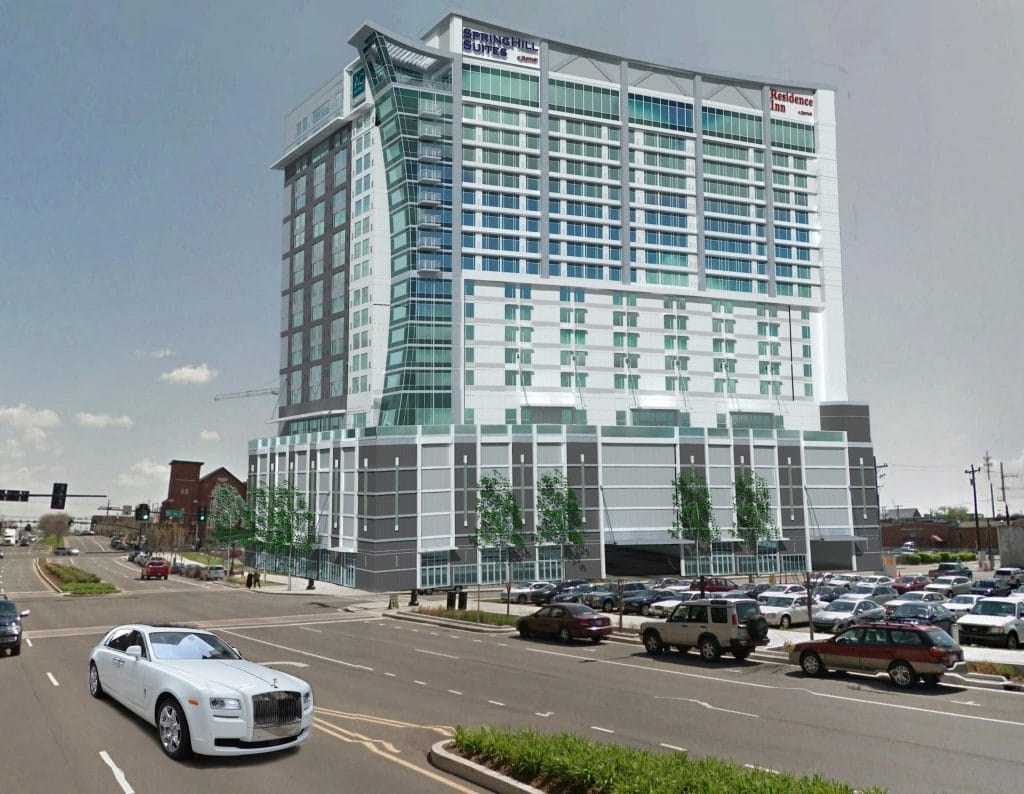 Future Marriott Triple-Brand Hotel in Nashville, TN
The Hotel
The new Marriott landmark project will embrace three of its hotels into one. This one-of-a-kind hotel will be located in Nashville, TN, in the popular and growing SoBro neighborhood. This 470-room hotel will promote three separate hotel categories: the modern and design-savvy rooms of the AC Hotels by Marriott, the spacious relaxation suites of SpringHill Suites by Marriott, and extended-stay lodging with Residence Inn by Marriott. This unique hotel that is to be filled with amenities will mirror the upscale neighborhood it will be in.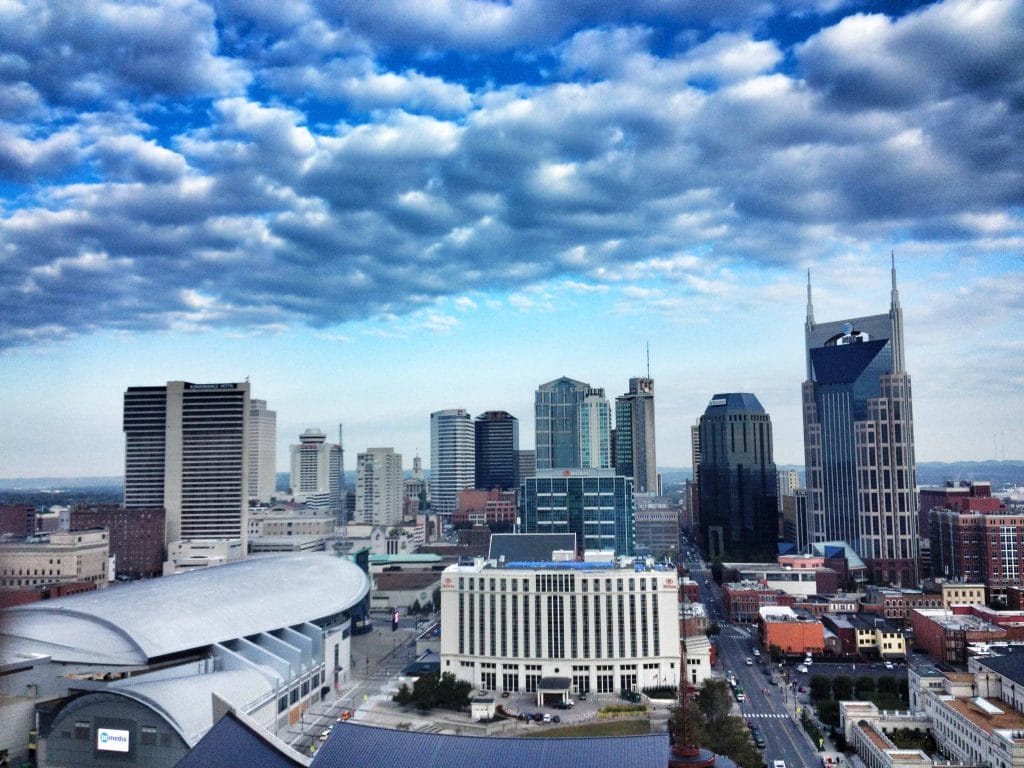 SoBro Neighborhood in Nashville, TN – Trendy District With Restaurants, Shopping, & Entertainment
The Amenities
Amenities bring in customers. By providing an over-the-top experience that is unforgettable, customers will be sad to leave and excited to share their experience. The future tri-brand hotel will feature an indoor/outdoor pool with bar, state-of-the-art fitness center, a 4,000 square foot meeting space, and a unique fire feature by Acucraft. A unique focal point, like the custom oval gas fireplace created by Acucraft for the future Marriott, can push customer-based features and amenities beyond measure and can create an unforgettable experience.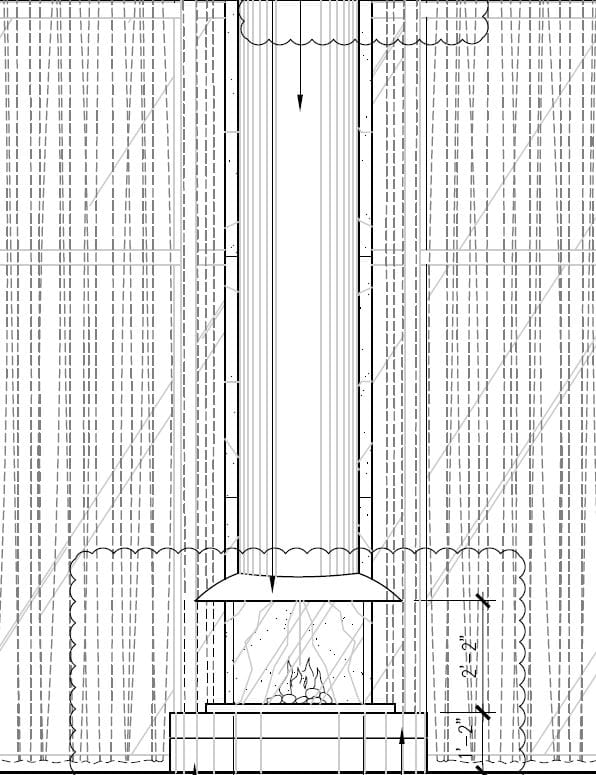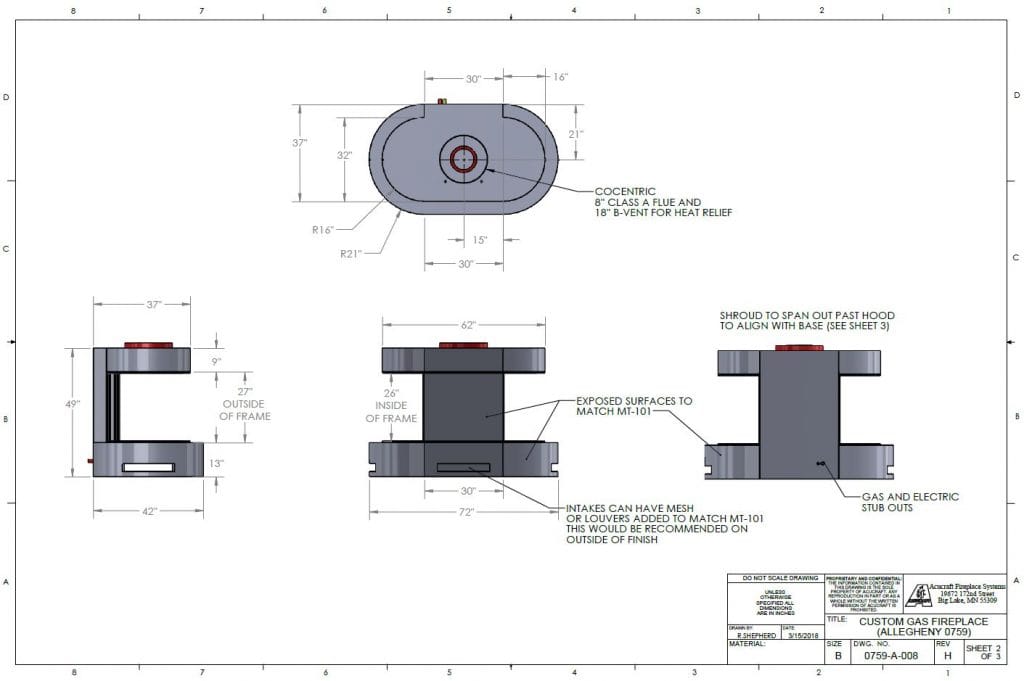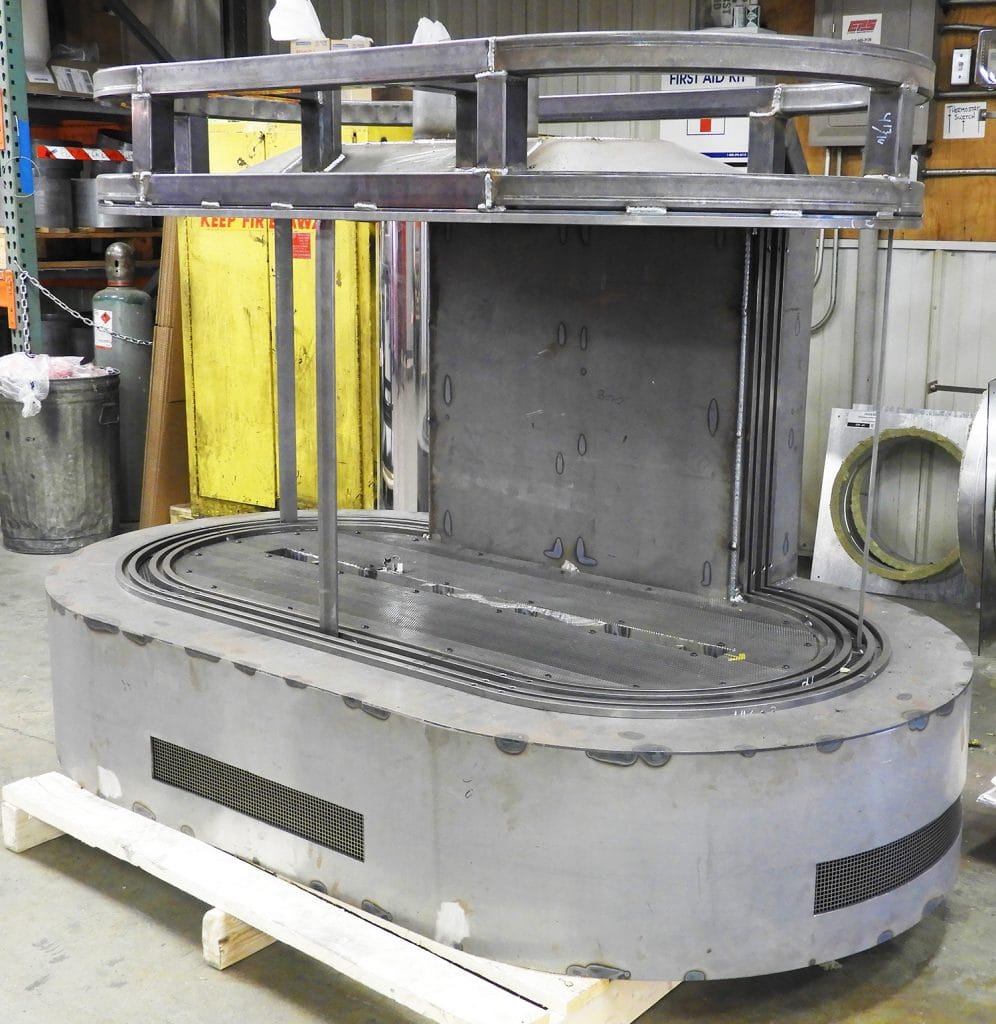 Marriott Hotel Conception Inspiration Drawing to Acucraft Drawing to Completion – Fireplace Moving to Finishing and  Finally Shipping
The Oval Fireplace
Incorporating a fire feature into any commercial building can create a calming experience. When it comes to hotels, customers can sometimes be in a rush or feel insecure since they are usually outside of their comfort zone. A fire feature can be a sense of calming and interest. Acucraft was asked to create a custom oval fireplace for this future Marriott location by Allegheny Construction Specialties because they want their customers to feel at home but it would also serve as a landmark. A fireplace creates a natural gathering space and is recognizable from a distance. It is easy to spot for meeting with friends and relatives. The unique fire feature created by Acucraft will, not only be a unique work of art of the future modern hotel but will also be utilized by customers in many different ways.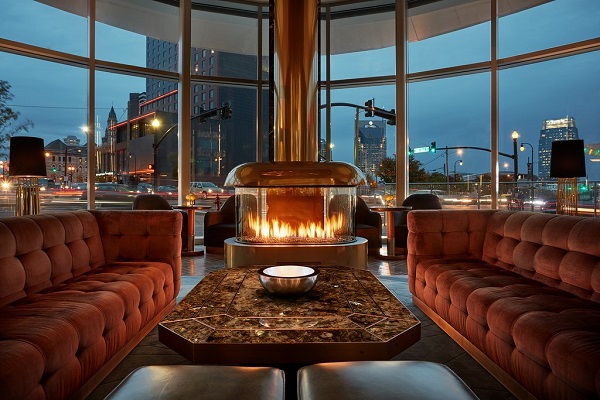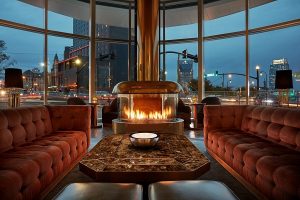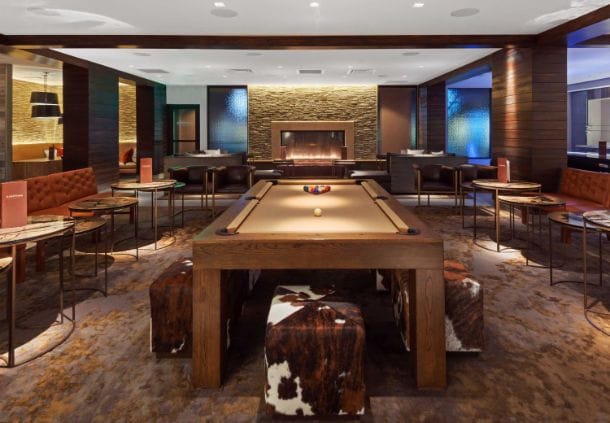 Custom Gas Fireplace by Acucraft – Marriott Hotel, Boulder, CO
Businesses and brands are moving away from providing "just enough" for their customers and employees. By working toward creating an environment that people wish they back with after they have left, they are creating customers and hard-workers for life. Amenities are a huge part of making people feel comfortable and wanted. By creating someone truly unique for the client, you are telling them that they are more than just cash in your pocket. Acucraft takes pride in designing and crafting custom fireplaces that are made with the highest-quality materials and the tallest flames on the market. The Marriott is doing things right, and we are excited to see the finished hotel project in mid-2018!
Work one-on-one with your Fireplace Advisor to create something truly unique. Request your Custom Gas Brochure and get inspired!