Certified Indoor/Outdoor Gas Fireplaces

Every Acucraft indoor/outdoor see through gas fireplace has been designed and manufactured to the highest standard of quality, safety and performance to ensure you a lifetime of happy burning.
Our certified gas fireplaces are tested to meet or exceed the ANSI Z21.50-2016 / CSA 2.22-2016 vented decorative gas appliances standard and the ANSI Z21.97-2014 / CSA 2.41-2014 outdoor decorative gas appliances safety and performance standard.
Contact Us Today for More Information: 888-317-6499 or [email protected]
---
6′-16′ Certified Linear Indoor / Outdoor Gas Fireplaces – The BLAZE Series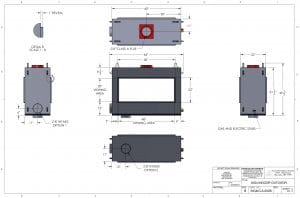 4′-8′ Certified Linear Indoor / Outdoor Gas Fireplaces – The SIGNATURE Series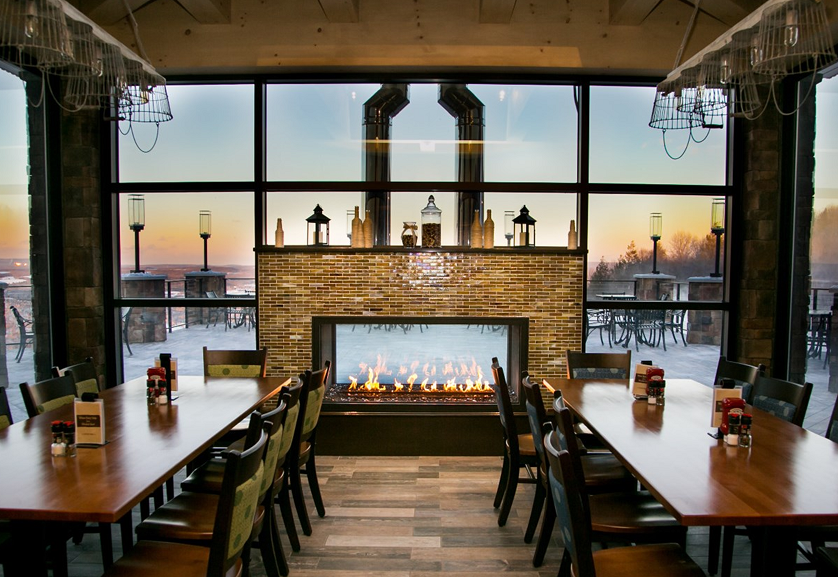 Located along the Appalachian Mountains in Little Gap Valley, Blue Mountain Ski Resort is home to the highest vertical, the most varied terrain, and two gorgeous gas fireplaces!
Serfass Construction Company came to Acucraft looking for multiple fireplaces for the new restaurant at this luxurious ski resort: Slopeside Pub & Grill. The Acucraft Team worked closely with Serfass Construction to design, manufacture and deliver two gas fireplaces: a 3 sided peninsula as part of the restaurant lounge, and a stunning 6′ indoor/outdoor see through gas fireplace for their dining room and outdoor patio.
Both fireplaces have become instagram-worthy where you'll find ski-bunnies enjoying craft cocktails and delicious dinners next to the fireplaces!