Spring is the perfect time of year to spruce up your outdoor patio with an outdoor fire feature!
Don't miss out on endless conversations due to the cool spring evenings; your Acucraft outdoor fireplace, fire table, fire pit or custom outdoor burner will keep you and your friends & family warm so you can enjoy those precious moments. Your outdoor fire feature can be customized to fit seamlessly within your outdoor space, from size to style and nearly endless finishing options, we're certain we'll find the perfect unit for you.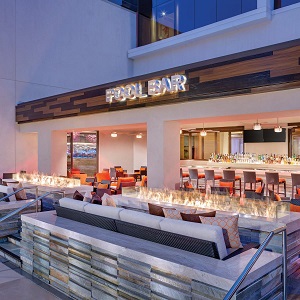 Let's Talk Outdoor Fire Style
Customize your outdoor living experience by choosing one of Acucraft's popular outdoor fire styles:
Custom Outdoor Burners: Uniquely designed burners that come in all configurations and sizes, including an all-weather ignition system and multiple flame height options.
Custom Outdoor Fire Tables & Fire Pits: Free standing, fully built enclosures with Acucraft burners, made with stainless steel components to withstand the elements.
Custom Outdoor Fireplaces: Fully assembled gas burning outdoor fireplaces designed specifically for your space – enjoy the traditional ambiance of a fireplace, outdoors!
Looking for more traditional ambiance from your outdoor fire feature? We've got you covered, Acucraft can design & manufacture an outdoor wood-burning fireplace or fire pit for any space, giving you the earthy smell of burning wood and the classic hiss & crackle of a wood flame.
Let's Talk Flame Height
Not only to get to reap the benefits of our All-Weather-Electronic-Ignition System (AWEIS); which ensures operation in rain, wind and snow so you can enjoy your outdoor space year-round; but Acucraft's outdoor fire solutions also come with flame heights ranging from XL 8″-12″ to 3XL 18″-24″!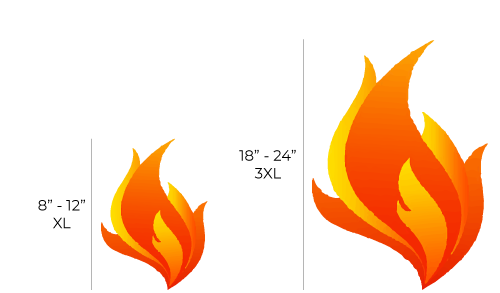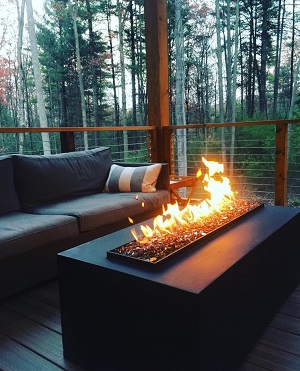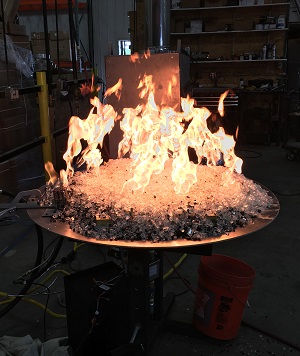 Outdoor Fireplaces – Taking outdoor enjoyment to the next level
Impress customers and guests alike with a custom outdoor fireplace. Every outdoor fireplace is made with 100% stainless steel components and comes with our All Weather Electronic Ignition System (AWEIS) ensuring your fireplace will run in nearly any weather condition. Our outdoor fireplaces are custom designed to fit your needs and specifications and to add ambiance to any outdoor space, giving your guests or customers a place to gather.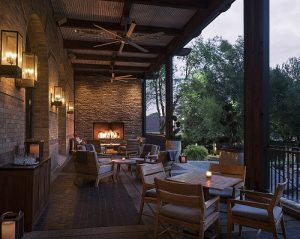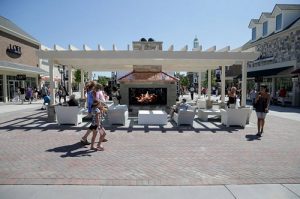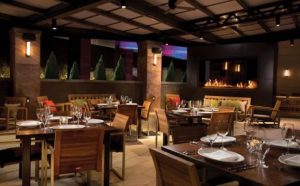 Leave a lasting impression with Fire & Water combined
Not only can you impress your friends or customers with an Acucraft outdoor fire feature, but you can now combine water & fire! Take it one step further with an Acucraft outdoor submersible fire feature combining water & fire. The Submersible Electronic Ignition System (SUBEIS) is the first ever electronic ignition system designed for use with fire on the water surface! Create a fire feature that looks as if it's coming straight out of the water, or use our traditional AWEIS to enjoy fire next to water.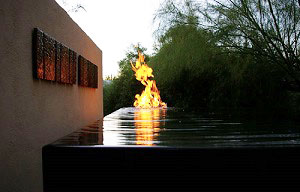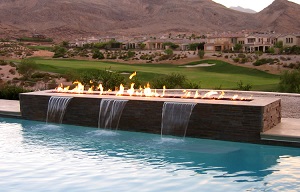 Impress with Your Next Outdoor Commercial, Hospitality or Residential Project
Whether you're working on a commercial, residential or hospitality project, our Fireplace Advisors & Designers work with you one-on-one to make your design a reality.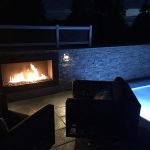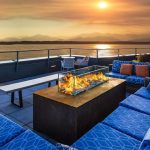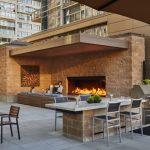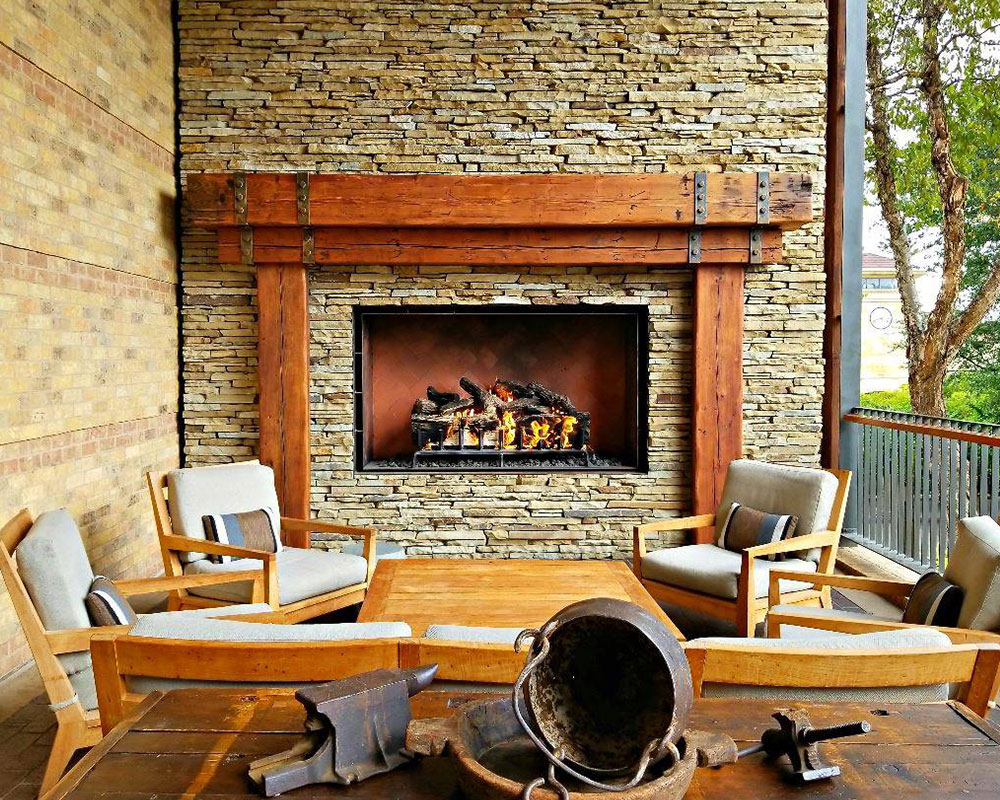 "My experience with Acucraft has been great. I think you guys are very organized and seem always on-hand for any assistance. The overall design of the fireplace looks great and fits well with the owner's own vision. I appreciate the call and hope that we have another chance to work together on a future project. I'll be sure to let you know if we need more help getting another fireplace designed and produced."
-Todd Hart, Newland Interiors   |   Four Seasons Resort   |   Dallas, TX