January 20, 2020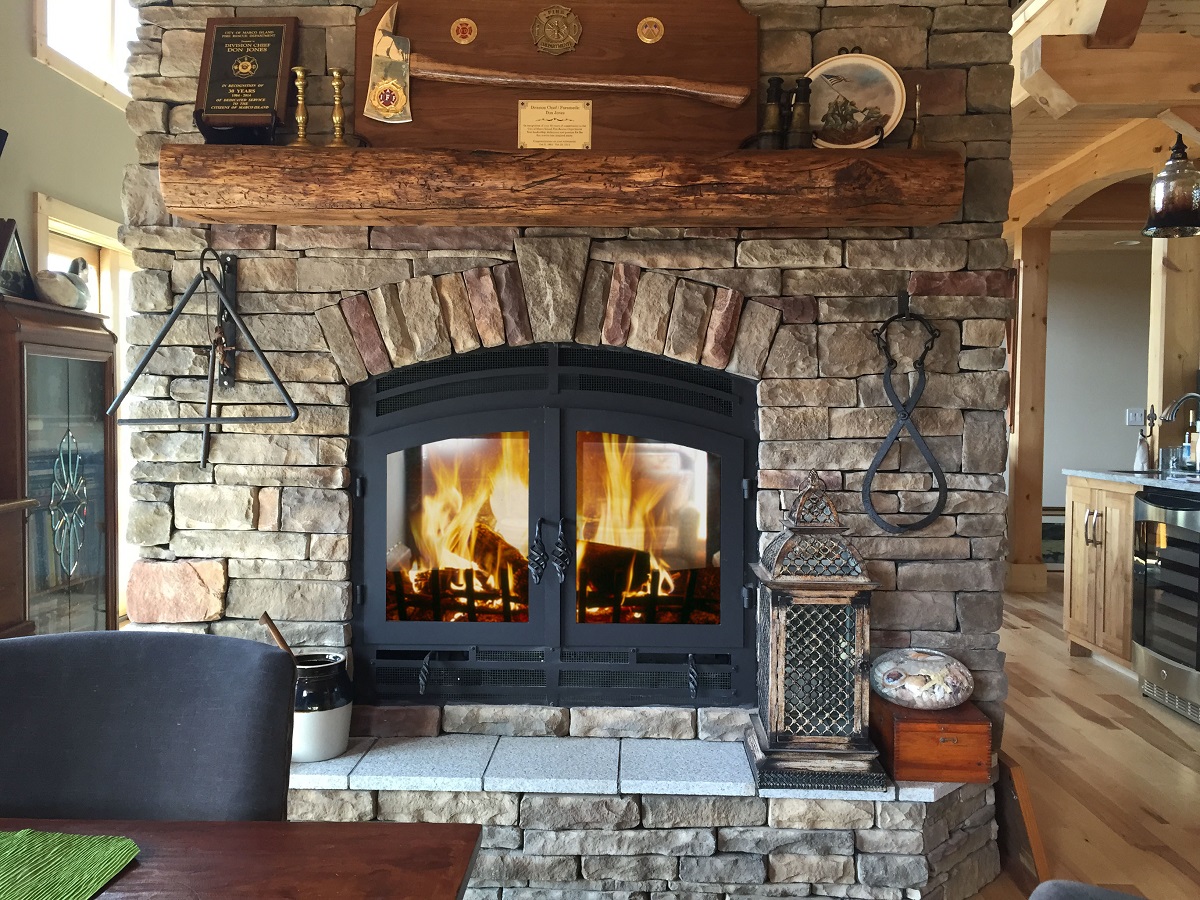 There's nothing more special than a wood burning fireplace, from the warm dancing flames to the relaxing sound of wood crackling. At Acucraft we've been designing & manufacturing fireplaces since 1979, and understand how distinctive wood fireplaces can be.
Planning for a wood burning fireplace? From modern to traditional, a fireplace can create an inviting gathering space where friends & family can relax and make memories. So if you're looking for a fireplace for your space, Acucraft Fireplaces in Big Lake, MN can help you plan for your dream fireplace!
With over 40 years of fireplace manufacturing, our skilled advisors are experts in guiding customers to the perfect fire solution for their space. With our standard and customizable wood fireplace capabilities there are options for every customer; but before purchasing, you need a plan.
Top 10 Tips for Planning a Wood Burning Fireplace
What Is the Goal for Your Wood Burning Fireplace?
An important part of the planning process is determining what your goal is for the fireplace. Wood fireplaces can be the perfect backdrop for entertaining, playing board games with family, or enjoying the crackling logs and dancing flames while reading your favorite book. Another benefit of having a wood fireplace is the supplemental heat it can offer. Whether you're building a new cabin or renovating your home, a fireplace can create warmth for you to enjoy throughout your space.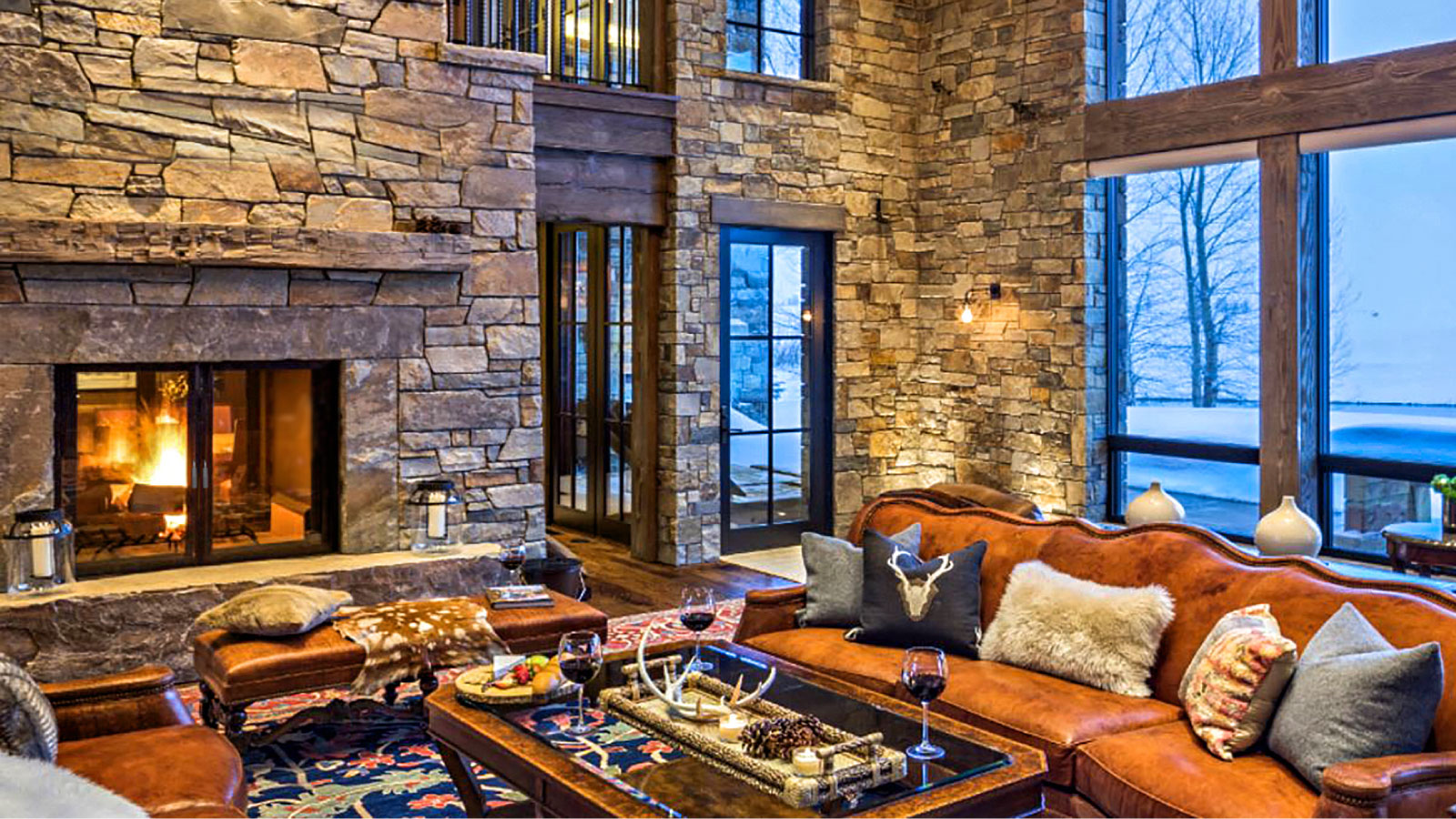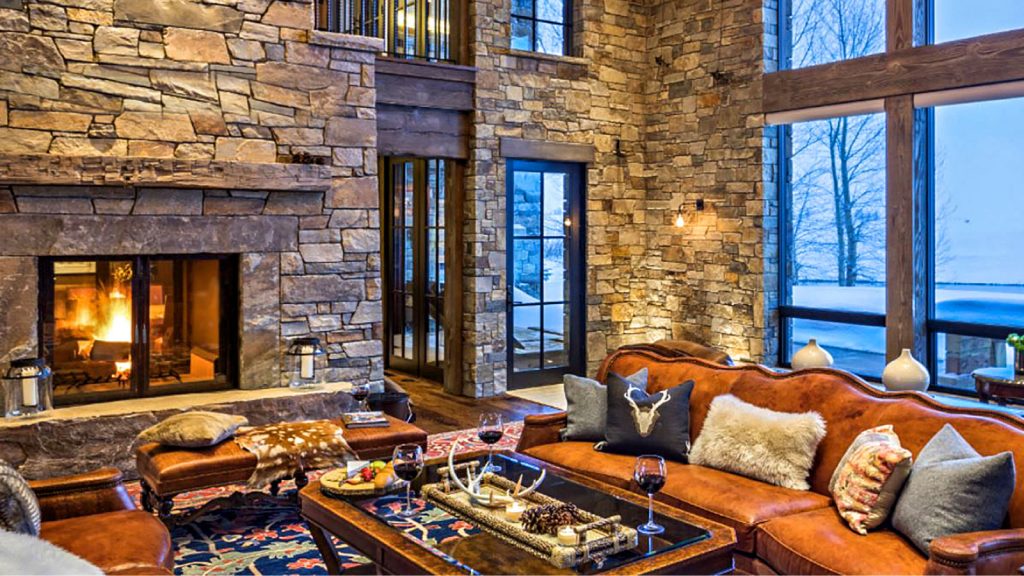 How to Choose the Size and Style of a Wood Burning Fireplace?
Planning a wood fireplace location that meets your needs while considering the overall design of your home is key to choosing the perfect fireplace. At Acucraft we offer many styles of fireplaces including traditional open hearth designs and fireplaces with sealed single or double doors with damper and combustion controls. Enjoy the best of both worlds with a sealed fireplace with removable doors and a firescreen to enjoy the open hearth ambiance.
If you're building a new spacious home where you want to enjoy the fireplace from two separate spaces, a see-through wood burning fireplace may be the perfect fit for your space. Or perhaps you love the look & feel of a fireplace but hate the mess wood can add; with an indoor/outdoor wood burning fireplace you can enjoy your fireplace and keep the mess outside!
Another consideration is the size of your room and height of your ceilings. If you're building a traditional style home with 10′-12′ ceilings, then a 36″ or 44″ fireplace will add coziness to your space without looking out of place. Perhaps you're building a home or hideaway with 16'+ ceilings? Then a 48″ wood fireplace may help balance out your space while acting as a focal point for entertaining.
Depending on the size of your space you'll want to consider the heat capacity and output of the wood burning fireplaces you're shopping for. If you're looking for more heat than ambiance you'll want to find a wood fireplace that has a high heat capacity and burn time.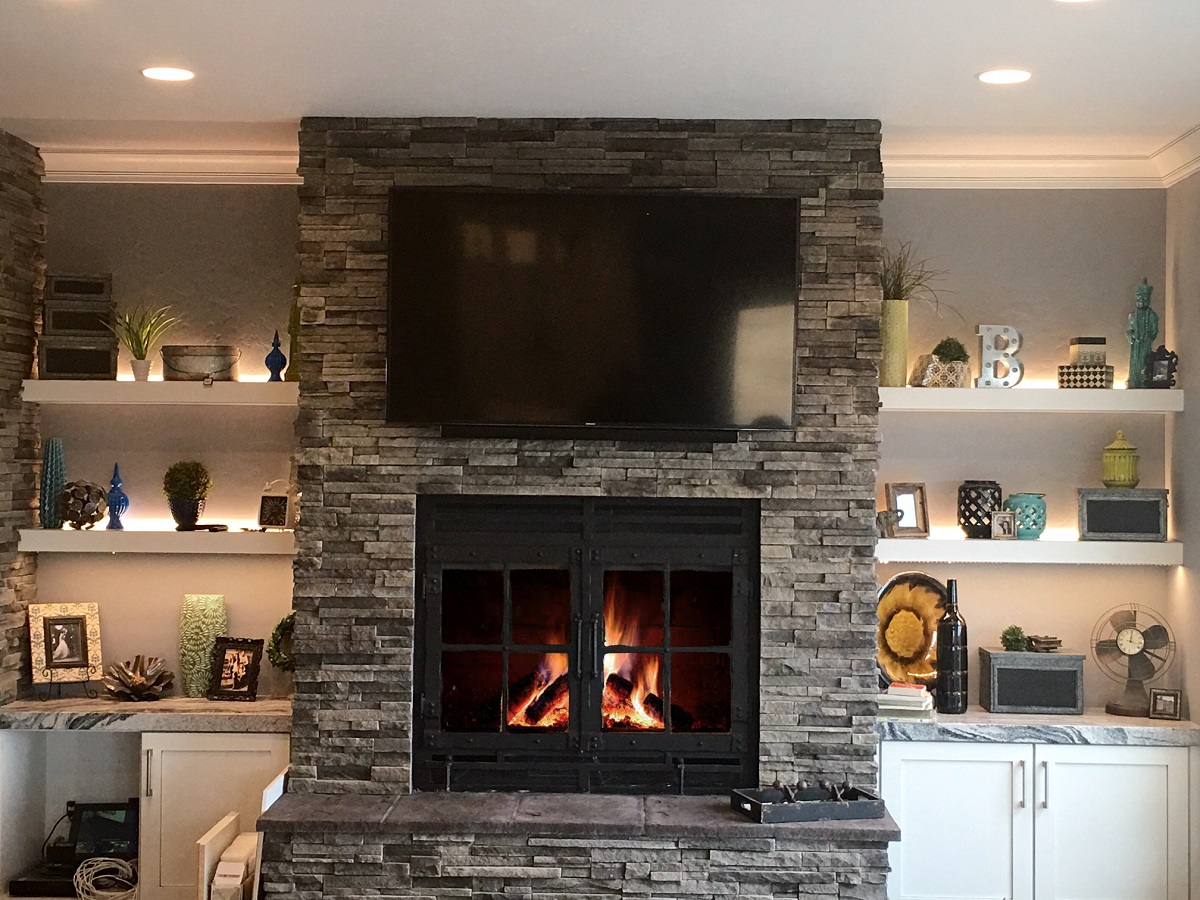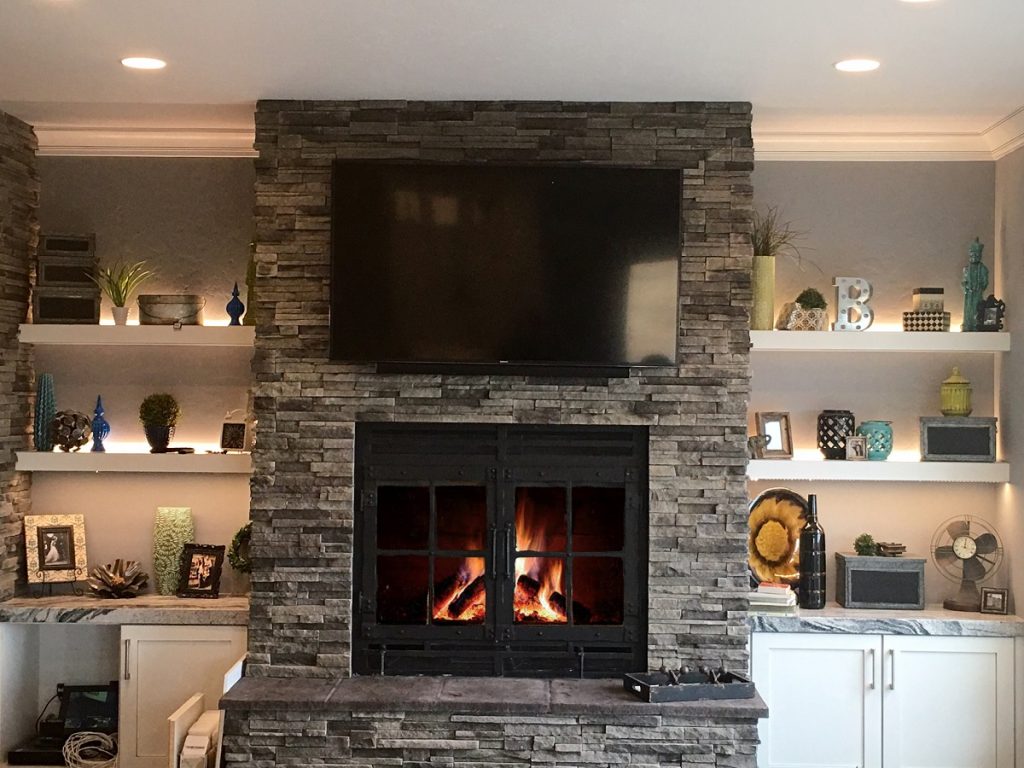 How Much Should You Spend on a Wood Burning Fireplace?
Think of your fireplace as an investment. If you're looking for something that will last 5-10 years before needing to be replaced, then an off-the-shelf wood fireplace may be the best solution for your space & budget. If you're looking for a place to create memories with your family generation after generation, then it's worth investing in a high-quality product with a Lifetime Warranty. 
Another key factor in budgeting for your fireplace is to consider not only the cost of your fireplace, but the cost of your flue (chimney) and installation. Without looking at all three factors you can easily go spend well beyond what you expected.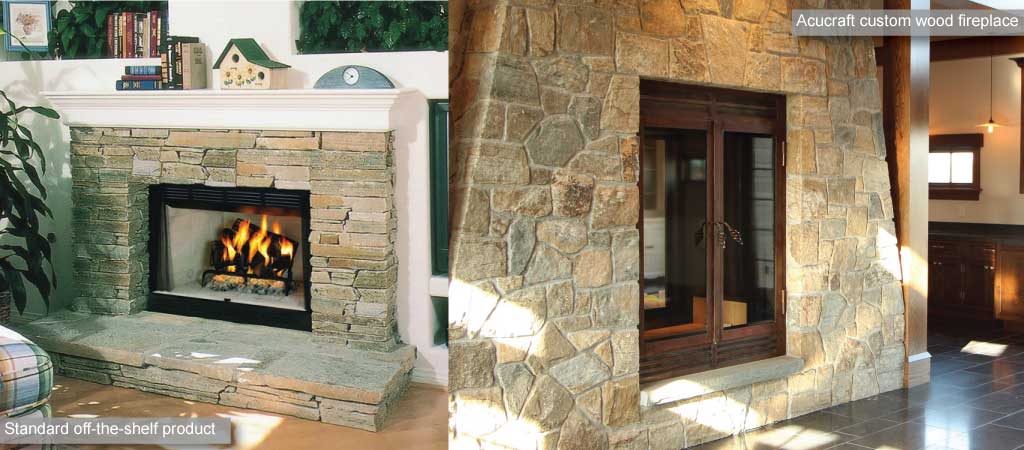 Should You Hire a Skilled Installer or Install Your Own Fireplace?
We always recommend hiring an expert to help ensure the installation of your wood burning fireplace goes as seamlessly as possible. Many times a general contractor or builder working on your project can easily install the fireplace for you as well. If you're looking to add a fireplace to an existing space or if you're a real do-it-yourself kind of person and have a good understanding of the requirements for the installation then you should have no problem installing your own fireplace.
Some important things to consider before purchasing and installing your fireplace include: the size of your hearth, the location & material of your mantel, space for a TV above the mantel, the overall symmetry of your space, and where you are planning on storing your wood & tools. Once your wood fireplace is installed, it's very hard to go back and make adjustments to these factors without having to start over, so make sure you consider theses things before beginning installation.
What Type of Flue (Chimney) System do You Need & How to Plan the Location?
When looking at wood burning fireplaces you'll need to take the style, size & location of your flue system into consideration. Do you have a simple up and out system, or are there obstacles, trusses and extended lengths to get outside? Always consider the ID, OD and additional space needed surrounding your flue when determining the amount of space you need. For instance, a 12″ID equates to a 14″OD but you need 18″ for installation. There are many factors that can affect the performance of your fireplace and a major one is your flue system. Make sure you've laid out a clear plan for your flue before purchasing or installing a fireplace.
Above the roof line finish is also an important factor that most customers can easily overlook. Your flue system needs to exit your home at some point through the roof. The location of that exit point can become an eyesore if not properly planned & finished. Whether you're leaving it exposed or having a chimney chase, it's an important part of the planning stage.
Planning for your combustion air intakes, heat reliefs and any remote ducting is essential to the proper function of your fireplace.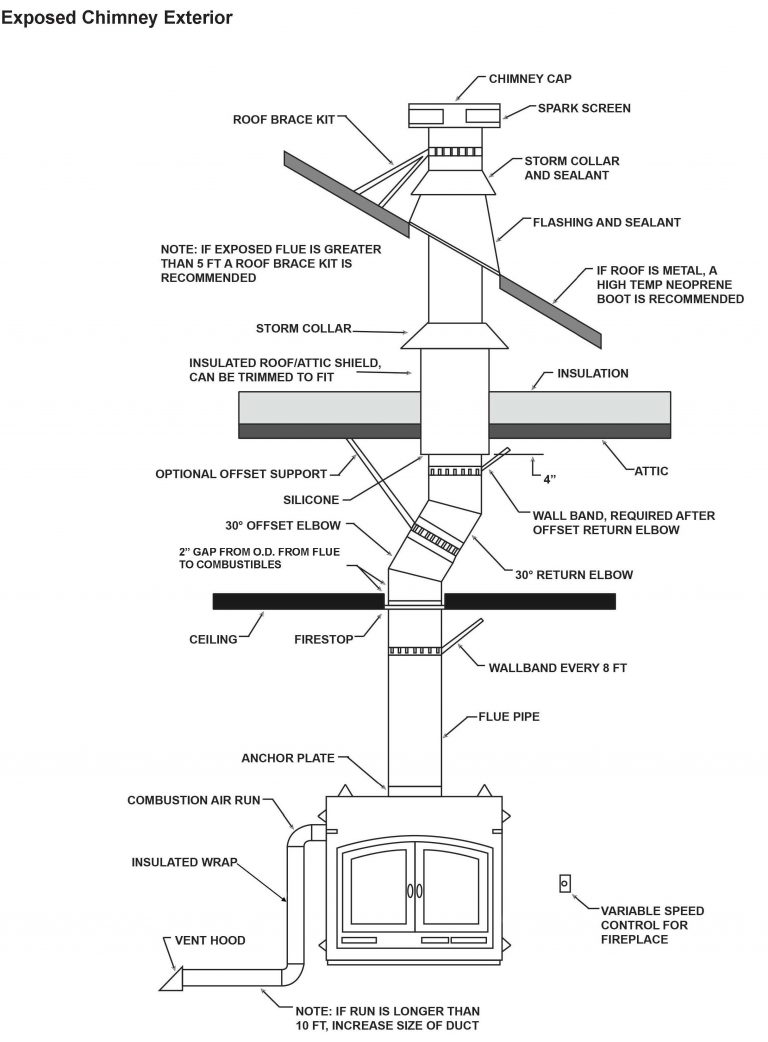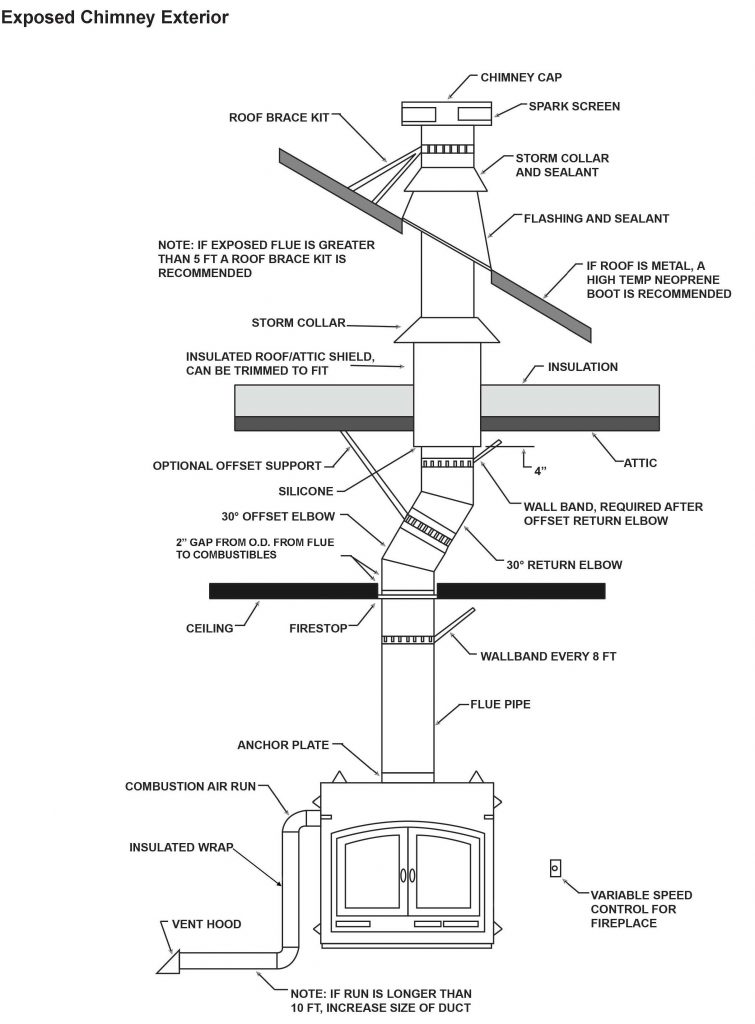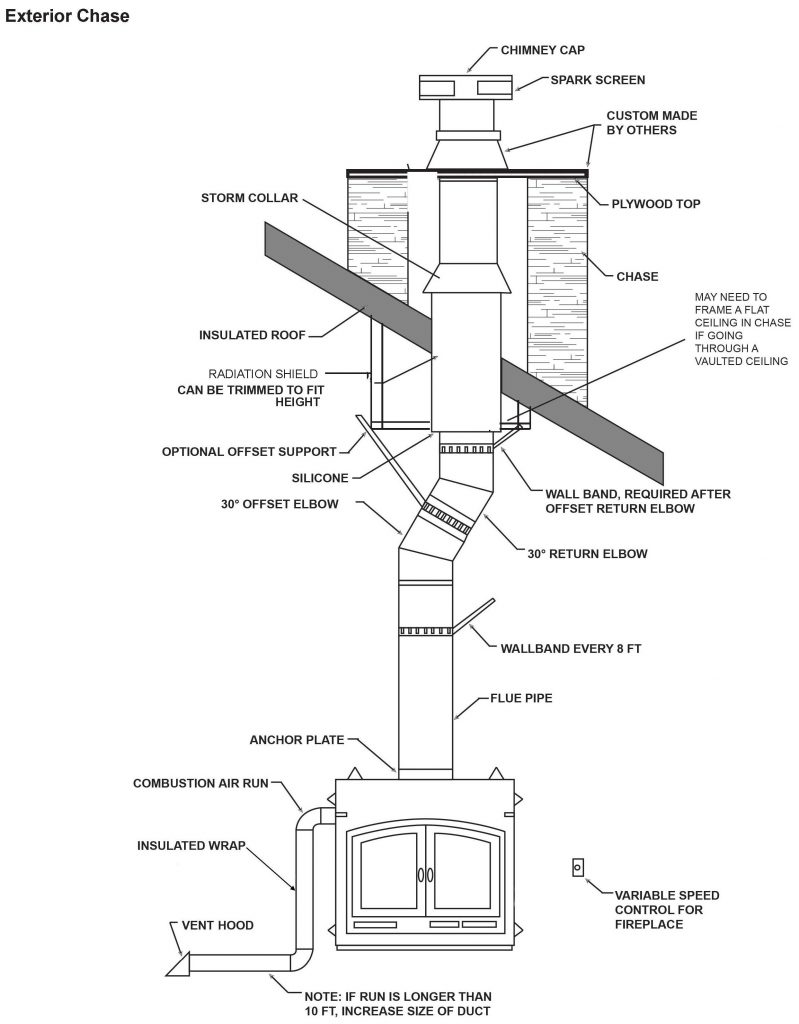 How Are You Planning to Finish Your Fireplace?
The finishing materials for your flue system and fireplace can be key factors in the type of fireplace for your space. You'll want to make sure that materials you're using to finish your fireplace are non-combustible and meet all the manufacturer's guidelines.
If you're looking for a traditional aesthetic we recommend a masonry finish with stone or brick. Adding a wood mantel with a live edge and a stone slab hearth add to the classic style. Perhaps you're looking for a clean, modern finish? Finishing your fireplace with raw steel or a custom Patina finish can add elegance to any wood burning fireplace.
As a manufacturer, Acucraft offers several front & door finishing options for our wood burning fireplaces including: hand-hammering, softened edges, strapping, clavos (rivet heads), Patina (100 year old Japanese recipe), and more. Make sure to review all options before purchasing your fireplace.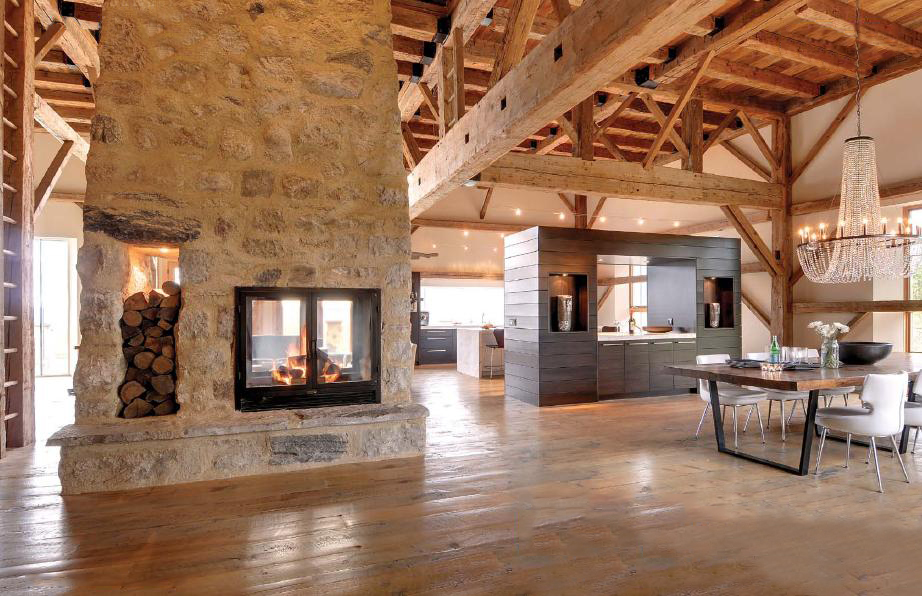 What Is the Impact Indoor Home Pressurization & External Location?
Often overlooked, but very important is the elevation of environment and amount of negative pressure in your home.
In areas where there are mountains, valleys and the like the altitude can create thinner air which can cause drafting issues for your fireplace. Thankfully, that's an easy fix. In most cases you'll have to add additional length of flue to alleviate the change in elevation.
Another factor to consider is the negative pressure in your home. The tighter your home the more your house will try to equalize the pressure and can cause your fireplace to back puff.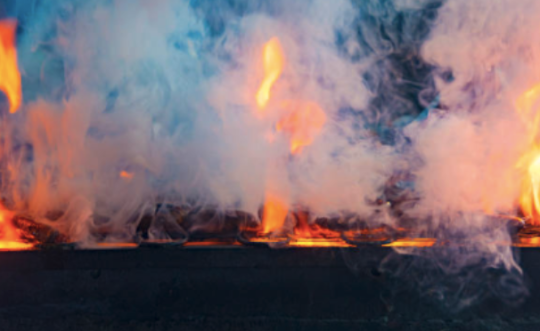 Does a Wood Burning Fireplace Need to Meet Codes & Regulations?
Codes and regulations can different from city to city and state to state; it's important to always check with your local inspector to see what the current codes & regulations are for fireplaces before purchasing. You'll also want to ask if an inspection is required to meet regulations and/or if it is needed for your homeowners' insurance policy.
Acucraft has worked with customers across the United States, Canada, and Europe.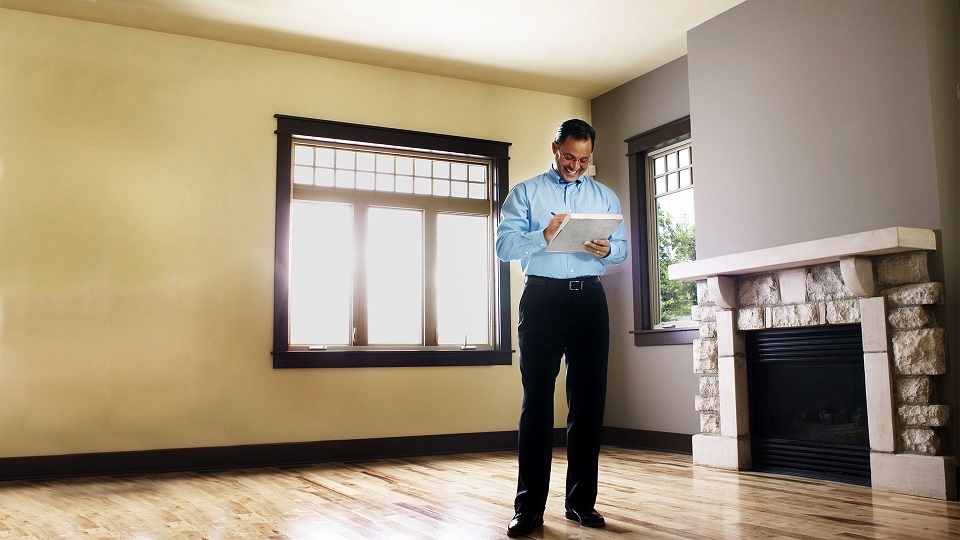 Last, But Not Least, Are There Accessories for Fireplaces?
You, bet! After you'd decided what style and size fireplace you are looking for, you can add accessories to your wood fireplace to make it truly unique.
Choose from an array of popular finishing options including Patina, Hand-Hammering, Custom Paint, and more! Additionally, you can operate your wood-burning fireplace with the doors closed, open, or fully removed for a traditional open-hearth feel.
At Acucraft we always recommend using a firescreen when operating your fireplace with the doors open, or removed, to protect you & your space from ash and sparks.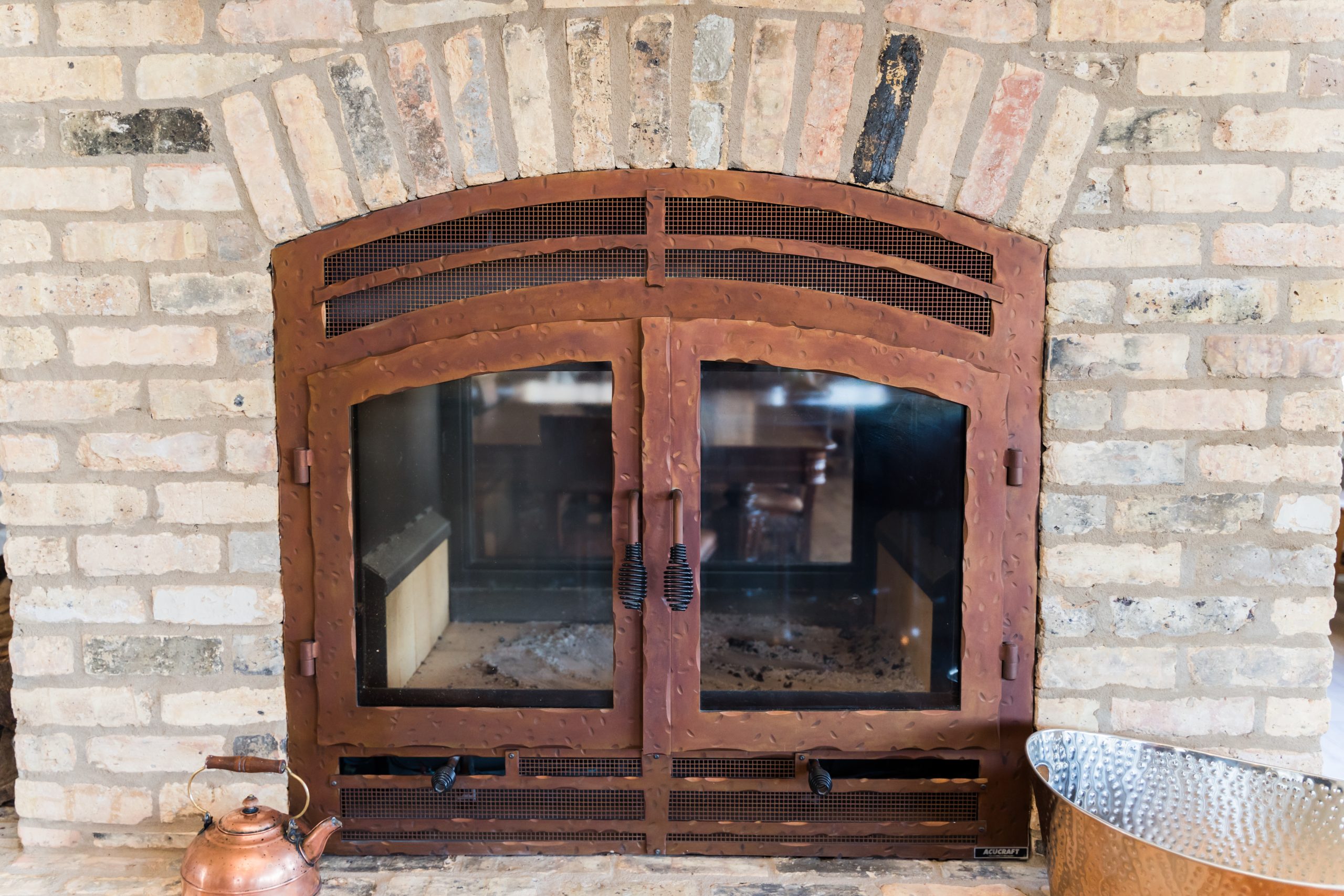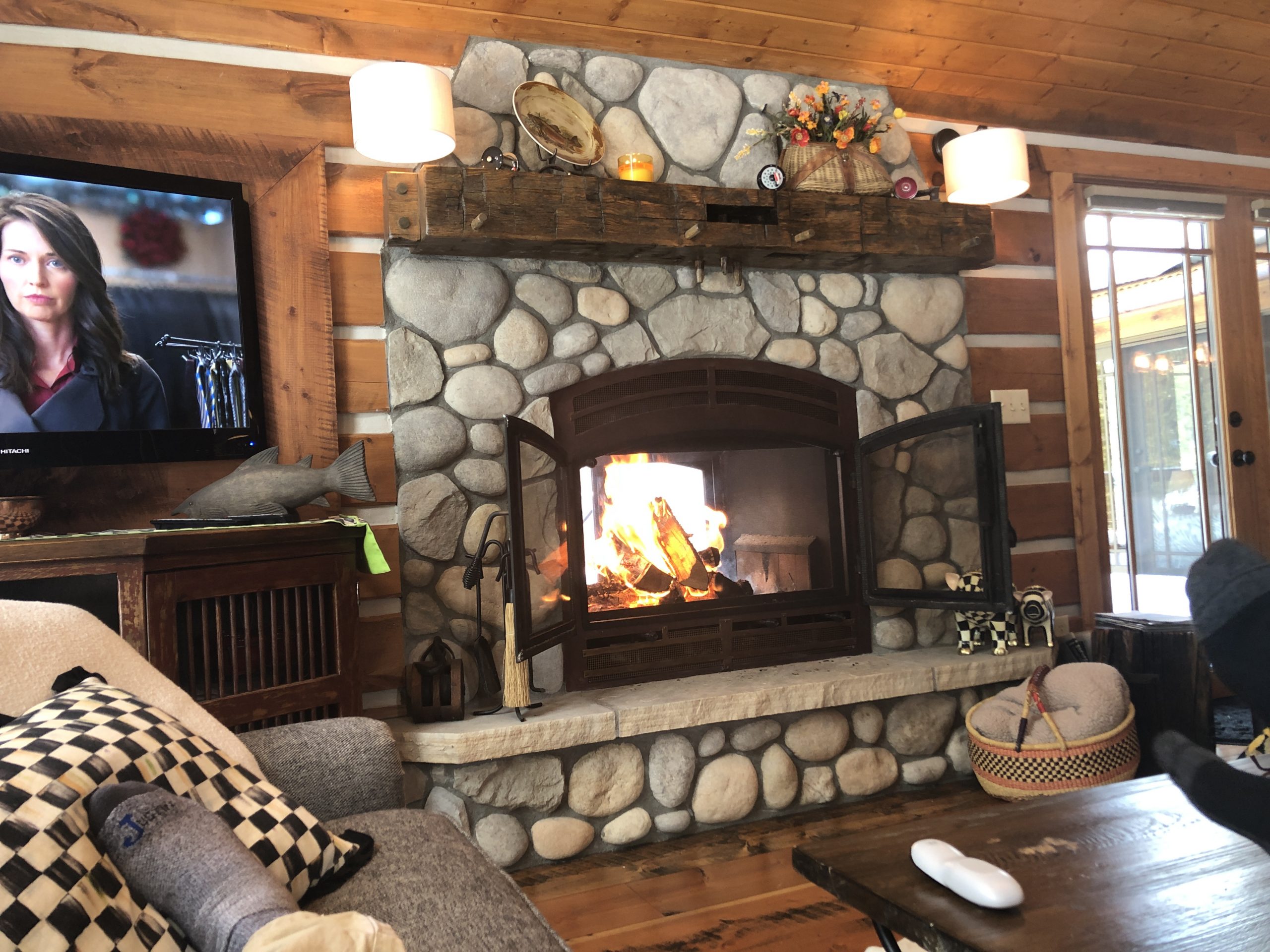 Classic or Customizable Wood Burning Fireplaces?
Now that you can feel confident in planning for your fireplace, it's time to start your fireplace journey! At Acucraft there are nearly limitless possibilities when it comes to fireplaces. Whether you're looking for a more classic, traditional wood burning fireplace that you can cozy up to on chilly winter nights with family, a mammoth wood fireplace for a commercial space, or a highly efficient fireplace that can help heat your home, our team of experts will guide you to the perfect fireplace for your needs.
Start your fireplace journey by filling out the form on this page; or speak with a Fireplace Advisor today:

(888) 317-6499.
Questions? Start your fireplace journey today by speaking with a Fireplace Advisor! Fill out the form below, or give us a call at:
(888) 317-6499.