April 17, 2018

New Google Headquarters
You don't need to search the internet to know what Google is. The newest headquarters, recently opened in Boulder, CO, employs over 800 people and intends to expand to include 330,000 square feet. By employing some of the most brilliant minds, Google is able to remain the most popular search engine for years to come. But only if these genius minds are kept active. Companies are now incorporating more features and amenities to keep their hard-working employees happy, comfortable, and excited to come to work.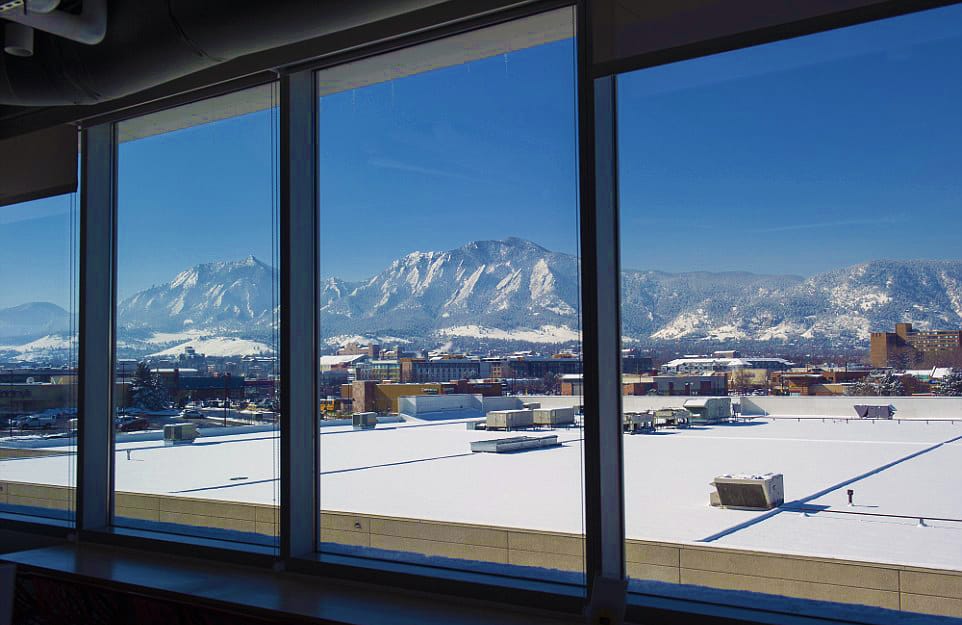 Fireplace Inspiration
The entire Boulder campus has been designed to mirror the outside environment: rolling hills, natural forests, and of course the tallest mountains. The campus includes an ever-changing rock climbing area that gets replaced with a new course each month, a retro camper set in a faux campground to be used as a unique meeting room, and a fireplace styled in the fashion of the Colorado C on the state flag is the centerpiece of a work space. The Google Headquarters fireplace was designed and custom built by Acucraft.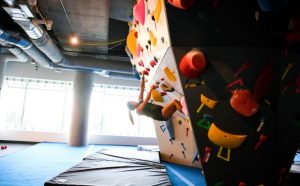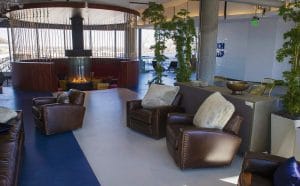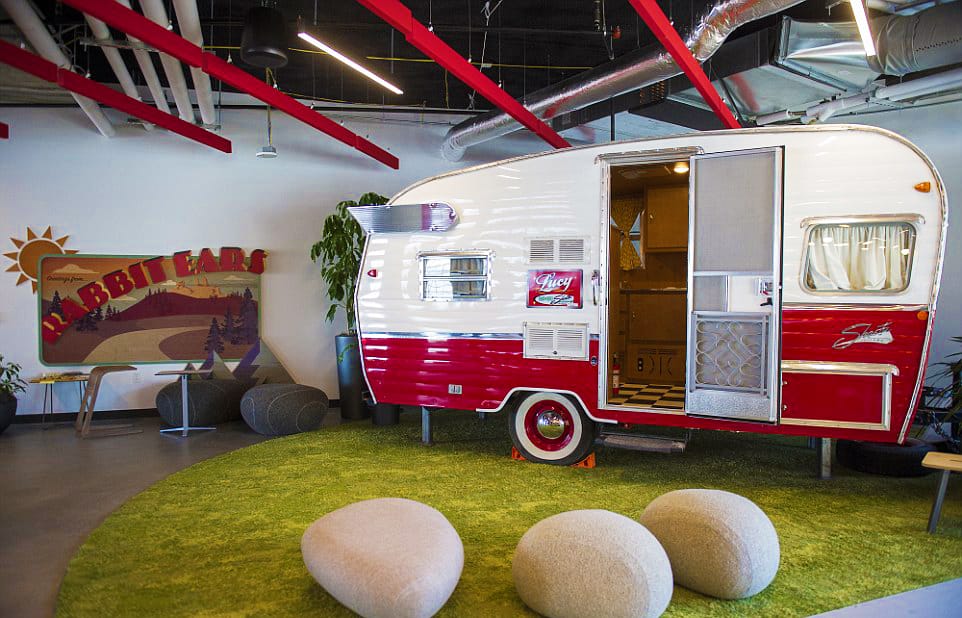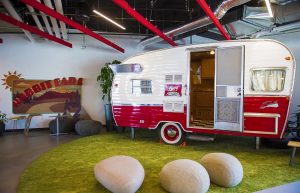 Google Fireplace – Boulder Campus
The Google Headquarters fireplace was designed after reviewing inspiration drawings from Swinerton Builders. Swinerton desired a unique fire feature that created a thriving yet relaxing thinking environment that all could gather around. After collaborating with our Fireplace Advisors and Designers, we created the idea for the Circular4: a circular fireplace feature with 360° views, safe-to-touch glass, and the tallest flames on the market. The Circular4 is now available for residential and commercial spaces and is ready to be built for you and your space as well!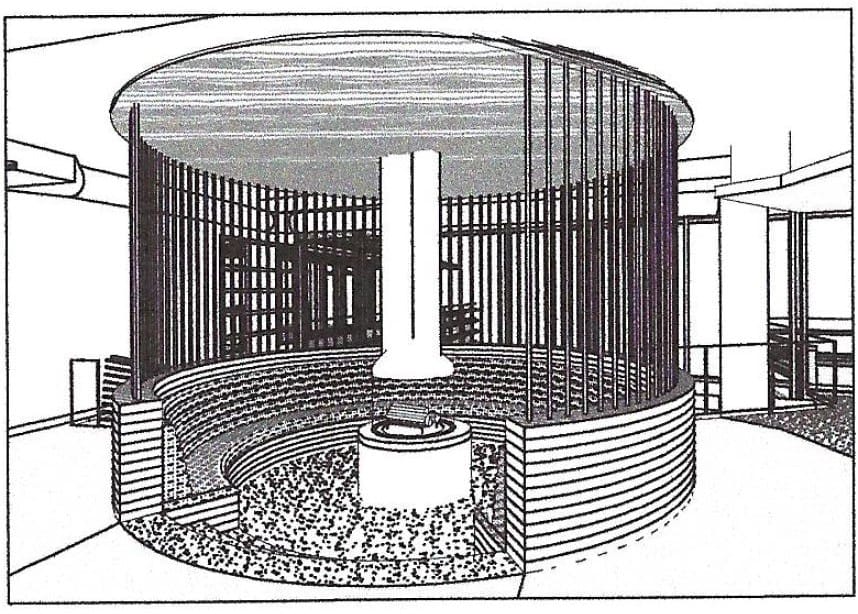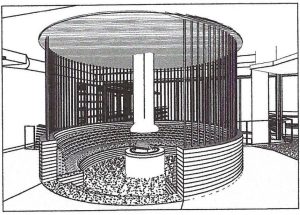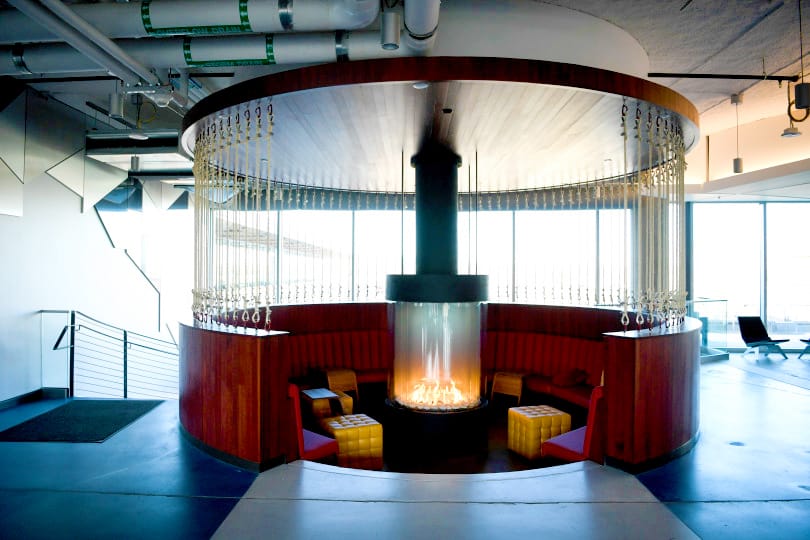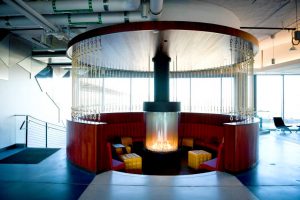 Our Circular Fireplaces are different than anything seen before. The design evokes curiosity. The flames bring up feelings of intensity and passion. This combination makes our Circular Fireplaces ideal for office lobbies, distinguishing hotels, and luxury residential homes. These certified fireplaces come with a 48" x 47" unobstructed viewing area that Google employees can enjoy from any angle!