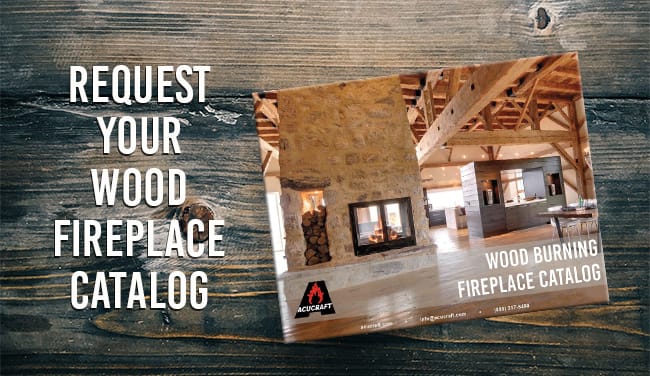 Since 1979, Acucraft has been your wood burning experts and premier wood fireplace manufacturer. Acucraft released the Wood Burning Fireplace Catalog in February, 2018, showcasing a variety of wood fireplace styles. This all-encompassing catalog includes all Acucraft's popular fireplaces complete with specifications, photos, and customization options. If you are seeking a wood fireplace to heat your home, or just to provide ambiance, Acucraft has the solution. Here is a preview of all the Wood Fireplace Catalog has to offer!
The Hearthroom
Acucraft's best selling wood fireplace series: the Hearthroom! The Hearthroom delivers a classic, rustic look that fits perfectly in a log cabin, traditional home, or even alongside modern finishes. This unit boasts a max 80,000 BTU output and can heat nearly 2,000 square feet. Available in 36", 44", or 48" sizes and single-sided, see-through, or indoor/outdoor styles. Many customization options are available!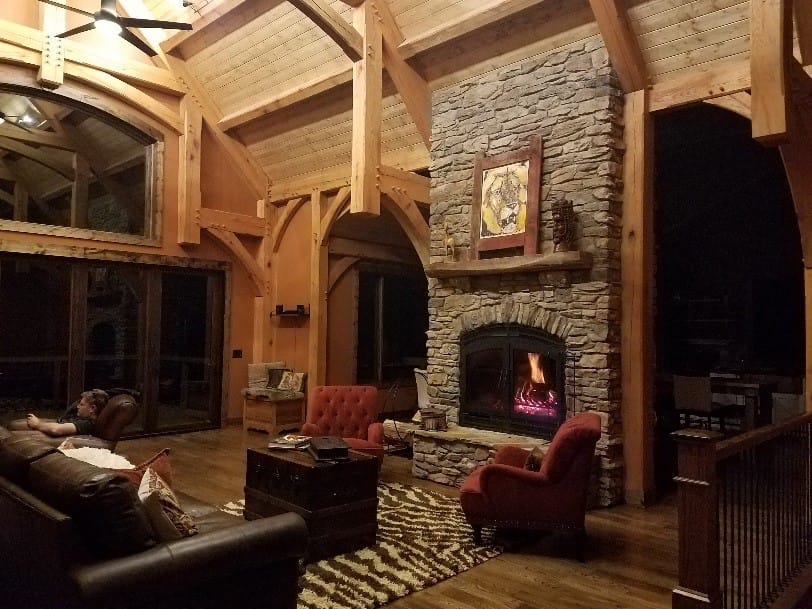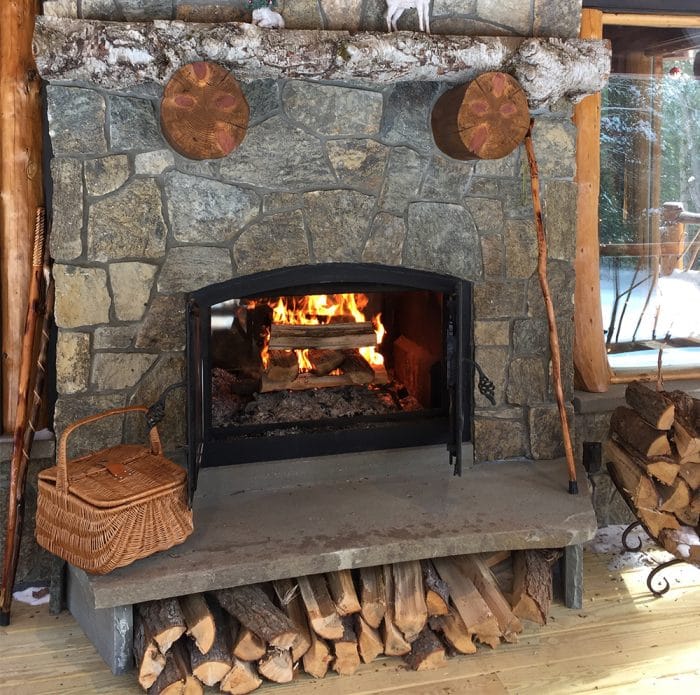 The High-Technology Series
The High-Technology Wood Fireplace Series by Acucraft includes four fireplace models: the Z-MAX, Chalet, Chalet See-Through, and the Great Room. These are Acucraft's legacy products and are built to give you the ultimate wood burning experience. They can heat up to 4,000 square feet with a maximum BTU output of 180,000! All (excluding the Z-MAX) can be made to accommodate a Masonry installation. Customization options are available for these fireplaces!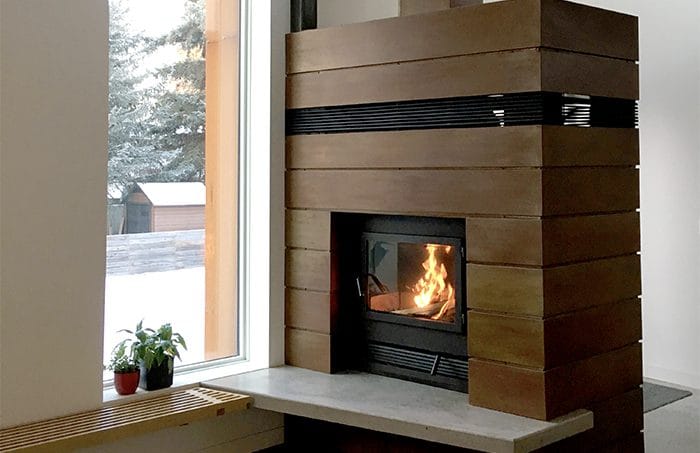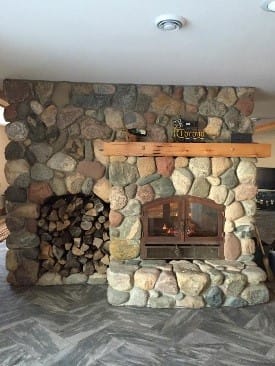 Z-MAX High-Tech Wood Fireplace (Left); Chalet See-Through High-Tech Wood Fireplace (Right)
Customizable Wood Fireplaces
Seeking something that brings shock and awe to your space? Or are you seeking something that is just a little bit more "you"? Acucraft's customizable wood fireplaces are designed with your personality and style as a main focus. Create a modern fireplace aesthetic or a zero clearance fireplace with the look and feel of a masonry. You can be certain that you are only getting the highest standards in quality when it comes to materials, design, and craftsmanship.
View Unique Wood Fireplace Gallery
Options
Acucraft offers many customization options so you are able to create a fireplace that matches your style and personality. Pick a finish that reflects your décor. Front and door options are available in either arch or rectangular styles. Grid and handle options can change a rustic fireplace to a modern fireplace. Utilize your wood fireplace with Acucraft's cooking options. You can even operate your fireplace without doors and with full safety by using a custom-built fire screen.
Enjoy traditional ambiance with the Hearthroom series. Heat your home with a High-Technology fireplace. Or, create something truly unique with a customized creation. Discover which fireplace best defines you and your space.
When you work with Acucraft, you work one-on-one with your personal Fireplace Advisor.