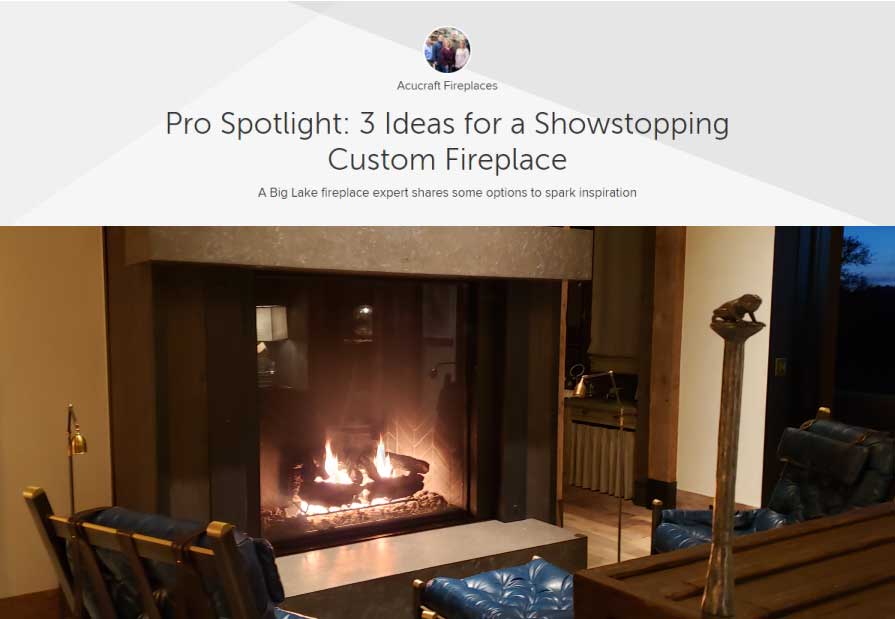 "We want to bring our customers' fireplace dreams to life and provide them with a lifetime of enjoyment." Chris Maxson, Acucraft Owner & CEO
As a custom fireplace manufacturer we work closely with architects, builders, contractors, designers and homeowners across North America who are looking for a truly unique fireplace system. Whether you're adding a custom designed fireplace to a commercial property or a new construction home, our fireplace experts are here to guide you from inspiration through first fire. With nearly limitless design options and customizations, there's plenty to kindle your creativity. The right fireplace can infuse your space with style and become a stunning focal point; get inspired by our top 3 ideas for a showstopping custom fireplace below.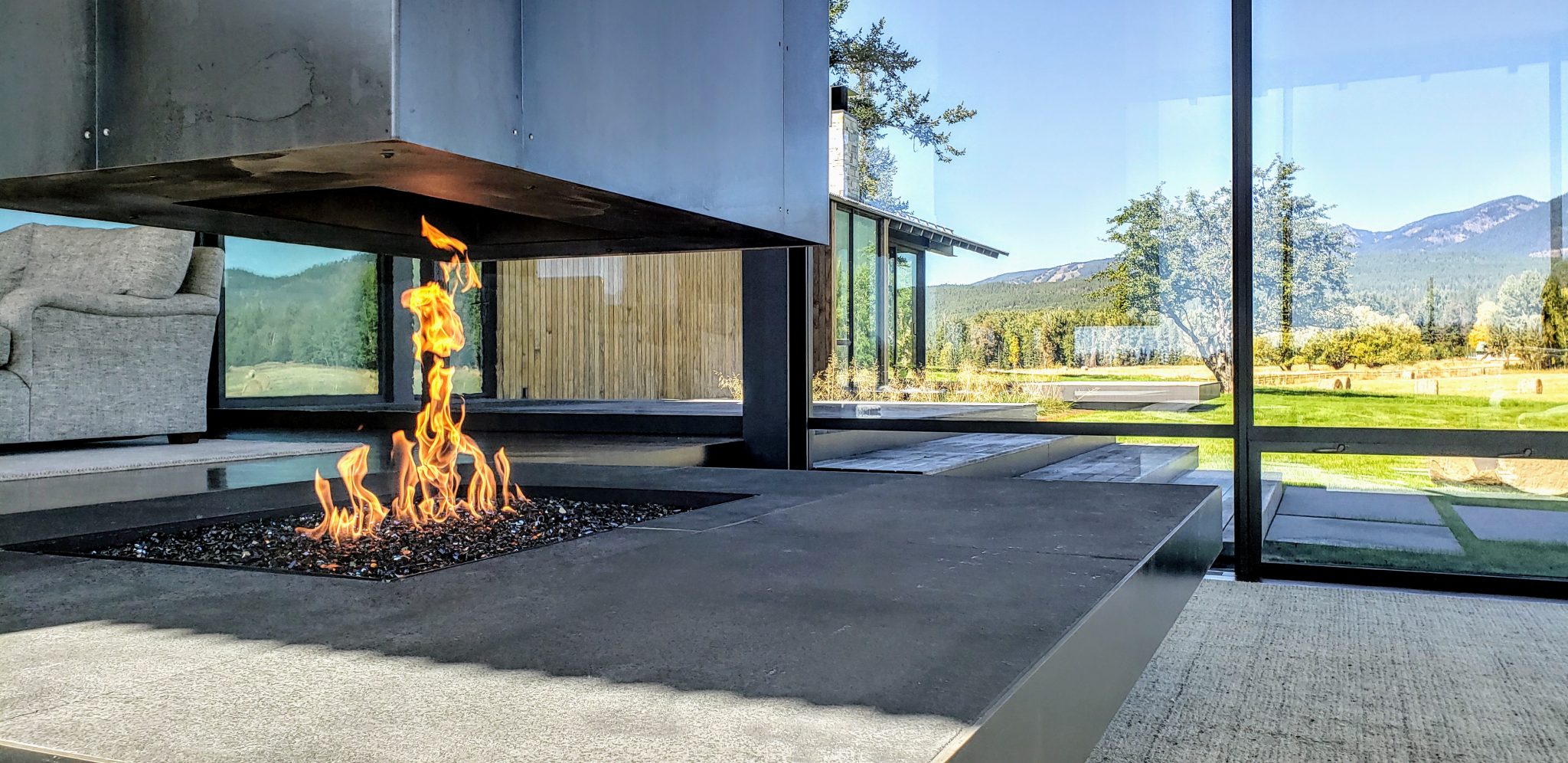 Finding the right fit.
Acucraft is the only fireplace manufacturer in the world that collaborates directly with architects, designers, contractors, homeowners and end-users on their projects. Our team of experts work with you one-on-one to ensure your design becomes a reality that you can enjoy for a lifetime. "We want to know what you are looking for and provide solutions to fit your needs and wants," Maxson says. Perhaps you're looking for a simple, mass-produced, low-cost fireplace; in that case Acucraft may not be the right fit for you. But if you're looking for something awe-inspiring, something no one has done before, a fireplace that's been crafted from your imagination, then you've come to the right place.
1. Make a Connection
Maximize both style and warmth with a dual-sided fireplace between adjoining rooms. A custom fireplace in a modern home in Los Angeles' Hollywood Hills nestles neatly between the master bedroom and bathroom, connecting both spaces without sacrificing privacy.
The stone-rimmed rectangular design provides a counterpoint to the bedroom's oval walls and bathroom's inviting sculptural tub. The architect and homeowners wanted a very open, transitional design for their home and wanted to incorporate that feeling with a custom see through fireplace.
2. Bridge Your Home and Yard
Enjoy your fireplace indoors and out with a custom indoor outdoor fireplace. As seen in this home in Tampa, Florida, a dual-sided fireplace brightens both the poolside deck and the family room inside.
With removable glass and firescreen, this Signature Series fireplace can be enjoyed open (no glass with firescreen) or sealed (with glass) depending on your mood. Protect precious hands from a hot fire with a sealed viewing area, or provide an inviting space for guests with a traditional open-hearth viewing area. The choice is literally at your fingertips.
3. Capitalize on the View
Whether you're separating your family room from your dining room, or maximizing a view of the Golden Gate Bridge, with a see through (double sided) or all glass fireplace, you can enjoy the ambiance of a fireplace without obstructing your view.
Surround a central fireplace with glass to enjoy the scenery beyond, like the residential developers chose to do with this gorgeous open floorplan home overlooking San Francisco Bay and the Golden Gate Bridge.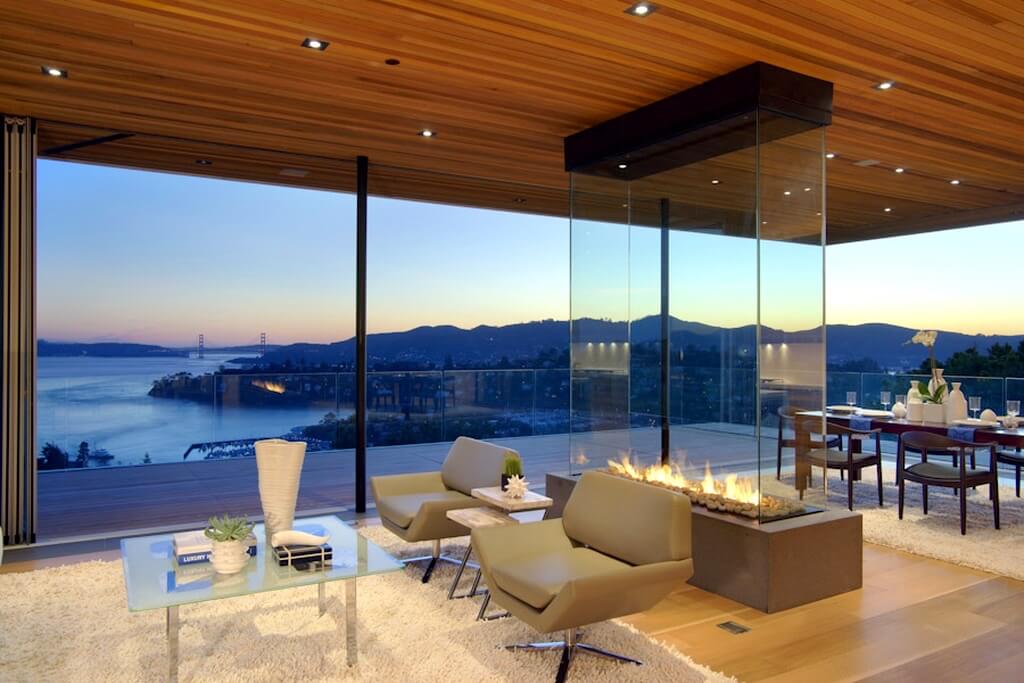 Read the full article on Houzz:
Learn more about Acucraft Fireplaces by filling out the form below: