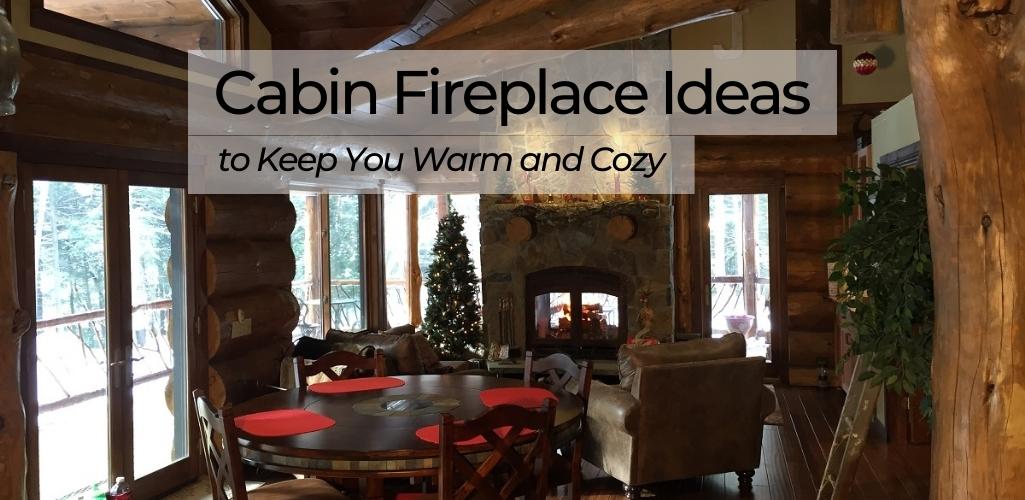 A cabin fireplace can provide quintessential comfort and an unforgettable experience. You might not realize how many different cabin fireplaces you can design. When you work with the professionals at Acucraft to create a custom fireplace for your cabin, the possibilities are endless. 
Create cabin fireplace decor that suits your tastes and needs with these warm design recommendations. From rustic fireplace ideas to seamless indoor-outdoor designs, you are sure to find something you love for your next cabin adventure.

Cabin Fireplace Ideas to Spark Your Imagination
A cabin in the woods or the mountains can often feel like a portal to another realm. The crisp, cool air and the overwhelming presence of nature are enough to spark anyone's imagination. When designing a log cabin fireplace and the cabin mantel decor to go along with it, let your vision come alive with these seven cozy cabin fireplace ideas.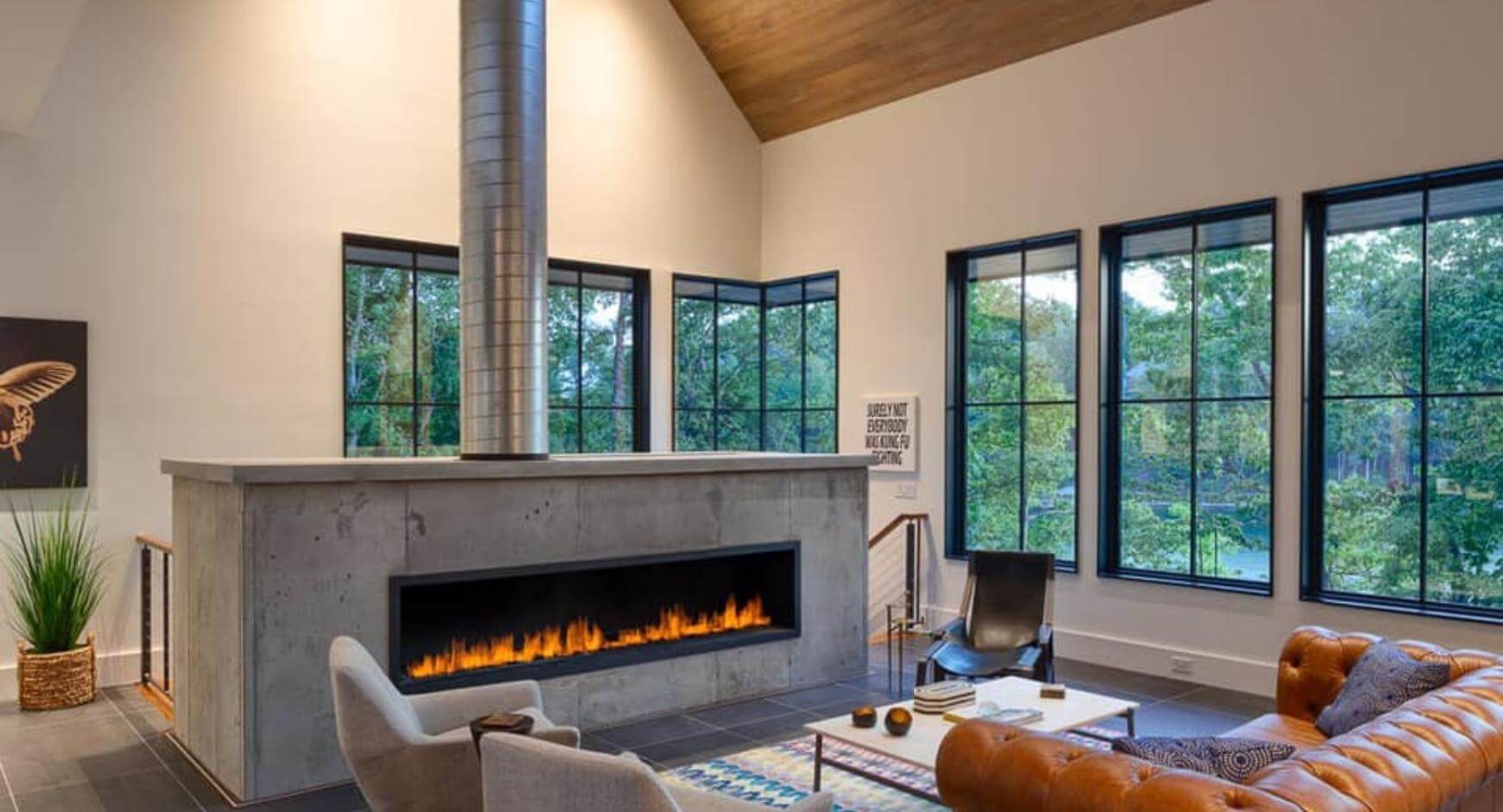 Frameless Cabin Fireplace
The minimalist, frameless approach to fireplaces is growing more popular each season. Frameless fireplaces offer a unique, modern take on the cabin fireplace. If you choose to install a custom-built frameless fireplace in a log cabin, you can enjoy the best of both worlds.
Acucraft's custom-built fireplaces offer buyers design freedom without the need for go-betweens. Custom gas fireplaces like the model pictured above can be ordered with Acucraft's safety glass, keeping you and your guests safe.
Simultaneously trendy and timeless
Fire becomes the focal point of the room
Minimalist, uninterrupted view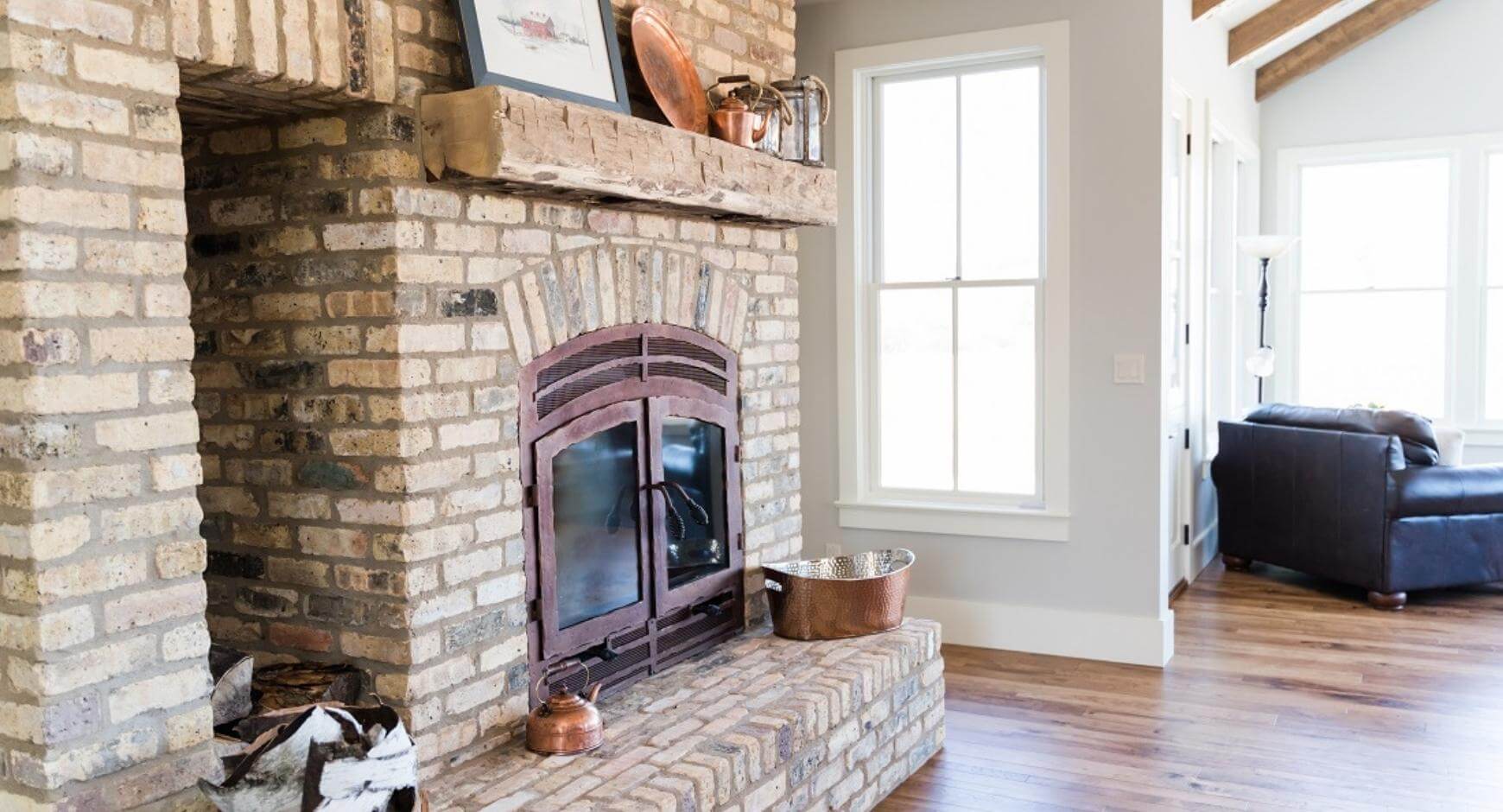 Stone Veneer Fireplace Surround
One of the most popular rustic fireplace designs is the front-facing fireplace with a stone veneer surround. This classic look is perfect for the old-world cabin because it creates a generational look. Pair a front-facing wood fireplace with a beautiful stone veneer, and you'll have a wonderful place to put your feet up.
Keep in mind, though, that a stone veneer isn't only suited to a rustic cabin fireplace. Stone veneer surrounds are available in all kinds of colors and styles so you can create your ideal aesthetic.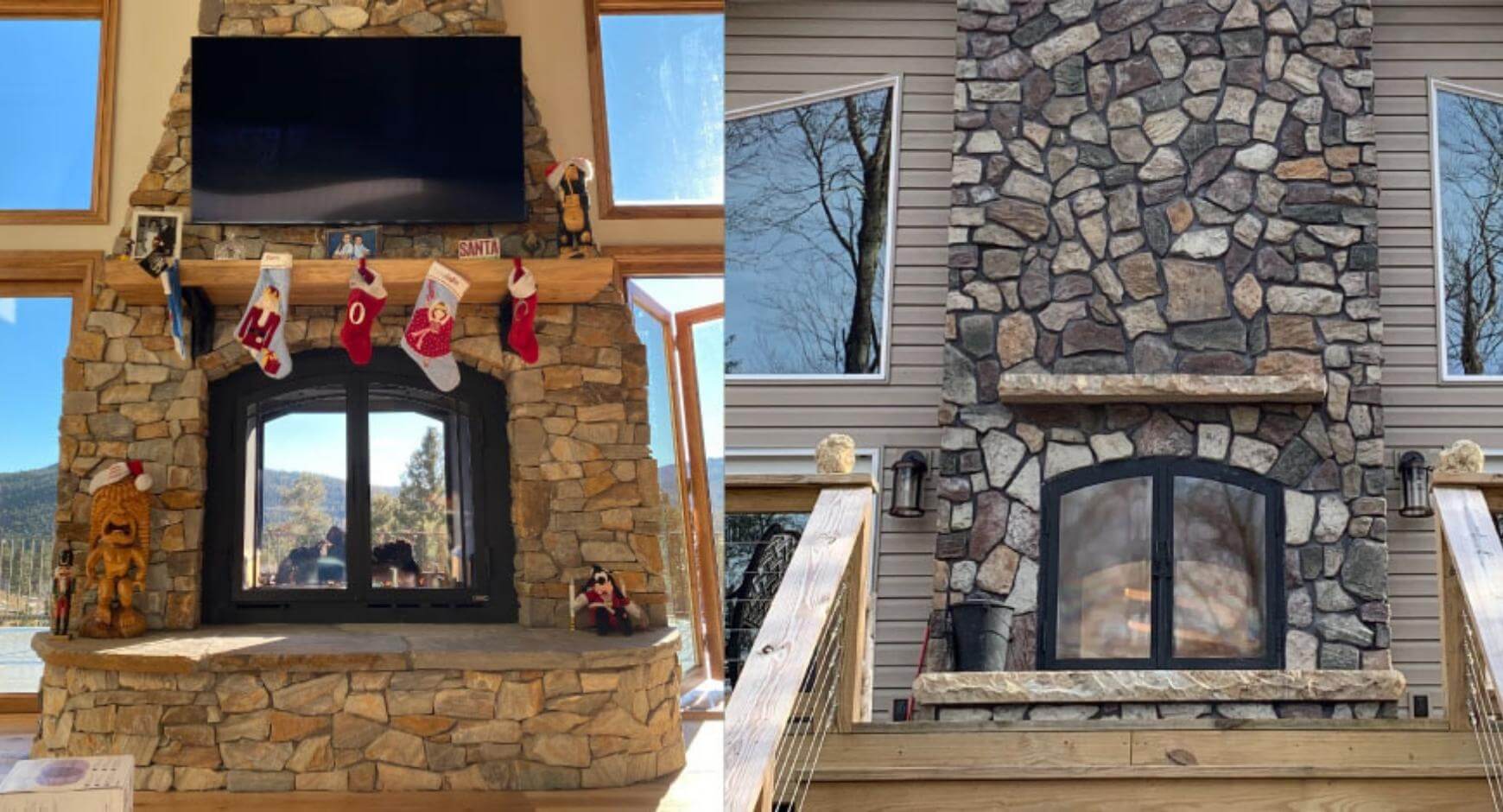 Indoor Outdoor Cabin Fireplace
When you install a two-sided fireplace on the external wall of your cabin, you can enjoy your fireplace both inside and outside. If you love to entertain visitors around the hearth but don't always stay in one place, choosing an indoor-outdoor fireplace might be the best solution for your cabin.
This fireplace design is suited for those who value versatility and want plenty of options. If you love the supplemental warmth your fireplace provides but don't want it to tie you down to one room, consider this option for your dwelling.
Keep entertaining if the weather turns quickly
One fire can provide supplemental warmth inside and outside
Multiple style options can fit any cabin aesthetic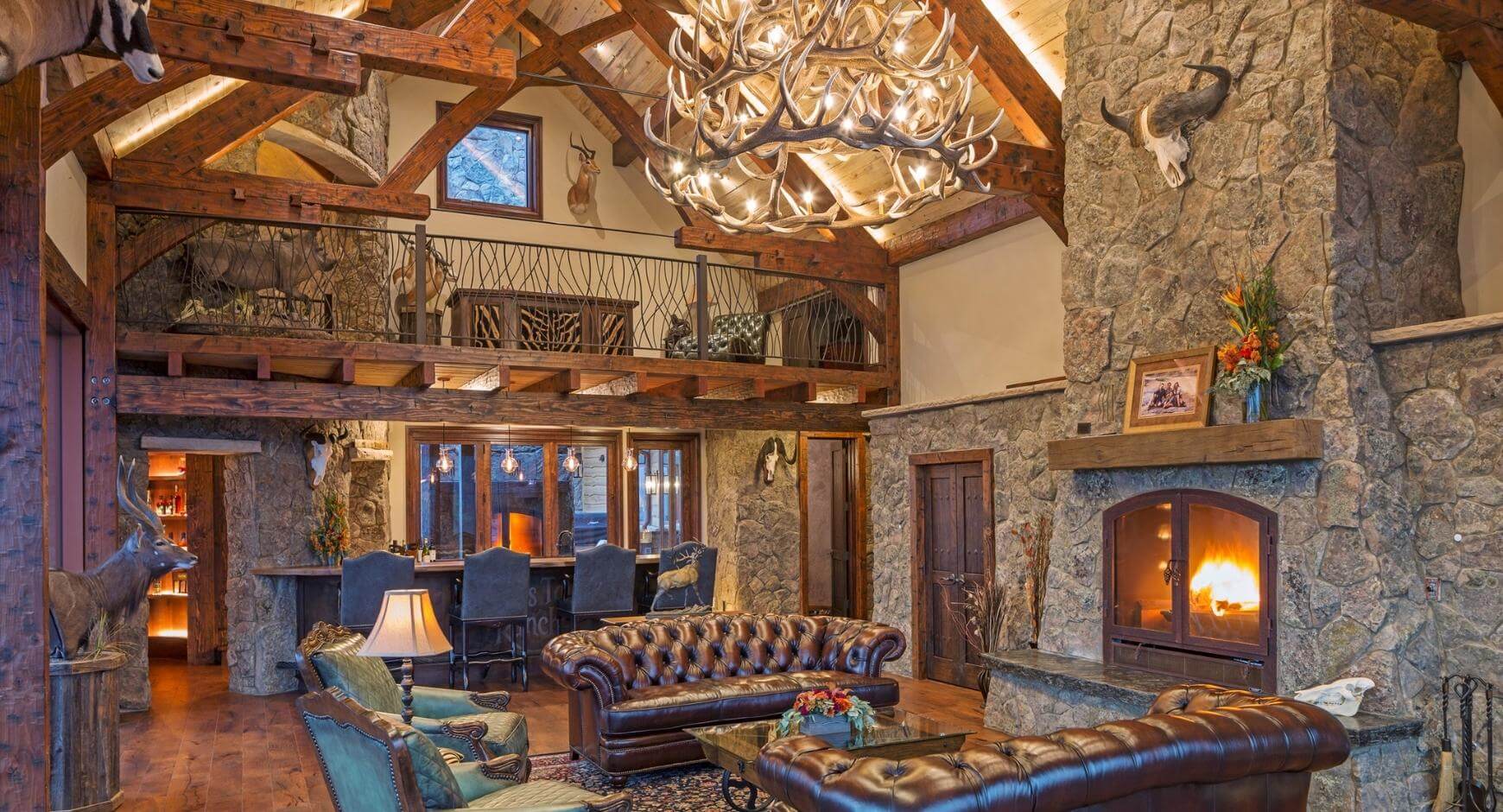 Rustic Wood Fireplace Designs
In some cases, you can't help but prefer a wood-burning fireplace in your cabin getaway. Something about the rustic flames and crackling sounds works to complete a cabin experience. That's where rustic wood fireplace designs come in.
Choose a customizable wood-burning fireplace and create the perfect provincial, picturesque vision you want in your cabin. Acucraft's skillful experts will work with you to create a flawless rendition of your ideal fireplace that captures the traditional wood-burning ambiance.
Available in multiple styles and functionalities
Perfect for those who love the old-world aesthetic
Comforting, crackling flames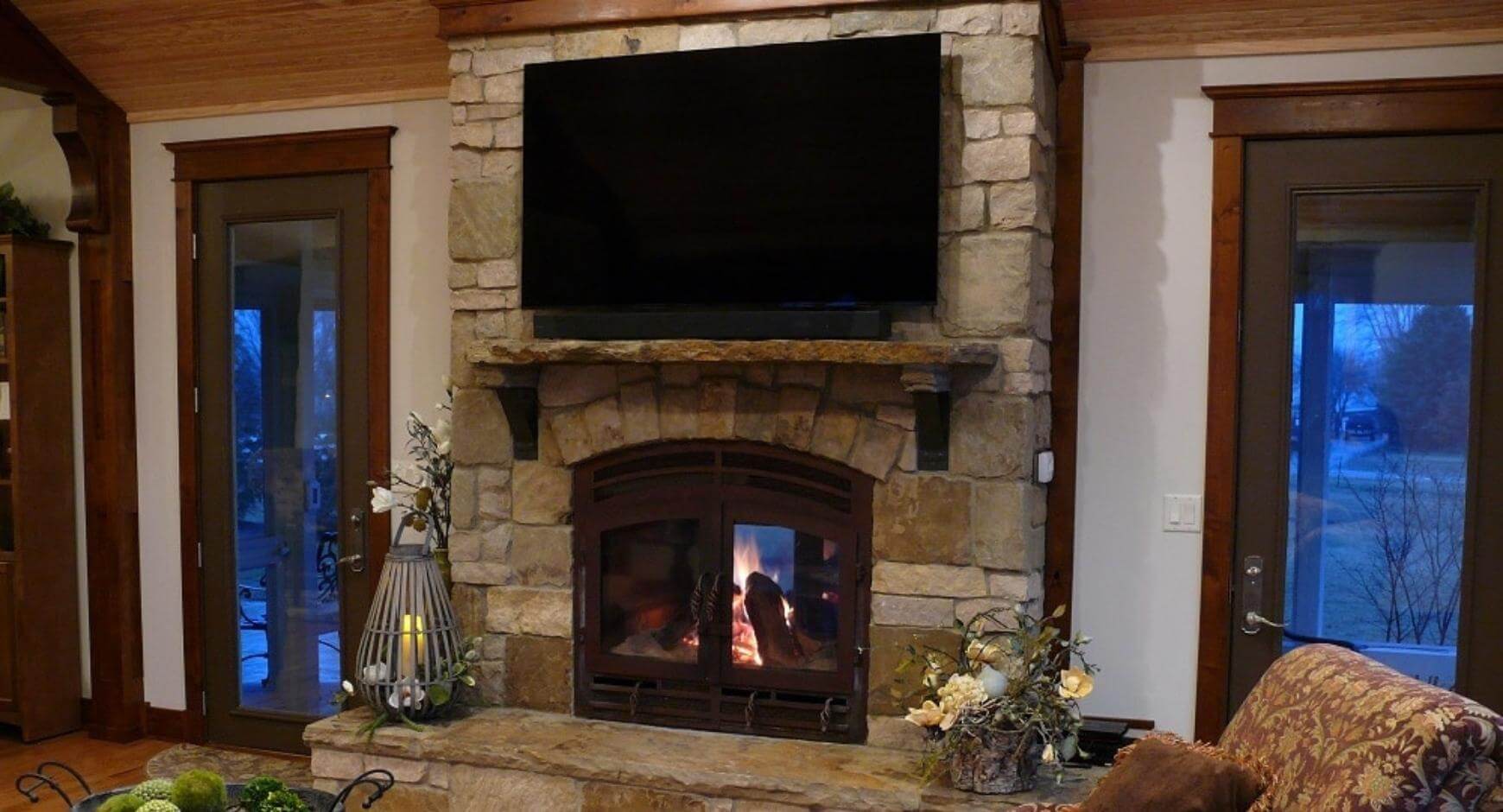 Stone Fireplace Wall Ideas
A stone fireplace wall utilizes an indoor-outdoor fireplace built into an external wall of your cabin. Choose a beautiful, durable two-sided fireplace in the size, shape, and style you prefer. Then, build a stone hearth around your fireplace to create the perfect stone fireplace wall for your cabin.
With a stone fireplace wall, you can design and decorate a unique mantel. You can even safely mount a television above your fireplace.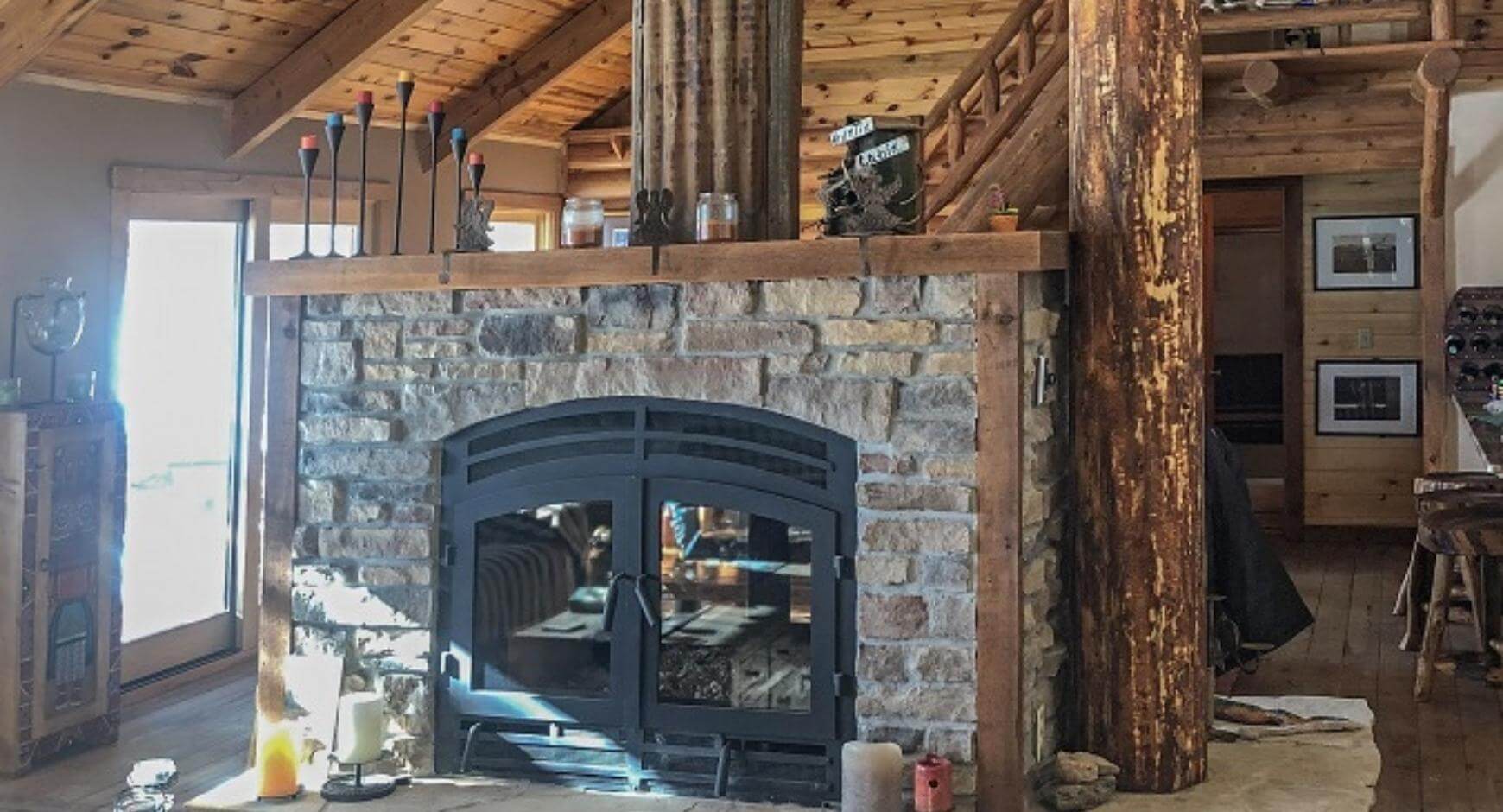 Fireplace as a Cabin Design Centerpiece 
If you really want to give your rustic log cabin fireplace the attention it deserves, consider making it the centerpiece of your cabin. A double-sided (or "see-through") wood-burning fireplace can act as a brilliant focal point, creating distinct spaces and providing ambiance to multiple areas in your lodge.
Acucraft's double-sided wood fireplaces provide supplementary warmth to two separate spaces while also serving as visual centerpieces. When designing your cabin, consider working with the experts at Acucraft to find (or create) the double-sided fireplace of your dreams.
Elegantly divides rooms while providing functionality
Pleasant crackling wood sounds emanate from the center of your cabin
Multiple style options to fit any cabin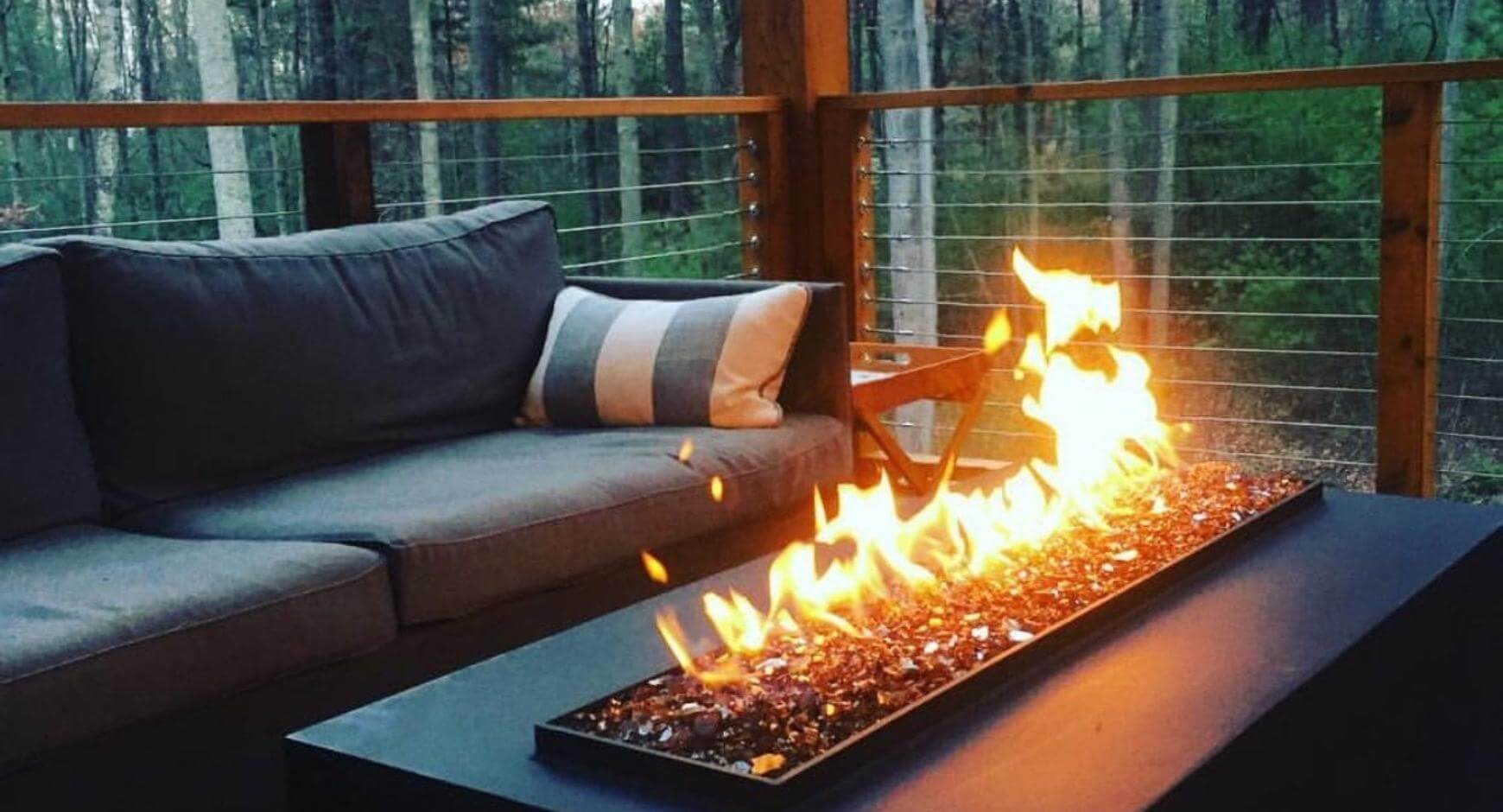 Cabin Porch Fire Feature
A cabin with an outdoor fire feature reaches new heights when it comes to rustic entertainment and relaxation. Custom fire pits are elegant, functional resources for supplemental warmth on chilly mountain nights, whether you're surrounded by friends, with a partner, or enjoying solitary comfort.
Acucraft's outdoor fire features operate on gas and are constructed from stainless steel, so you can rest easy knowing your porch fire will work in any outdoor element.
Multiple options for shape, finish, and flame
Durable stainless steel withstands outdoor elements
Perfect for group hangouts or individual trips to the porch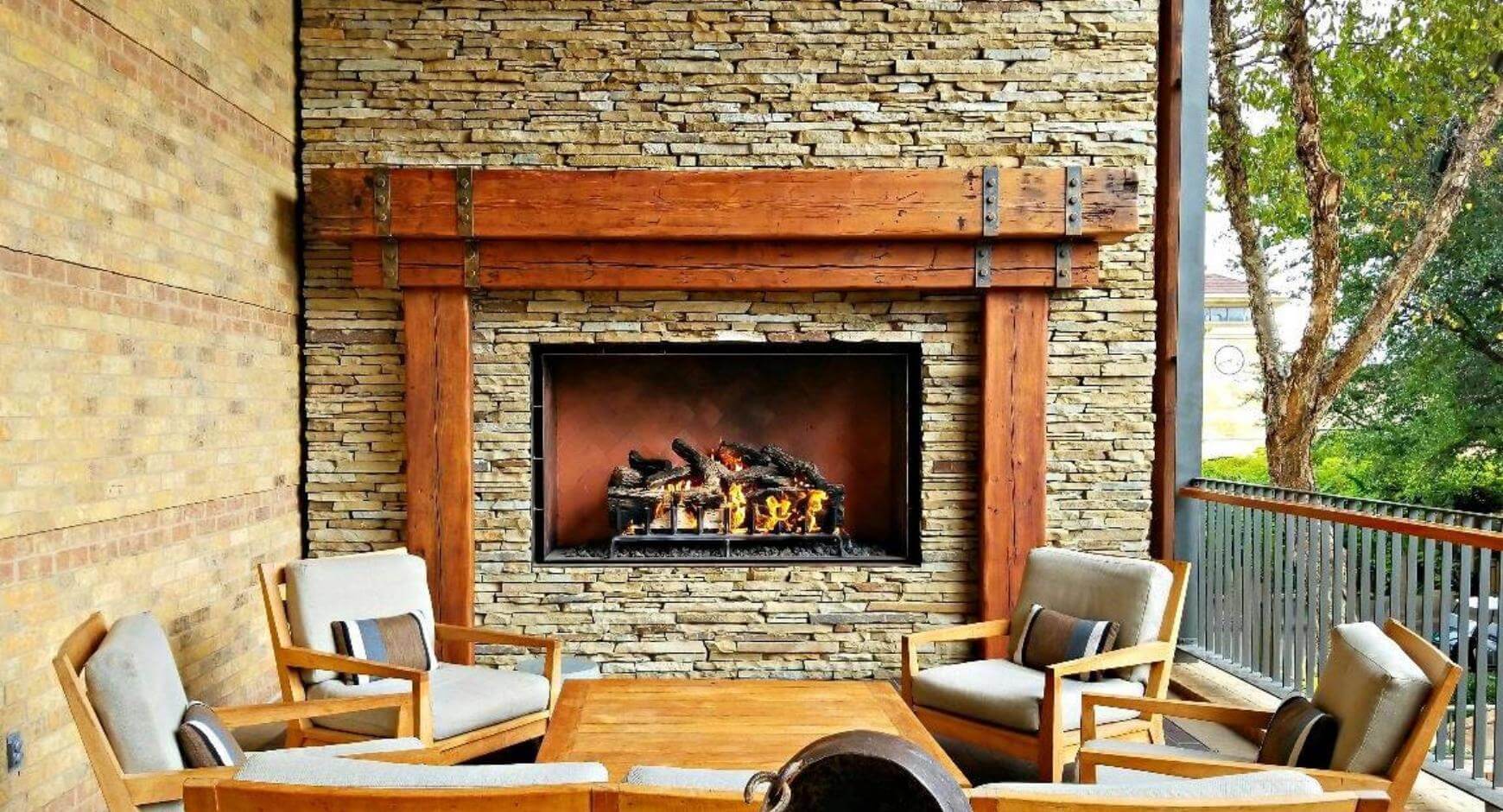 Browse Acucraft's Stunning Work to Find Inspiration for Your Cabin Fireplace
With these cabin fireplace design ideas in mind, you can create the optimal lodging for entertaining, relaxation, and connection. The experts at Acucraft can help you along the way without dealers or go-betweens. Acucraft offers incredible customization options and a lifetime guarantee on its fireplaces. Visit Acucraft's photo gallery and blog for more inspiration and resources.