February 3, 2023
14 Best Restaurant Design Ideas You Can Implement
Well-crafted interior design can turn any restaurant guest into a proud regular. If you're looking to open a new eatery, or redesign your own, here is a list of our favorite restaurant design ideas to inspire you.
Restaurant interior design ideas are about more than making a great first impression. They have the power to boost your brand recognition and immerse your guests in the experience. Let your guests indulge in more than just the menu, with mesmerizing fireplaces, one-of-a-kind artworks, and floor-to-ceiling designs that leave them speechless.


Create the perfect atmosphere for your restaurant with Acucraft's luxury custom gas fireplaces.
Restaurant Interior Design Considerations
Before breaking ground on your newest interior restaurant design ideas, it's important to lay out each element beforehand, either on paper or using an interior design software. Certain softwares even allow you to play with the lighting to better see how your dream restaurant interior will look in real life.
You want to make sure the restaurant aesthetics match the color pallet and overall style you're trying to achieve. Put the finishing touches on your design with a few ideas for restaurant decor, and a playlist to complete the ambiance. Take note of your primary objectives below before moving on to brainstorming your bigger restaurant interior ideas.
Layout your design before breaking ground 
Match your color pallet to the restaurant style
Create the right ambiance through lighting and music
Keep the lighting subtle yet radiant 
Restaurant Interior Design Ideas
The best restaurant design ideas are not that different from the interior design ideas for a hotel, home, or any other space. Modern restaurant interiors are inviting and warm, with colors that spark the appetite and decor that entertains and excites. Grand fireplaces are a favorite among restaurant lounge design ideas that have slowly made their way into most modern restaurant interiors. From a simple accented restaurant wall design to restaurant decoration that doubles as a gallery for local artists, here are our top 14 restaurant design ideas.
Set the Mood With a Fireplace
Eye Catching Signage
Display Your Craft at the Bar
Keep it Simple
Reflect on Visual Space
Harmonize With Nature 
Highlight an Accent Wall
Showcase Local Artists
Express Your Creativity in Chalk
Extend The Restaurant With Patio Space
Optimize Tabletop Presentation
Tie in Modern Lighting 
Design From Floor to Ceiling 
Pay Homage to Classic Styles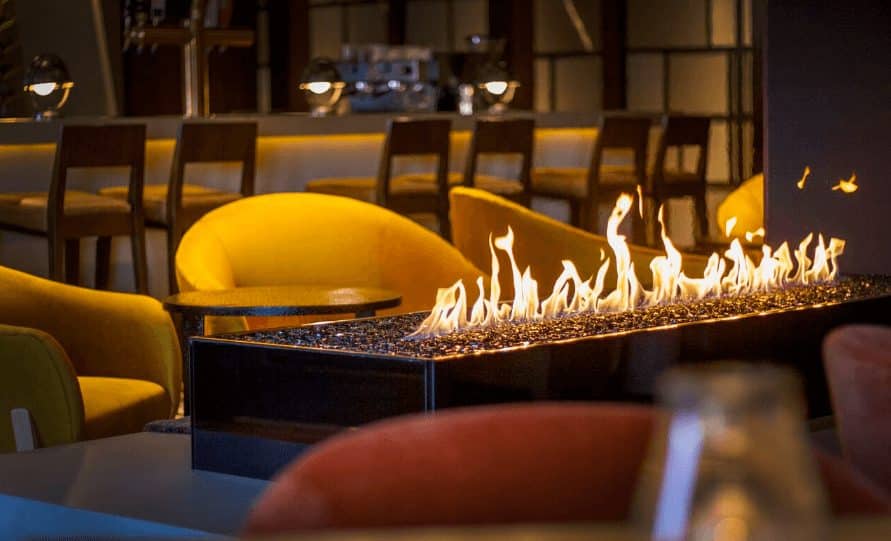 Find inspiration for your restaurant's new design within these 30 contemporary fireplace ideas.
Set the Mood With a Fireplace
Modern restaurant interior design is about simplifying the decor and grounding your guests in the natural elements of the space. There is nothing more natural to a restaurant than the fire that is used to cook, sear, and prepare all of their delicious foods. If a simple tabletop tea candle is capable of setting a romantic mood, imagine the kind of atmosphere an open peninsula gas fireplace can bring to a dining experience. From sizable to small restaurant interior design ideas, a fireplace is the perfect place to start.
Types of Fireplaces
Fireplaces are the perfect focal point for most restaurant interior design styles. The dancing flames of an open hearth fireplace provide a quiet and contemplative entertainment ideal for fine dining and rustic atmospheres, while the low glowing flicker of an outdoor fire table makes for a cozy companion to any patio design. Two-sided gas fireplaces have been fashioned into beautiful windows into the kitchen where the real heat is searing the steaks. Nearly any style of fireplace can be incorporated into a restaurant, but here are three of our favorites.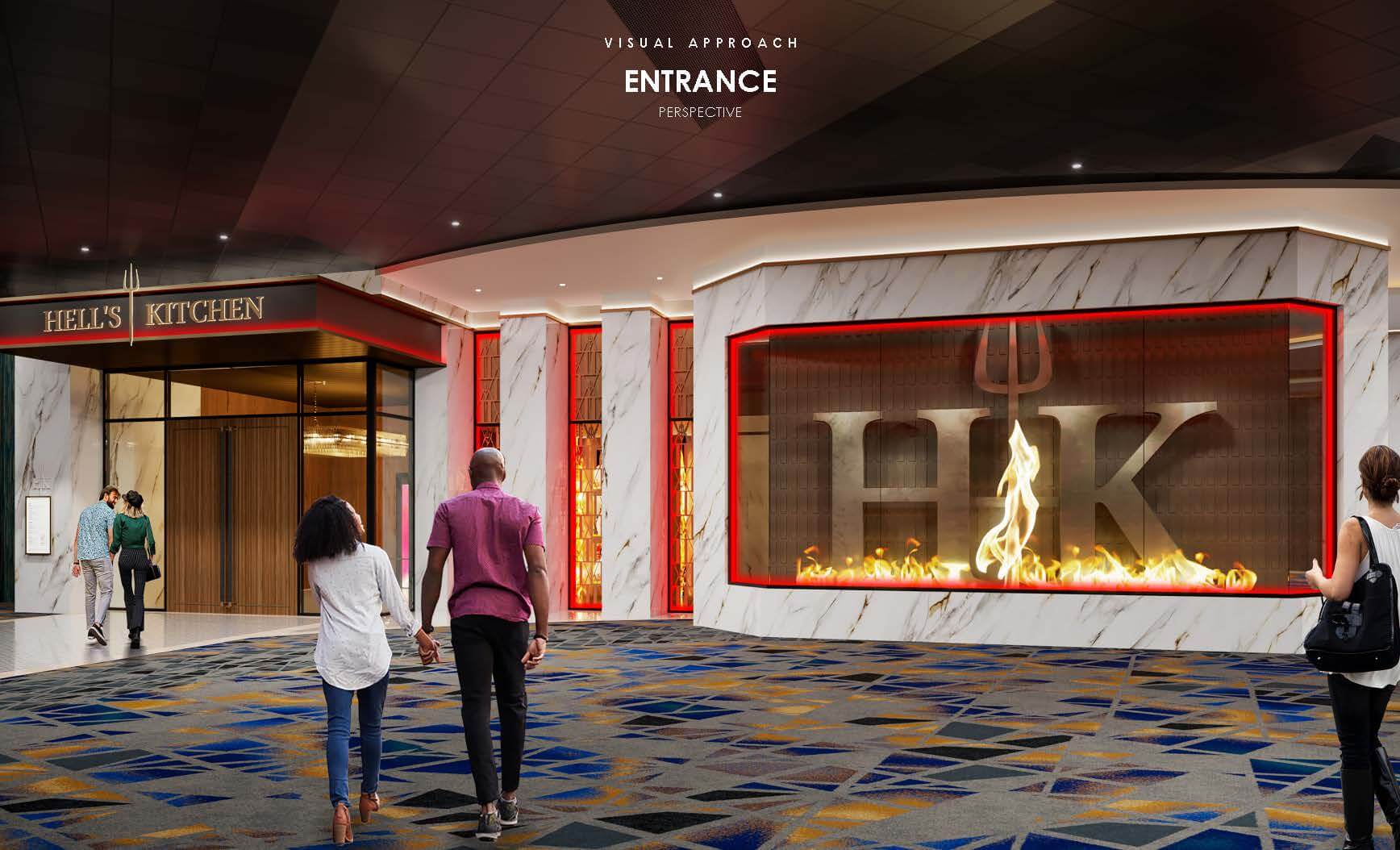 Eye Catching Signage
Beautiful interior design means little if people aren't coming in off the street to check out your new restaurant. Exterior signage is most people's first impression of a restaurant, and as such, it's important to get the right message across. You want the signage to be unique, inviting, and an extension of your brand image so that people making their way inside don't feel like they've entered the wrong door.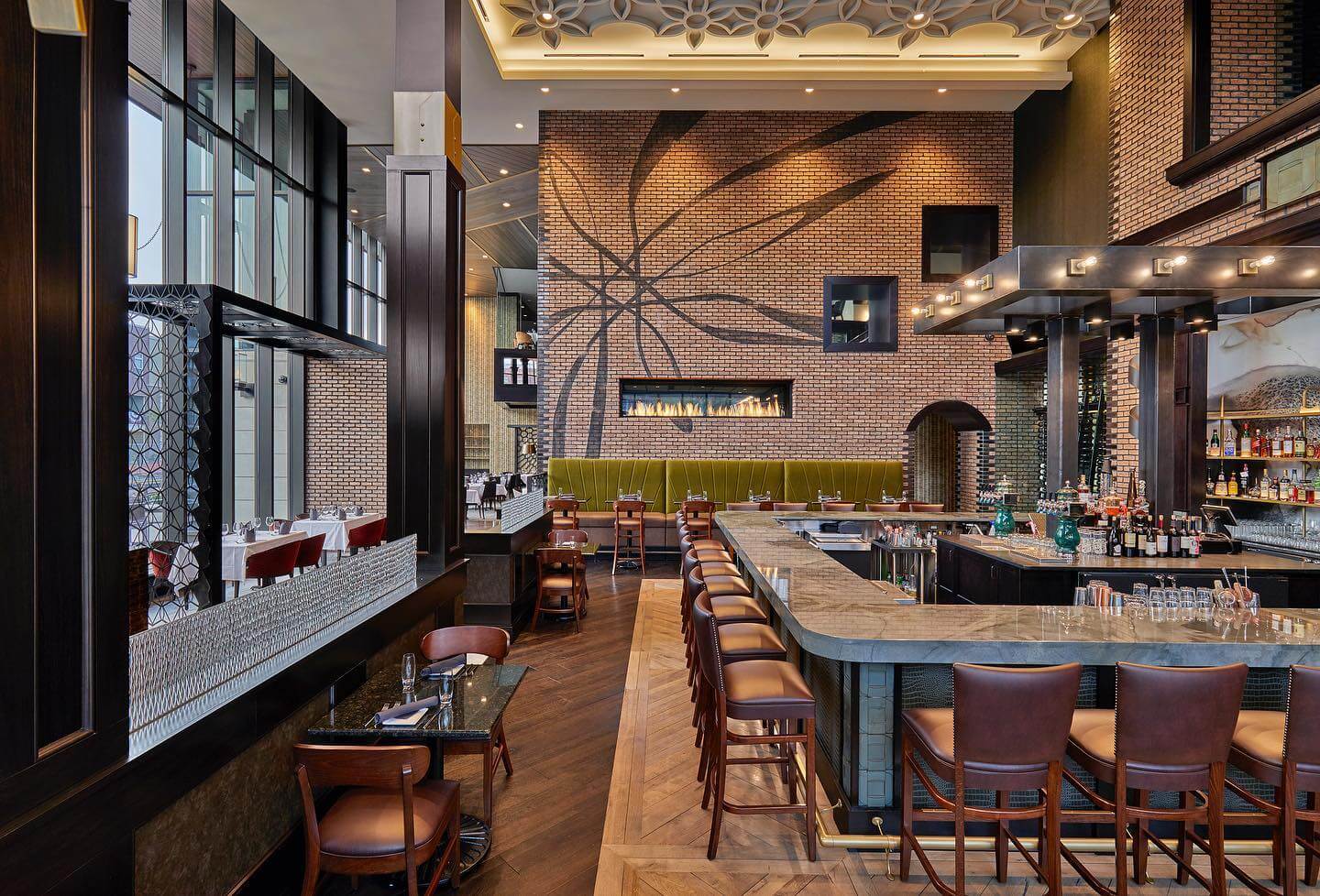 Display Your Craft at the Bar
Dinner and a show can be done without hiring actors or dancers when you put your bartenders' skills on display. Set the stage with vibrant, ambient lighting and an offset color choice to make the bar area stand out. Utilize some dramatic lighting to feature a wall of top-shelf spirits and some of your more unique restaurant decor ideas like an elevated linear see-through fireplace to welcome guests in the evening. Extra bar seating is a great way to offer your guests a drink before their table is ready.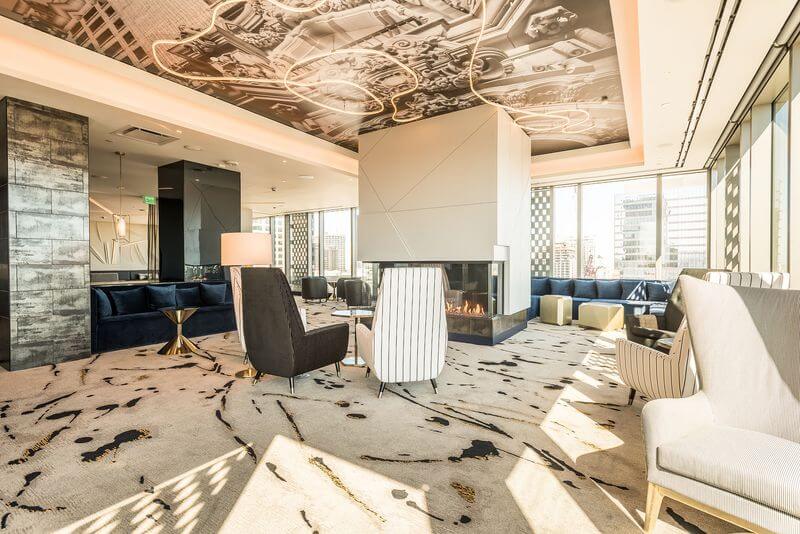 Stay up to date with the latest trends in restaurant fireplace design for 2023 curated by the experts at Acucraft.
Keep it Simple
There has recently been a movement towards minimalism and simple restaurant interior design. Long gone are the days of covering every inch of wall space in photos and memorabilia as if you're desperately clinging to the past. Clear up the visual clutter so your guests can focus on what matters the most, good food, drinks, and good company. This may seem like the laziest of all lounge and restaurant decoration ideas, but creating a minimalistic space that doesn't look unfinished is a real challenge.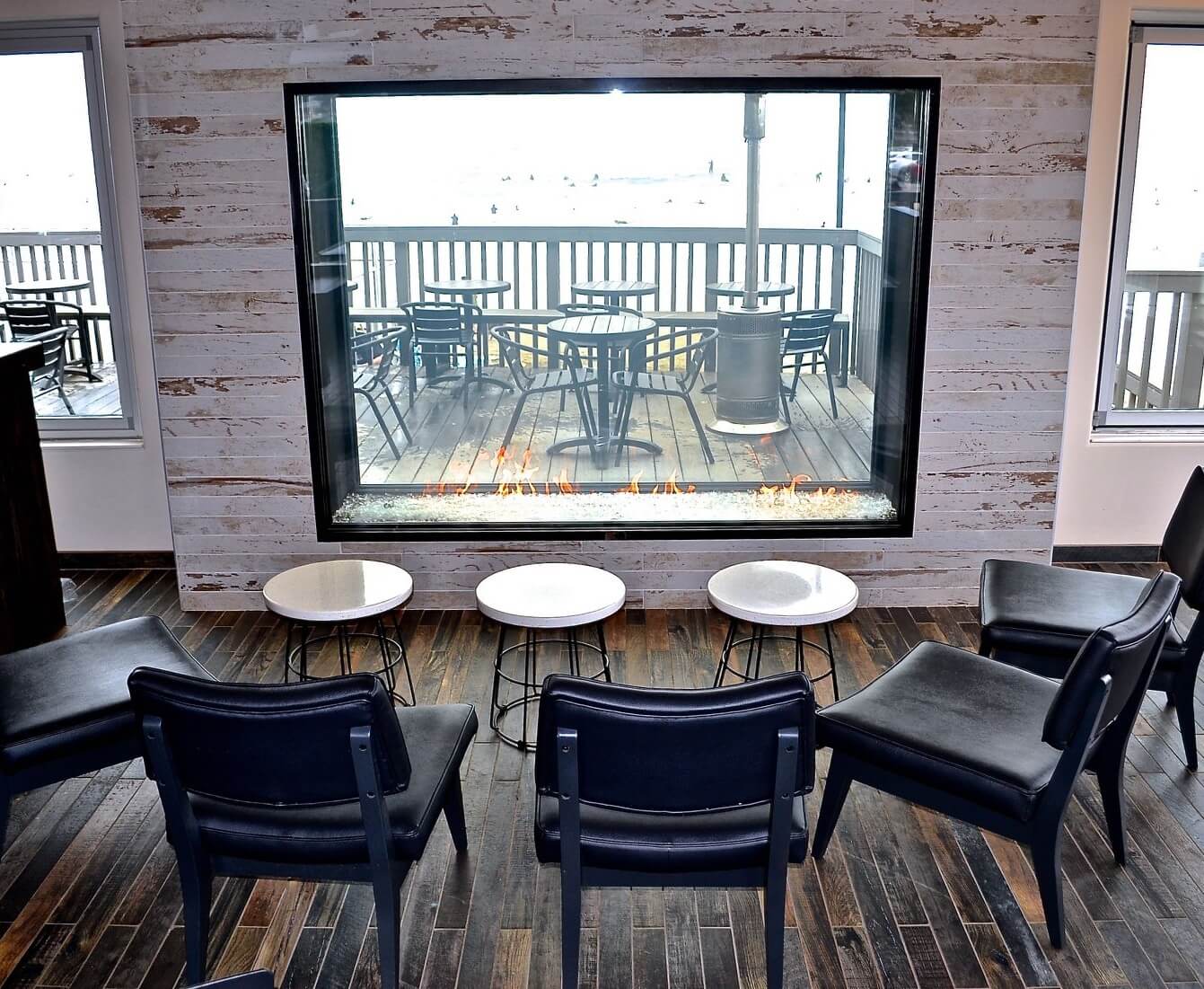 Reflect on Visual Space
Busy or small restaurants can feel a bit cramped and uncomfortable at times, but there is a simple trick to make the space feel much larger. Mirrors, large windows, or an indoor-outdoor fireplace are great ways to open up the visual space of your restaurant when you're limited on table space. Placed on an accent wall, a full-sized mirror will make your restaurant look larger and busier, which makes the guest feel more comfortable and assured of their dining choice.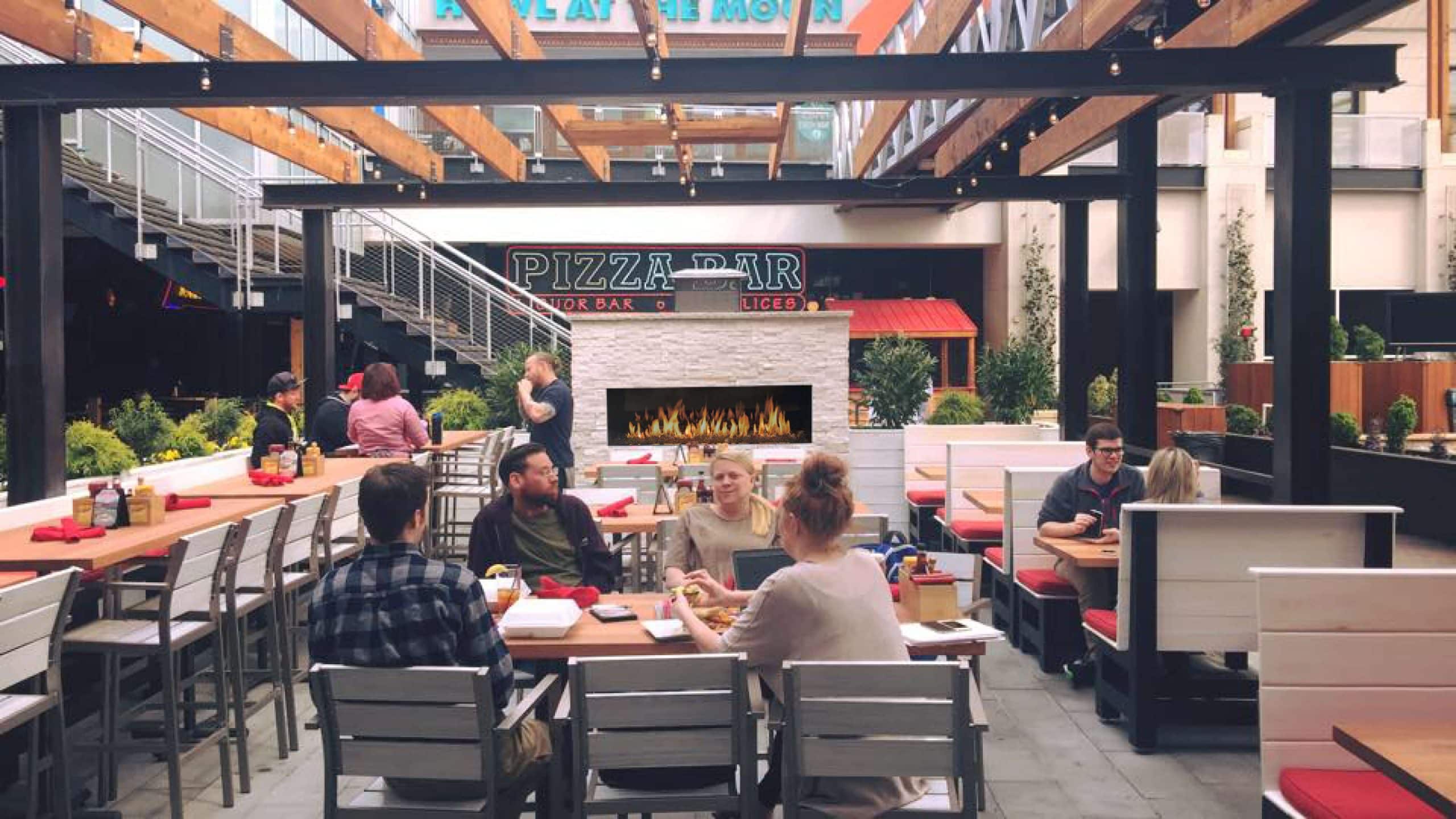 Harmonize With Nature
When you're deciding how to decorate a restaurant, there can be an overwhelming feeling of indecision when facing down the myriad of options. It's helpful to start with one element and decide on its placement before moving on to continue filling out the space. Plants, grasses, and other greenery are great elements to start with as they tie into the natural greens of your menu. Add the element of fire in a single-sided fireplace for a sense of coziness. A restaurant with a healthy collection of plants gives off a healthy feeling where guests can expect locally sourced produce and foods to be used.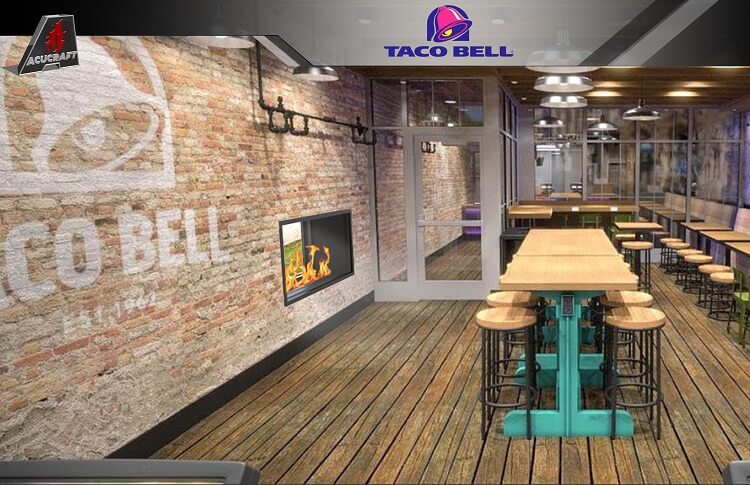 Bring natural elements into your restaurant with lots of plants, great drinks, heavenly smells, and tantalizing fire with these gas fireplaces fit for any space. 
Highlight an Accent Wall
One of the most popular restaurant decorating ideas is to offset your color pallet and wall design with an accent wall. It can easily be done in a complimentary paint color or wrapped in a decorative wallpaper. Hand-painted murals are another great way to create an accent wall that both reflects and builds upon your brand image. Accent walls work well to break up the interior design for a restaurant so that the customer experience can be something new each time they sit at a different table. It also allows a space for people to take pictures in front of.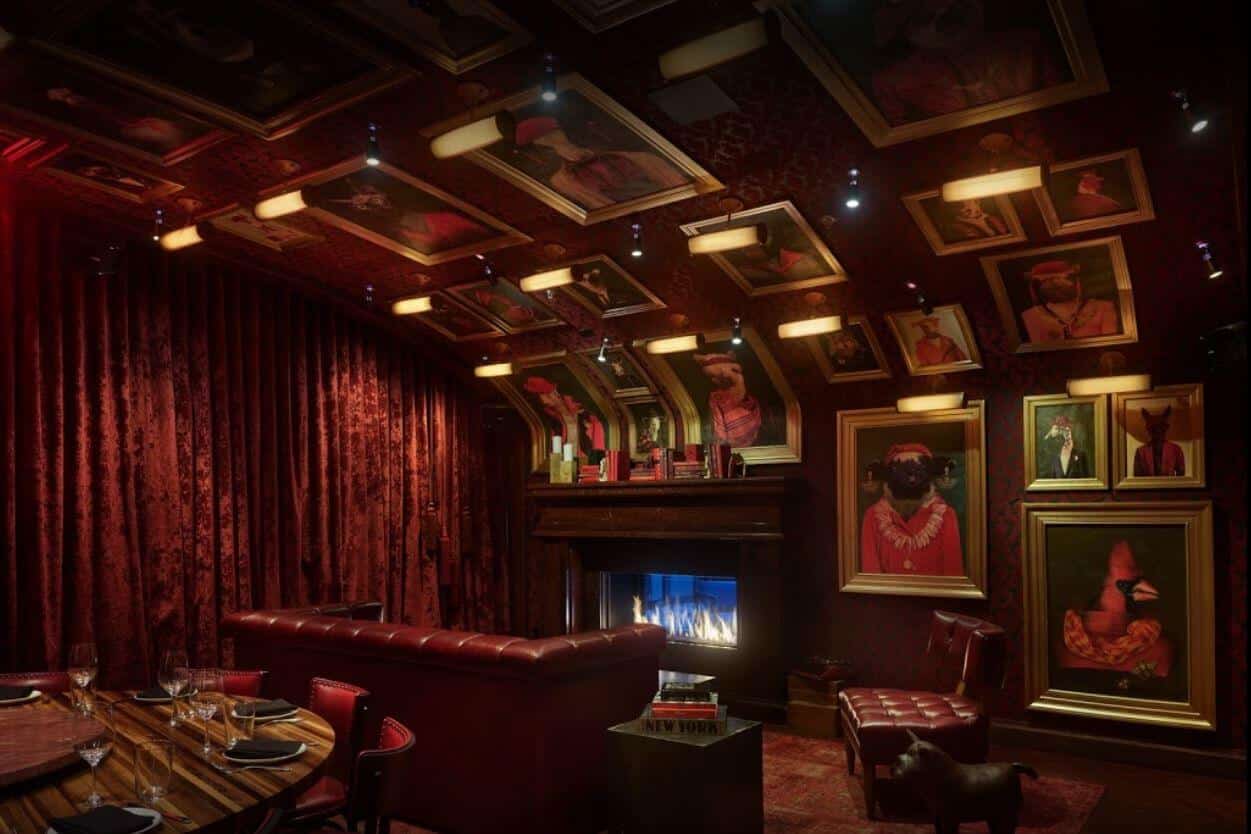 Showcase Local Artists
Believe it or not, your restaurant walls are prime real estate for local artists to showcase their work. Collaborate with a few artists who share your overall design aesthetic and want their art featured. A simple tag next to the artwork is enough for most artists seeking recognition, but you can take it a step further with a price tag and a deal to sell their works to paying customers. It's a win-win for those who struggle to decorate, as a good artist can keep a stream of new works flowing through your space.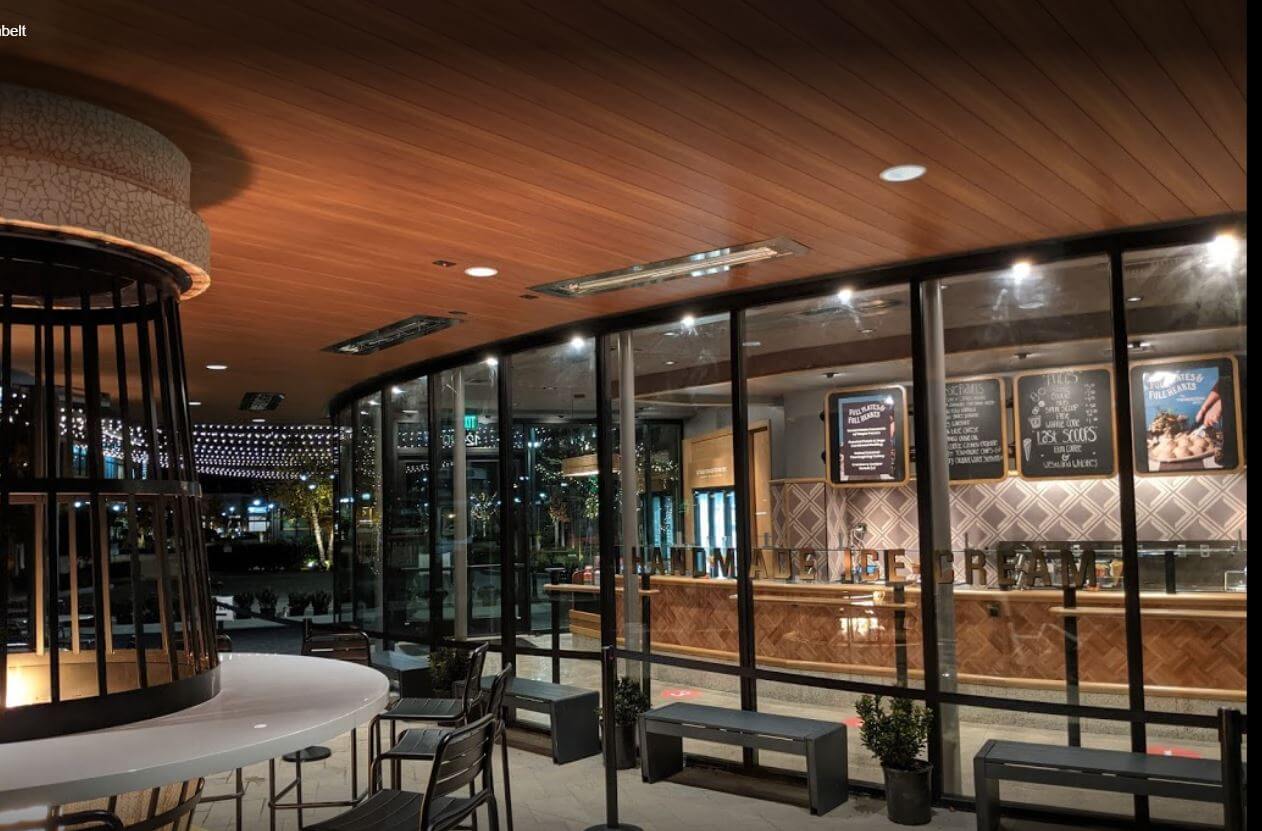 Express Your Creativity in Chalk
Typography is not for everyone, but usually within a restaurant, there is one artist or at least someone with decent handwriting. A chalkboard menu is a great way to express your restaurant's style and keep up with all the creativity happening in the kitchen. From daily specials to an updated tap list, there are many good reasons to have a quick change menu. It's an inexpensive and nostalgic addition that has become the cornerstone of many of our favorite spots.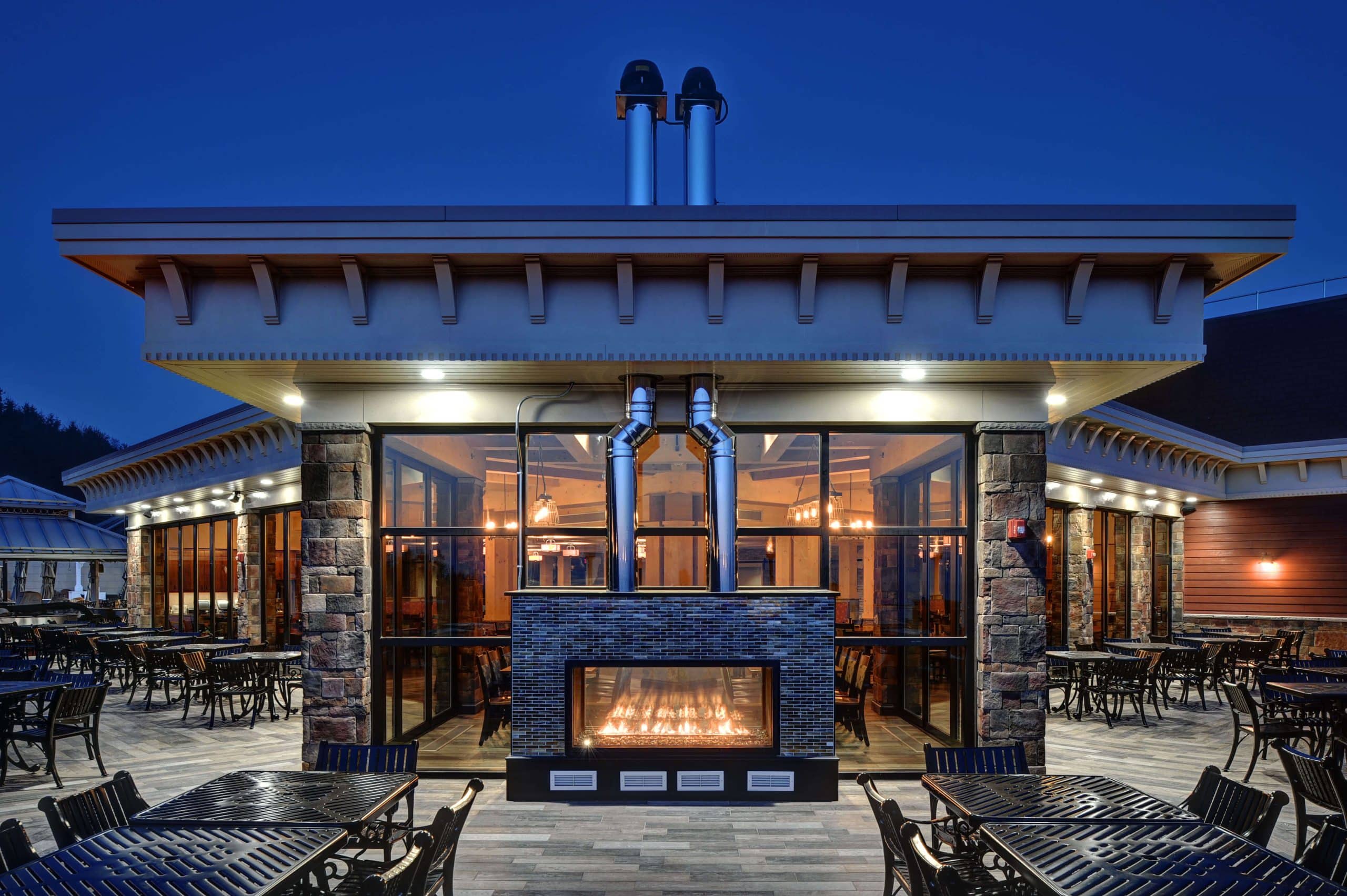 Express yourself and your unique design skills with the endless custom options for fireplaces with Acucraft. 
Extend The Restaurant With Patio Space
Not all restaurants have access to a patio space, but if one does, it's a great way to extend the restaurant and allow more seating. It's also fantastic for when the weather is warm and guests do not want to feel confined in a building. To help the patio space feel less disjointed from the rest of the dining area, consider putting in an indoor-outdoor fireplace so that both indoor and outdoor patrons can enjoy the restaurant's design.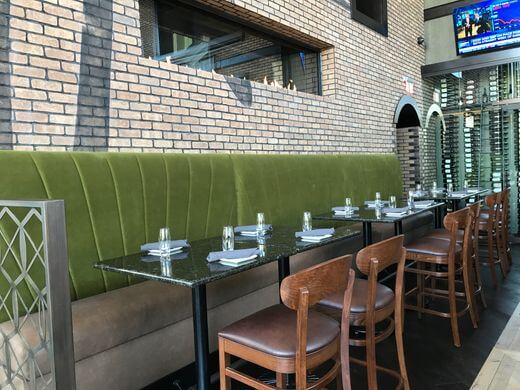 Optimize Table Presentation
Restaurant decor can be as clean or cluttered as you'd like along the walls, but when it comes to the tabletop, there is a limit. A small tea light is an excellent addition to a quiet evening, or a single flower vase for morning and midday meals. Too much decor on the tabletops can impede those who like to have several drinks and appetizers before their meals, and those aren't the types of people you want to discourage. Even having the tables set with unique dishware can elevate the customer experience.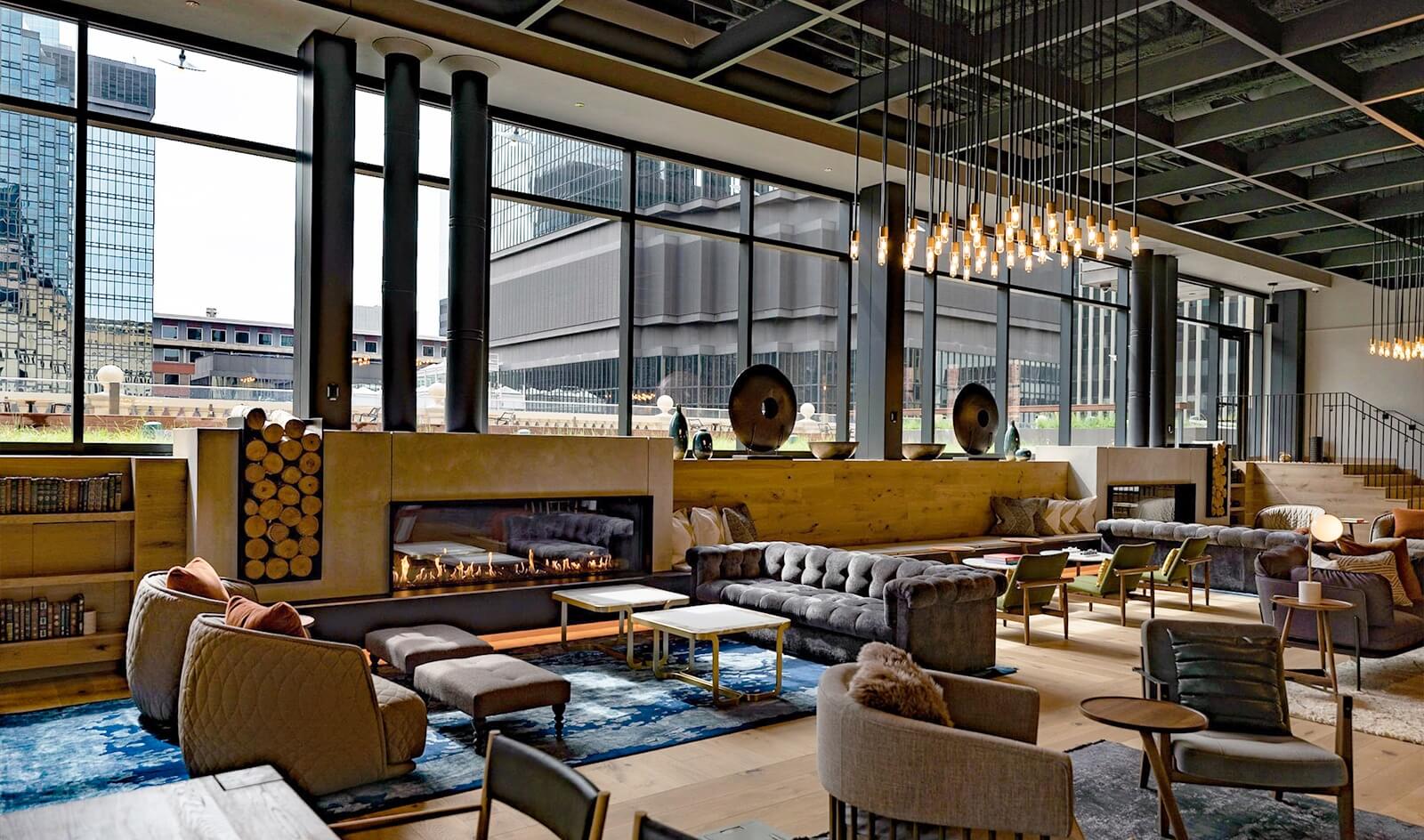 Tie in Modern Lighting
Modern restaurant design aims to strike a balance between bright, washed-out lighting that flattens the decor and dim, moody lighting that has you searching for your fork. Somewhere in the middle, you find a good blend of aesthetic hanging lamps above each table and dramatic wall lights casting shadows and spotlights on artworks and industrial features. It can be difficult to visualize and expensive to get wrong, but thankfully there are a number of computer programs to help you decide on a lighting design.
If you're looking for luxury appeal, take a few tips from these 12 grand hotel interior design trends.
Design From Floor to Ceiling
There are a few restaurant design ideas that depend more on the original appearance of the space. If you are blessed with a space with traditional wood floors and an open timber ceiling, don't cover them up; instead, try to make them shine like new. There are a million restaurants with the same ceramic tile floors and popcorn ceilings, so utilize all the unique aspects of your space to create something uncommon. If you're starting with something commonplace then extend your restaurant wall design aspirations to find a fitting floor and complimentary ceiling style.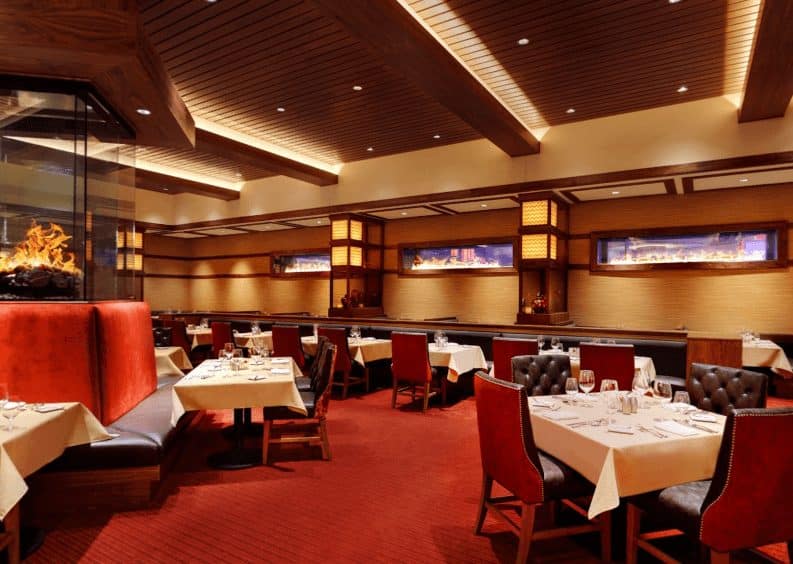 Pay Homage to Classic Styles
You don't need to open a 50's diner to incorporate some of the classic looks that made them so iconic. By blending in the old with the new, you can pay homage to the retro design elements without looking outdated. The vintage look is perfect for any Italian bistro, Mexican taqueria, or elegant dining room you imagine from the movies. You can bring the history of your food to life through your restaurant's interior design while adding elegance with decor like a custom gas fireplace.
Explore Acucraft's Fireplace Selection For Your Restaurant
These trending restaurant designs will surely capture your guests' attention and keep them entertained long into the night. There are few better investments to make in your restaurant, hotel, or business than a cozy fireplace. Fireplaces are more than a source of warmth. They're an integral part of any interior design. Whether you're designing a new bar, restaurant, or bistro, you deserve the best.
At Acucraft, we know fireplace design. Bold and open views with modern framing are some of the emerging fireplace trends in 2023, but there is no limit to what we can accomplish. Find design inspiration in our gallery of amazing custom fireplaces, and check out our blog to learn about the latest fireplace trends and designs.